CLEVELAND -- As a rule, football players from the University of Michigan do not play well with those who wore the scarlet and gray of The Ohio State University, but there are exceptions to every rule, particularly after their eligibility has been completed.
Former Michigan Wolverines safety Jabrill Peppers is learning that first hand, as the 2016 Heisman Trophy finalist and second-year Cleveland Browns defensive back is learning to play alongside rookie cornerback Denzel Ward, who starred at Ohio State before being selected with the No. 4 overall pick in the 2018 NFL Draft.
"He is a hell of a player," Peppers said of Ward. "You know he went to 'that school.' We are all here for a common goal, and that is to help the Browns win ball games. He is tenacious, great feet, great hips, plays man-to-man, come up and lay the boom and he is a ball hawk, as well."
PHOTOS: Former rivals Jabrill Peppers, Denzel Ward learn to play together with Cleveland Browns
Over 26 career games in three seasons with the Buckeyes, Ward registered 47 solo tackles, 20 assists, two stops for lost yardage, two interceptions and 24 passes defended.
Ohio State's Damon Webb, Erick Smith, Denzel Ward, Elijaah Goins and Trevon Forte doing defensive back drills at pro day. pic.twitter.com/a0dCcAyBVM
Playing behind first-round picks Gareon Conley and Marshon Lattimore in each of his first two years in Columbus, Ward blossomed into a No. 1 cornerback for the Buckeyes ahead of the 2017 season, and by the end of the year, was a consensus All-American in the secondary.
Ward finished his final season at Ohio State with 30 solo stops, seven assists, two tackles for lost yardage, two interceptions and 15 passes defended.
And according to Peppers, a player with Ward's skills will fit quite well in the Browns' secondary.
"Whether that is punching the ball out or grabbing interceptions, we can use guys like that, for sure," Peppers said. "He fits this scheme extremely well.
"Those guys are the guys (defensive coordinator) Gregg Williams likes, so I'm going to do whatever I can do to help him play fast. Just teach him things that I had to learn the hard way. He has a lot of veterans around him, too. They can kind of show him and mold him into the player we all know he can be."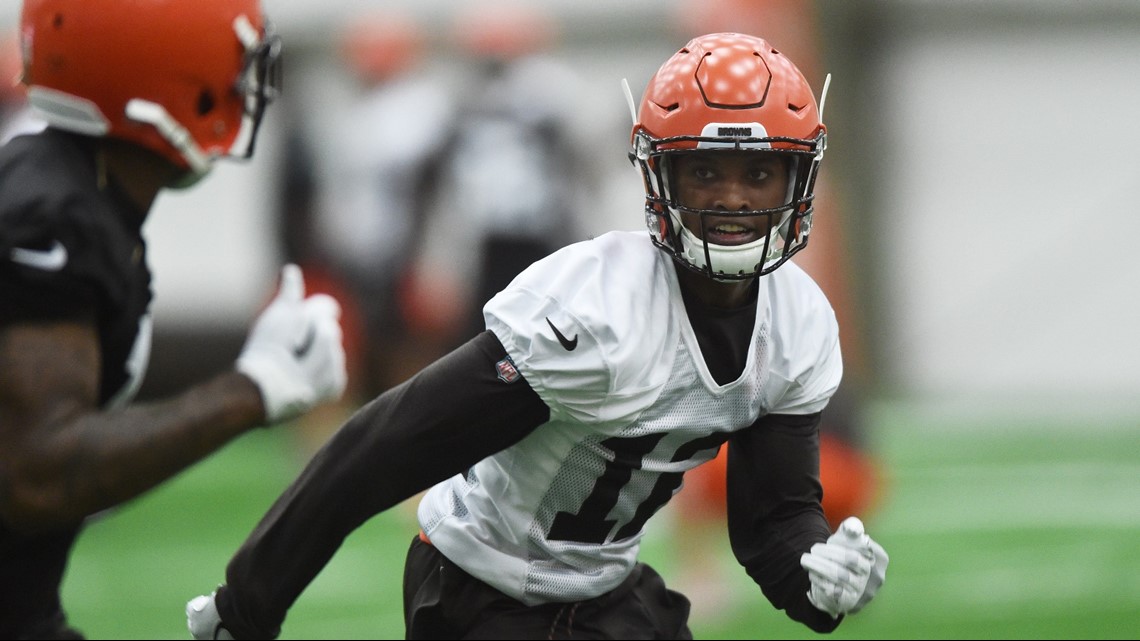 Despite the college rivalry, which will no doubt lead to some trash talk and potentially a not-so-friendly wager between the teammates come late November, Peppers is confident that with another year in the system and Ward adding talent on the back end of the defense, the Browns will be much improved on that side of the ball.
"We are exploring different things and we have a lot of guys who can play a lot of different things on defense," Peppers said. "We are going to give everyone their best advantage, what they do best in their skillset and put 11 guys on the field who are going to be tenacious and go get it."