CLEVELAND — The Cleveland Browns are the last team standing in terms of filling their head coaching vacancy.
Despite being the final franchise to make their decision after Dallas, Washington, Carolina and the New York Giants found their next leaders, the Browns have their pick of the candidates they have interviewed, sans Mike McCarthy, and the frontrunner for the job is Northeast Ohio native Josh McDaniels.
Several members of the national media, namely Peter King of NBC Sports/Football Morning in America, believe the situation has unfolded well for the Browns.
"I just think the stars are aligned, and he'd be the smartest pick," King said in an appearance on "The Bull and Fox Show" on 92.3 The Fan in Cleveland. "I understand that Robert Saleh had a very good interview and they're very high on Saleh, as well they should be. He's a really bright guy. He's a good kind of leader of men. I think he's a very, very good candidate.
"I just think McDaniels is very, very good, and I think he's got a chance in his second time around to be a very, very good long-term head coach in the NFL. Maybe he'll get that chance."

Like King, ESPN's Field Yates believes the Browns would do well to hire McDaniels.
"I tend to think that Josh McDaniels is as qualified as any candidate that's available right now on the head coaching market," Yates said on "The Bull and Fox Show." "I think that experience can be a really vital thing. Innovation on offense is something Josh McDaniels has.
"Certainly, working with the highest pedigree of quarterbacks is important. Not that Baker Mayfield can make the leap from where he was this year to Tom Brady next season, but there's a lot of lessons that can impressed upon him."
McDaniels remained well thought of in coaching circles and was a candidate whom several teams requested interviews with over the last two years despite a limited amount of success in two seasons as head coach of the Denver Broncos and him leaving the Indianapolis Colts on the same day he agreed to be their next on-field leader, only to return to the Patriots as offensive coordinator in 2018.
With the Broncos, McDaniels posted an 11-17 overall record and was dismissed with four games remaining in the 2010 season. McDaniels had an 8-8 mark with a second-place finish in the AFC West in 2009.
McDaniels got his start in coaching with a graduate assistantship at Michigan State University in 1999, and then, joined the Patriots as a personnel assistant (2001) and moved on to defensive assistant (2002-2003) before being elevated to quarterbacks coach in 2004.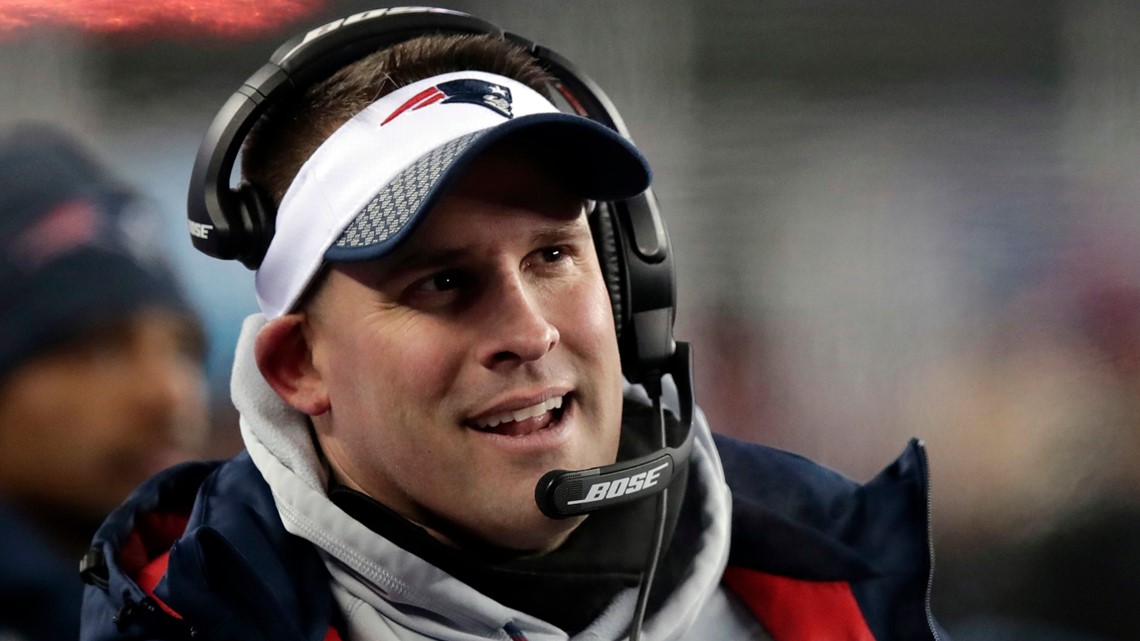 Ahead of the 2005 season, McDaniels was named offensive coordinator and quarterbacks coach for the Patriots, a position he held for four years before becoming coach of the Broncos.
Following his dismissal in Denver, McDaniels became the offensive coordinator and quarterbacks coach for the St. Louis Rams in 2011 before returning to the Patriots in 2012. McDaniels has remained the offensive coordinator and quarterbacks coach for the Patriots for the last eight years.
During his time with the Patriots, McDaniels has been a part of five Super Bowl-winning teams.
"I think he'd be an awesome choice for Cleveland," Yates said.