The white uniforms, featuring Nick Chubb's No. 24, come with a "1946" football patch on the left breast to commemorate the Browns' inaugural season as a member of the All-American Football Conference. A tint of orange also outlines the Brown numbers on both the front and the back, similar to the design the team wore when it won the AAFC title during that first year.
As you can see above, originaljersey81 also might have leaked the Cincinnati Bengals' new threads, which feature the stitched signature of Bengals founder and legendary Browns coach Paul Brown on the inside the neck hole. However, those uniforms have also since been removed from eBay.
The Browns' uniform set has remained mostly the same throughout their history, and even their rare throwbacks over the years have not displayed a radical change (aside from the occasional orange pants or numbers on the helmets). The team underwent a slight overhaul of the design in 2015, but switched back to a more conventional look last season to the overwhelming joy of fans.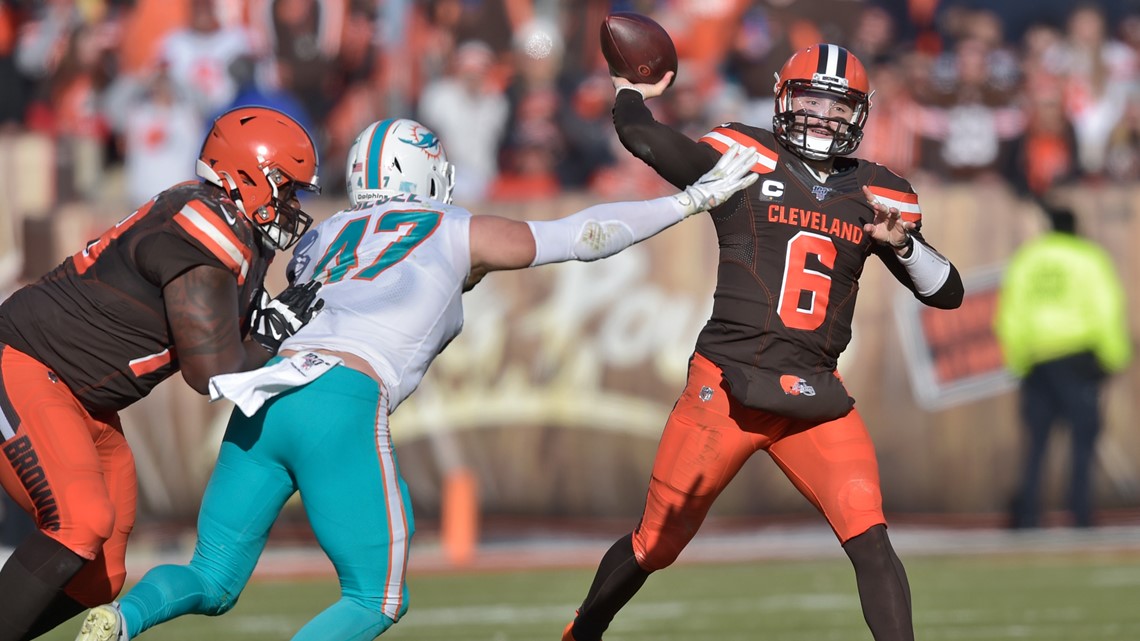 Despite the apparent spolier, the Browns have still not confirmed if these will indeed be the uniforms they will wear this year, and likely won't do so until we get closer to next month's NFL Draft in Cleveland. One quick note, the rouge eBay user only released pics of the jersey, and not other possible elements such as the white helmets the team also wore from 1946-51.