BEREA, Ohio — The Cleveland Browns held their second day of minicamp practice inside the Casey Coleman Field House at team headquarters in Berea Wednesday, and despite the weather moving the on-field work indoors, there was no shortage of spirited competition.
Browns coach Freddie Kitchens addressed the media following Wednesday's practice and talked at length about wide receiver Odell Beckham Jr.'s progress and several other topics.
Here is a look at Wednesday's most quotable Kitchens lines.

Quarterback Baker Mayfield is not one to rest on the laurels of past accomplishments, not when he is focused on achieving some higher goals, and that is as true about practice as it is about the regular-season games.
When Mayfield has an errant throw or interception in practice, Kitchens appreciates seeing his quarterback get upset, only because he learns from the miscues.
"When he makes a bad play, I want him to be pissed off," Kitchens said.
"I want him to want to be successful every play. I think you saw that last year and you are continuing to see it this year. There are a lot of misnomers out there about Baker. Baker works his tail off in everything that he does, and it is no different this year than it was last year."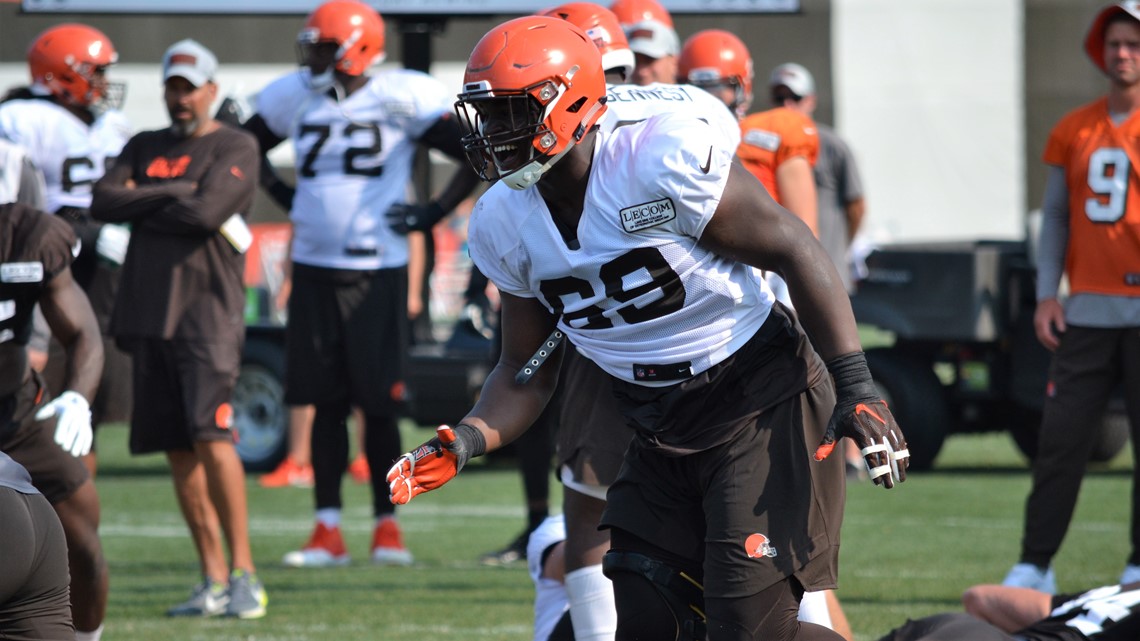 Prior to the start of practice, the Browns announced that left tackle Desmond Harrison, who started eight games in 2018, was released just one day after Kitchens said the second-year blocker missed a flight and was late to mandatory minicamp.
The reason given for the parting of the ways was succinct.
"We just decided to move on," Kitchens said.

There has been a lot of talk about Beckham Jr. and weighing his skills on the football field against his memorable emotional outbursts during games, but from a production standpoint, the multi-time Pro Bowl receiver has lived up to the billing.
"I don't buy into the hype of the media -- no pun intended," Kitchens said. "I don't buy into all of that. I just take the person for who they are and how they are once we get them. I don't buy into anything else that has happened anywhere else because everywhere else is not here.
"Hopefully, we create an environment that brings out the best in people. I have always heard from the people that I trust that Odell is a good guy, and he works his (tail) off. If he does that, he is going to be successful."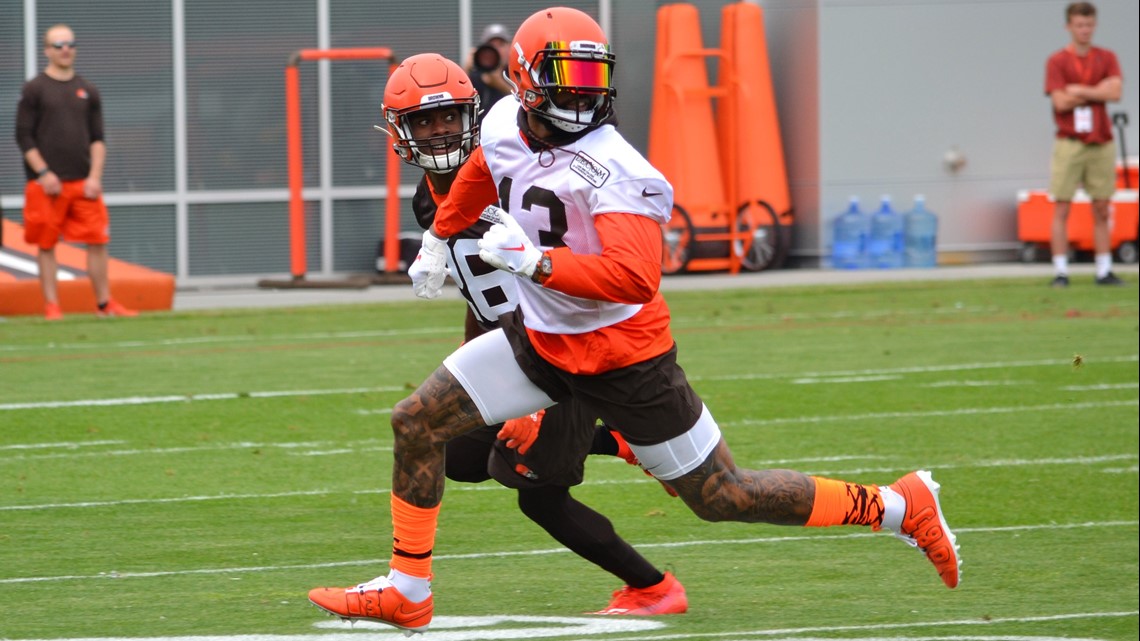 Following the conclusion of organized team activities, Kitchens said Beckham Jr. missed "a lot, the offense" by not being a consistent attendee during the voluntary portion of the offseason program. However, after two days of minicamp sessions, Beckham Jr. has fit in well…because he put in work while away from the team.
"We have iPads," Kitchens said. "During this time of year, basically, your playbook is on your iPad."

During the warm-up period for Wednesday's practice, music blared from the speakers in the field house, and not all players were happy with the tunes.
From "Momma, I'm coming home" from Ozzy Osbourne to "Hell's Bells" from AC/DC to old-school country-western, there was a wide variety of musical selections, but in the middle of the third song, defensive end Myles Garrett turned off the music, but he did so without permission from Kitchens.
"It is not," Kitchens said with a laugh when asked if it was okay that Garrett made the decision to shut off the music.