BEREA, Ohio — The Cleveland Browns resumed training camp Monday following Sunday's day off, and it will be the last time in a week that they will practice in front of the home fans, as the team is heading to Indianapolis for combined practices against the Colts on Wednesday and Thursday.
Following practice and prior to Tuesday's trip to Indianapolis, Browns coach Freddie Kitchens addressed the media and spoke on the topics of injuries, preparing for the joint practices against the Colts and rookies developing consistency, among others.
Here is a look at the at some of the lighter moments from Monday's press conference.
Kitchens was asked about the importance of red-zone runs, and how it could be so difficult to push the ball across the goal line from just one yard out.
"It is like fitting two people in a phone booth and seeing who comes out," Kitchens said. "Sometimes, you can't even open the door.
"If you and me were in there, you would not be able to open the door (laughter). It is tough. The space gets diminished. Throwing the ball is harder because you only have to cover 11 yards instead of whatever else distance you have. It is definitely hard."
Since Day Three of training camp, the Browns have held nearly every one of their practices in full pads, and that will not stop after the team returns from Indianapolis, even if there was a rule prohibiting padded practices during camp like there is in the regular season.
"I hope not because we are breaking that rule," Kitchens said with a laugh. "That was not a joke."
When asked if the players' leadership council has complained about the amount of fully padded practices, Kitchens revealed what he thought of such groups.
"I do not have a leadership council," Kitchens said. "I have me, and that is it. I do not get into that stuff either. That is all a façade for excuses to blame other people. I will take the blame."
It is not uncommon for offensive coaches to put in defensive players to help get the ball across the goal line in short-yardage situations, and Kitchens had a little bit of fun with a reporter when asked if the Browns have such a package.
"I am not giving you all of my secrets now," Kitchens said with a laugh. "I told you guys last year about the Wishbone and you did not believe me, so why would I tell you now? Yeah, we have a package with two defensive linemen back there actually, where they lead and a fullback is carrying the ball. Just kidding. Now he is going to call my bluff if I ended up doing that, right?"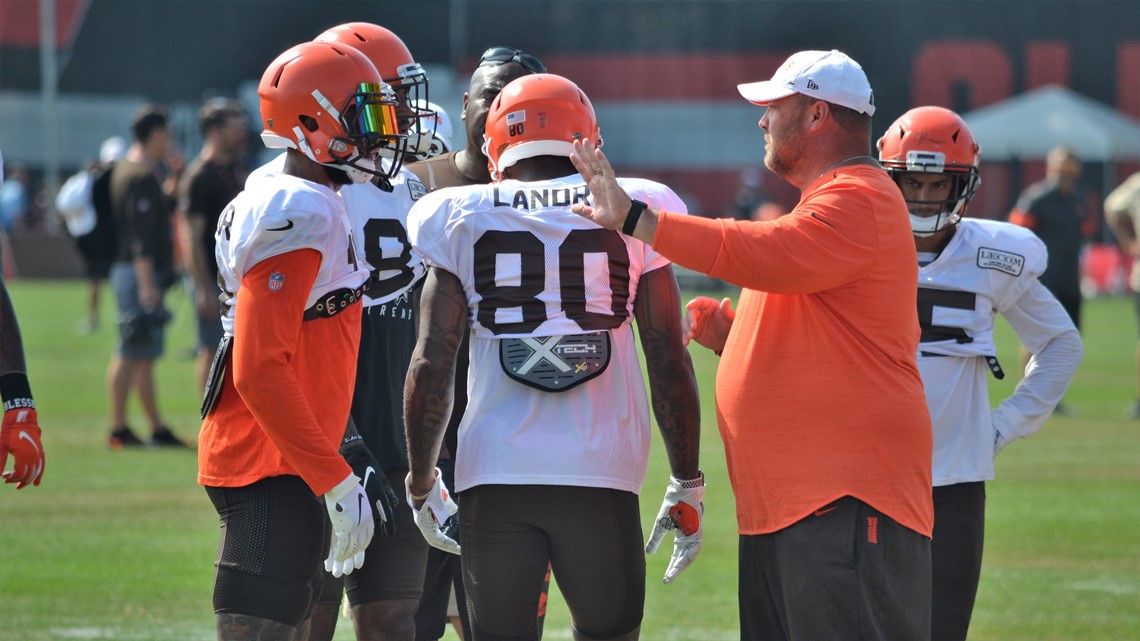 The last time the Browns had a fight in practice, the whole team ran three sets of sideline-to sideline sprints as punishment. Kitchens believes that was enough of a reminder for the players to avoid such physicality during their joint practices with the Colts.
"We do not practice penalties, so if we start practicing penalties, there are consequences," Kitchens said.