CLEVELAND — Cleveland Browns wide receiver Rashard "Hollywood" Higgins is well enough to play against the Seattle Seahawks at FirstEnergy Stadium in Cleveland, but when the team takes the field, will he be on the game day roster?
Well, that will be a game-time decision made by first-year Browns coach Freddie Kitchens.
"He is healthy enough to play," Kitchens said after Friday's practice.
"We have not determined that yet. I just have not decided yet."
Able to practice intermittently throughout the last few weeks, Higgins has been out of the lineup for a month because of an unspecified knee injury.
Higgins has played in only one game this season, the opening-week loss to the Tennessee Titans, and has two catches for 46 yards, an average of 23.0 yards per reception, the best of any wide receiver on the active roster.
"I think if he does what he is supposed to do, he can have an impact," Kitchens said. "If he lines up where he is supposed to, runs the right route and catches the ball, I think he can have a tremendous impact."
In addition to Higgins' status for the Week 6 game against the Seahawks, the Browns are not sure of the availability of cornerbacks Denzel Ward and Greedy Williams.
Williams and Ward continue working their ways back from hamstring injuries sustained within 10 minutes of each other during the Friday practice before hosting the Los Angeles Rams on Sunday Night Football on September 22.
Williams and Ward have missed three consecutive starts while nursing the injuries.
"They did a little bit today," Kitchens said. "That is a day-to-day thing."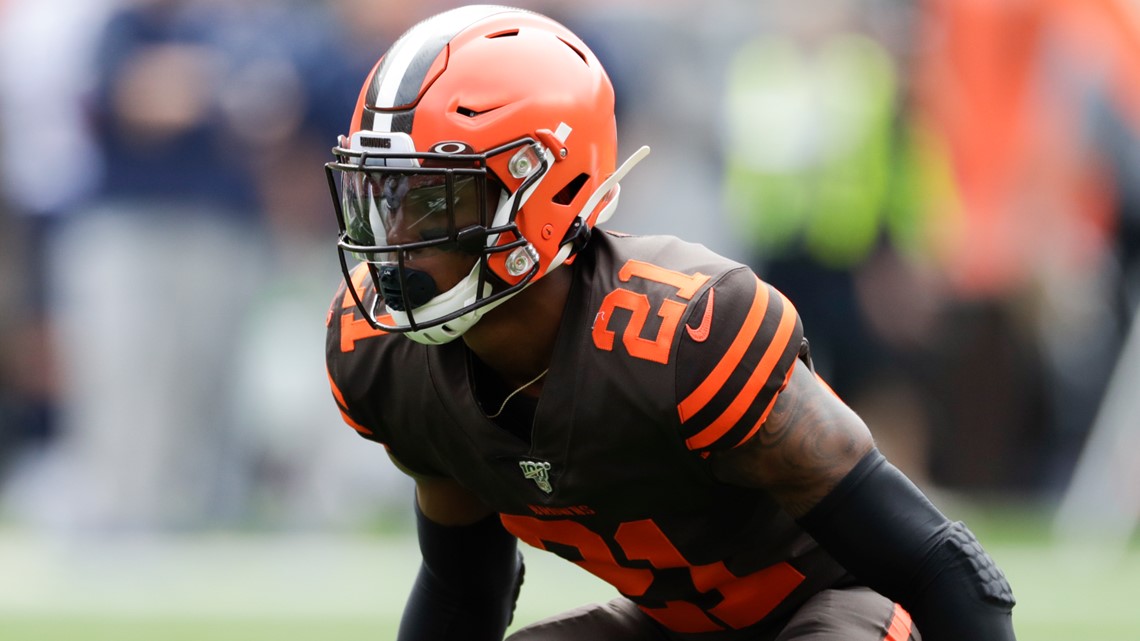 Without Ward and Williams in the lineup, the Browns have relied on the veteran presence of T.J. Carrie and Terrance Mitchell in the starting cornerback spots.
Carrie has registered 17 total tackles, including 15 solo stops and two assists, with one interception, two passes defended and one fumble recovery. Mitchell has made 12 tackles, including 10 solo stops, with two passes defended.
"Denzel and Greedy are good players, but we have been playing with some pretty good guys, too," Kitchens said. "I have total confidence in the guys. Whoever it is that goes out there on the field, we have confidence that they will do their job.
"I think all three days were very focused and the concentration level was very high. The speed of in and out of the huddle, and defensively, getting lined up and things like that, things that are very necessary to be successful were very good this week."