CLEVELAND — All may not be well within the Cleveland Browns' locker room, not after quarterback Baker Mayfield's final press conference of the offseason program, one in which he ripped into running back Duke Johnson Jr. for demanding a trade.
NFL Network's Michael Silver reported Thursday that several veterans approached Mayfield in the locker room following the press conference. According to the report, the veterans wanted "to register their displeasure and hash out their differences."
"Baker Mayfield is the clear leader of that (locker room), but I'm told by multiple sources that several veterans came up to him in the locker room after those comments about Duke Johnson and let's say voiced their displeasure, saying, 'Listen, it's one thing to be the leader, but this is a guy who is going through something. It's business and we need to support him,'" Silver said on NFL Network's Inside Training Camp Live.
"Baker may not have agreed with them, but he heard them, and so, that is something to keep an eye on as a very, very talented team gets ready for what could be a big season."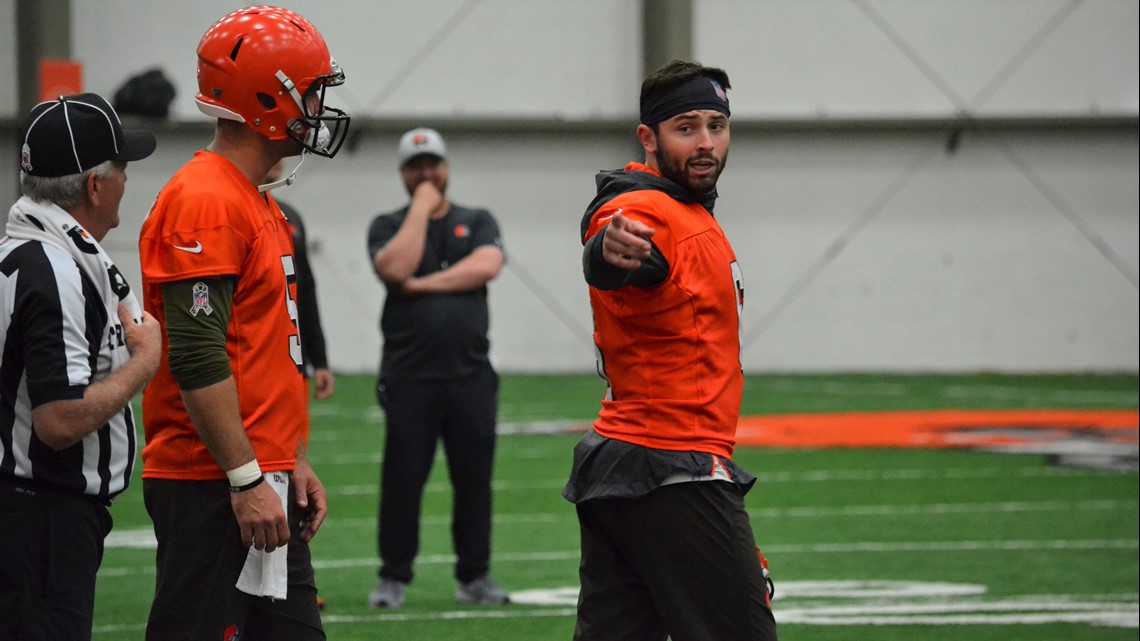 When speaking to reporters, Mayfield seemed clearly frustrated that Johnson Jr. missed all of the voluntary portion of the offseason program while demanding a trade following the signing of free-agent running back Kareem Hunt in February.
"That's something that we've been dealing with for a while," Mayfield said. "If we have guys that want to be here, they'll show that, they'll voice that. Obviously, he's going to handle his stuff how he wants, but you're either on this train or you're not, It's moving. You can get out of the way or you can join us, so it is what it is."
But Mayfield did not stop there with his criticism.
"It's self-inflicted," Mayfield said of Johnson Jr.'s situation. "It is what it is. It's not awkward, for anybody else in this building. He's got to do his job. He said he's a professional. I hope he does his job."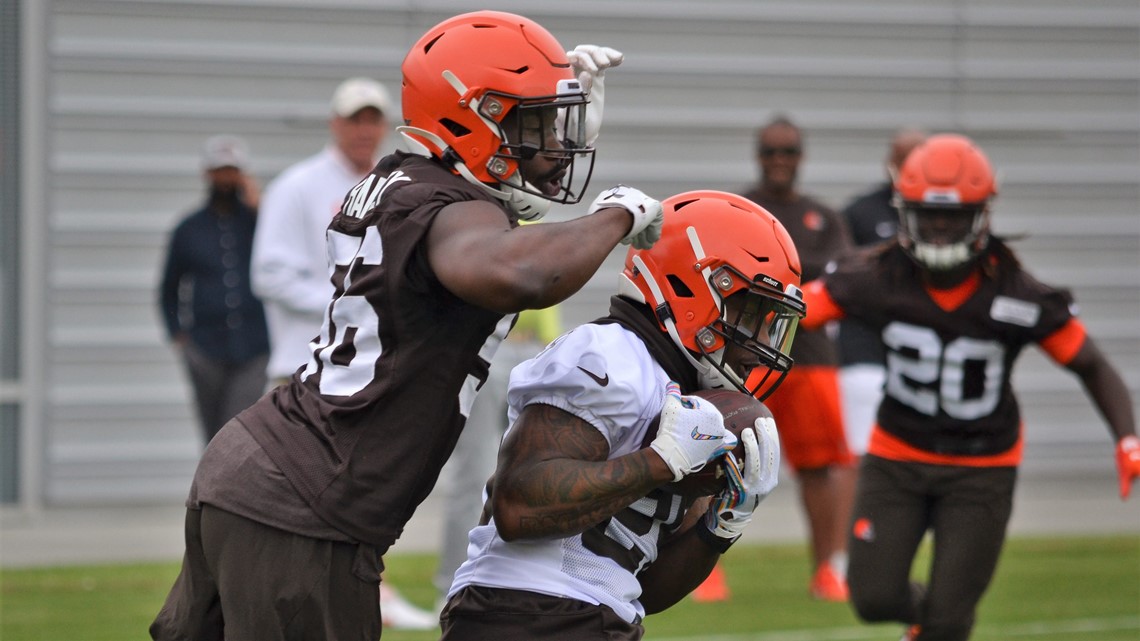 Following the first practice of mandatory minicamp, Johnson Jr. addressed the trade request and stood firm on his desire to be dealt by the Browns…sooner rather than later.
After leading the Browns with 74 catches during the 2017 season, Johnson Jr. caught just 47 passes and got 40 carries in 2018. Despite the lightened workload, Johnson Jr. averaged a career-high 5.0 yards per carry and matched a single-season personal best with three touchdown receptions.
Selected in the third round of the 2015 NFL Draft after a record-setting career with the University of Miami, Johnson Jr. has rushed for 1,286 yards and five touchdowns with 71 first downs and five 20-yard bursts on 299 carries over 64 games in four years with the Browns.
Johnson Jr. has turned 235 catches into 2,170 yards, eight touchdowns, 29 20-yard plays, two 40-yard efforts and 103 first downs.
While Silver reported a potential rift in the Browns' locker room, recently acquired wide receiver Odell Beckham Jr. had Mayfield's back.
"I know that I'm always going to back him," Beckham Jr. said. "Right, wrong, indifferent, the whole T.O. joke, 'that's my quarterback.' That's my guy. Baker was a friend, a brother to me before I got on this team, and now, for him to be my quarterback, I'm always going to back him.
"He speaks his mind. Freedom of speech, you have a right to your own opinion. That's what he does, and I personally love it."