CLEVELAND — The search committee reportedly was split on who to hire as the 17th full-time head coach of the Cleveland Browns, and when a consensus could not be reached, rookie quarterback Baker Mayfield helped break the tie.
According to Mike Florio of ProFootballTalk.com, Mayfield tilted the scales in favor of Kitchens, whom the "football people," led by general manager John Dorsey, liked more than Minnesota Vikings interim offensive coordinator Kevin Stefanski, the favored candidate of the "analytics guys," namely chief strategy officer Paul DePodesta.
"What I was told of what was going on in Cleveland was a tug-o-war between the football people, led by John Dorsey, and the analytics people, led by Paul DePodesta, who is still there, who still has a direct report to Jimmy Haslam, owner of the team, and still has a lot of influence," Florio said on his national television show.
"Dorsey wanted Freddie Kitchens, and DePodesta wanted Vikings offensive coordinator Kevin Stefanski. And at one point, it was leaning Stefanski, but you know who broke the tie, baby? The guy who has come in and really taken everything under his power and control in Cleveland. Baker Mayfield wanted Kitchens. Baker Mayfield gets Kitchens."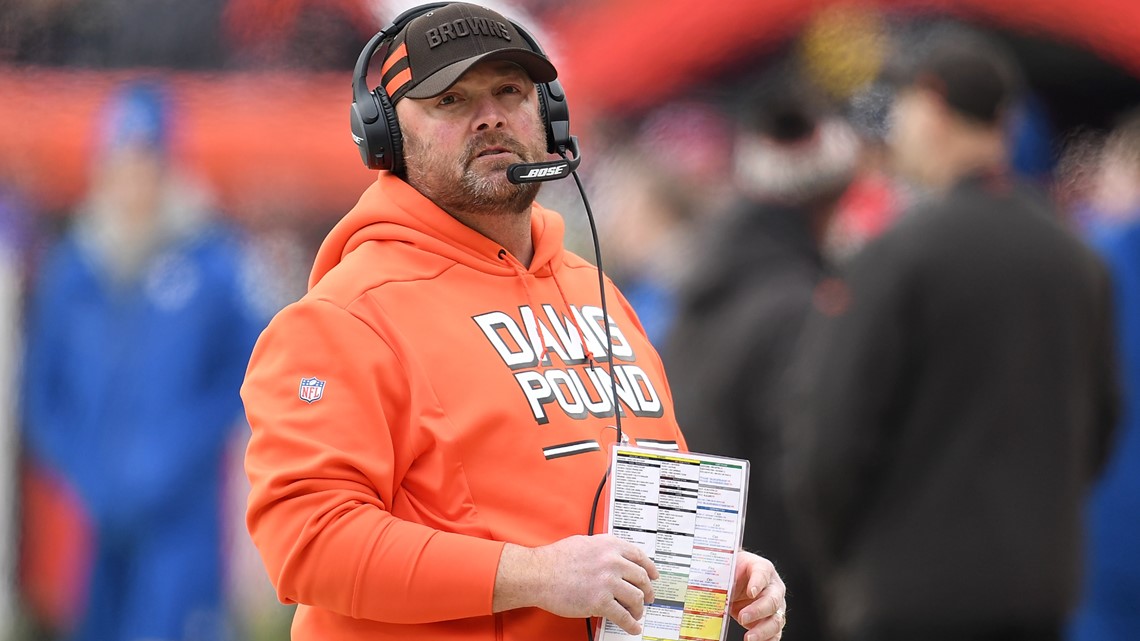 Kitchens, whom several teams requested interviews with for their offensive coordinator openings only to have them denied by the Browns, helped the offense increase their points per game and got solid play out of Mayfield.
Under Kitchens' direction, Mayfield completed 180 of his 263 attempts (68.4 percent) for 2,254 yards and 19 touchdowns against eight interceptions. Mayfield averaged 281.75 yards and 2.375 touchdowns per game with Kitchens calling the plays.
Mayfield broke the NFL rookie record with his 27th touchdown pass of the season with 3:24 to play in regulation of their 26-24 loss to the Baltimore Ravens in an AFC North Division clash at M&T Bank Stadium in Baltimore on December 30.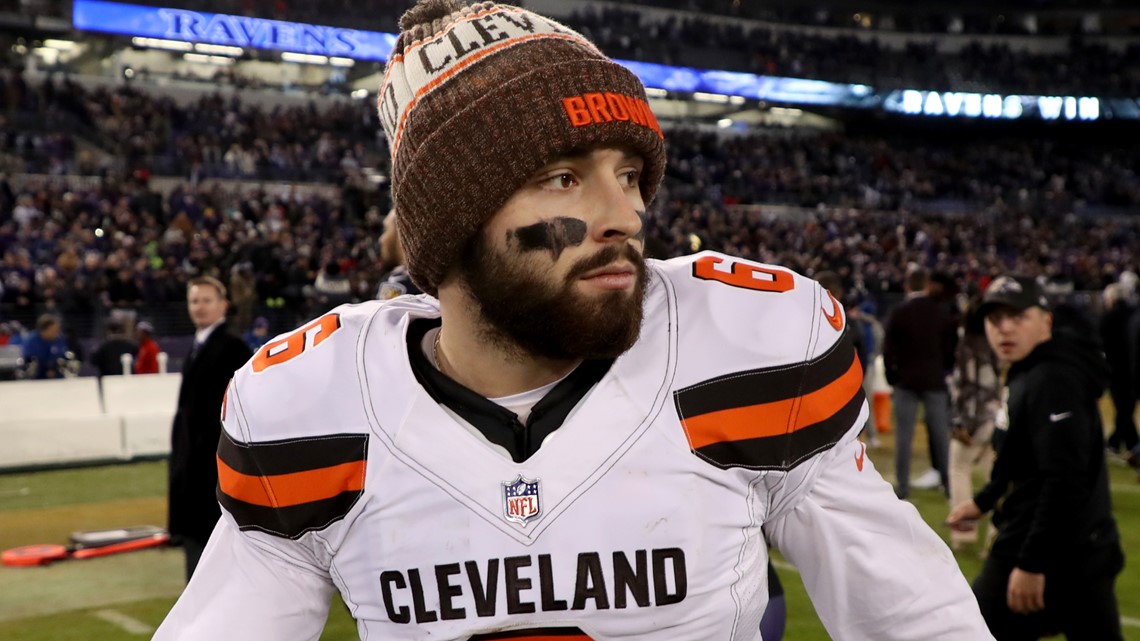 In addition to getting solid play from Mayfield, Kitchens figured out how to more effectively feature rookie running back Nick Chubb.
Used sparingly by former offensive coordinator Todd Haley over the first half of the 2018 season, Chubb rushed for 788 of his season total of 996 yards and five of his eight touchdowns on 140 carries under Kitchens.
After the changes in the coaching staff, Chubb averaged 5.63 yards per carry and became a contributing member in the passing game as well. Not known for having great catching ability out of the backfield, Chubb turned 18 catches into 139 yards and two touchdowns over the second half of the 2018 season.
Of all rookie running backs who have played for the Browns since their founding in 1946, no one rushed for more yards than Chubb, as he set the franchise single-season record in their 26-18 win over the Cincinnati Bengals at FirstEnergy Stadium in Cleveland on December 23.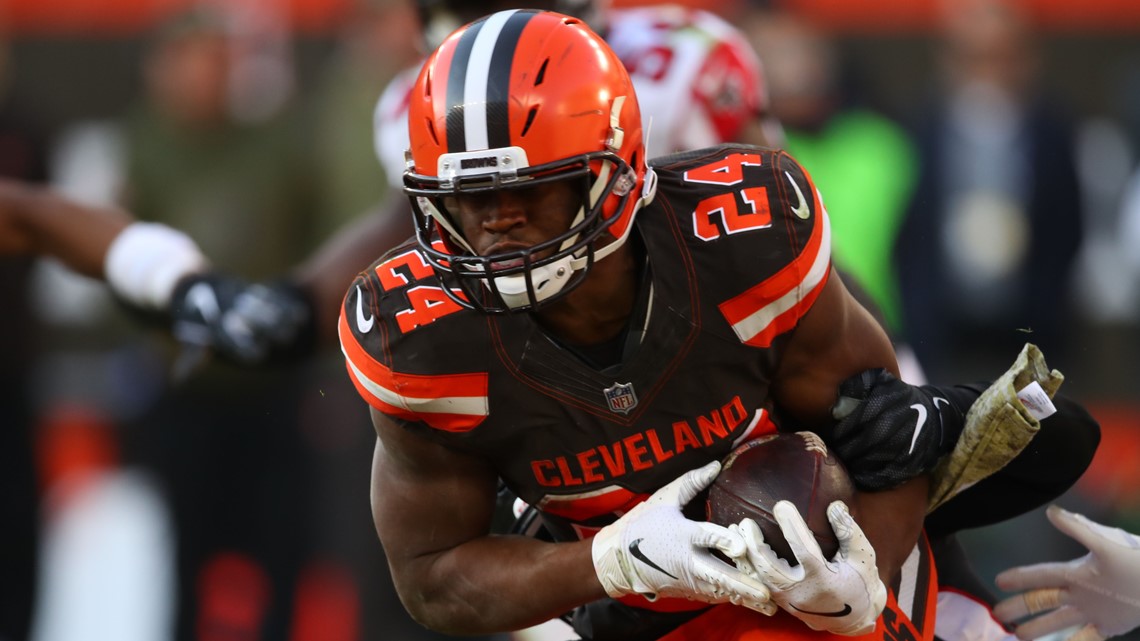 Chubb needed 84 fewer carries to break the old mark of 950 yards set by Trent Richardson during the 2012 season.
But even with those two success stories, Florio remains unimpressed by the Browns' hire.
"Look, this may work, but this isn't the kind of inspired hire that I thought the Browns could make and should make to instantly become Super Bowl contenders," Florio said. "It was the most attractive job out there, and they hire a guy that no one else even wanted to interview to be head coach.
"I just thought that if they made the right hire, they'd be a Super Bowl team in 2019, and I know that teams that will be competing with the Browns are quietly ecstatic about the fact that Freddie Kitchens has the job, and maybe, that's your answer right there."