But while not much has been shared publically about Cleveland's new threads ahead of their release, a new report seems to support the widespread belief that the Browns will be returning to a more simple look than their current iteration. According to Paul Lukas of Uni Watch, a source told him that a decal manufacturer was working on "tweaks" to Cleveland's helmet.
Since the Browns' helmet doesn't include a side logo -- and won't include one moving forward -- the source was likely referring to the brown and white helmet stripe. In 2015, Cleveland updated the stripe to include a texturized faux carbon fiber pattern. Should the Browns return to a more simple look as expected, it would make sense for the team's helmet to reflect that by removing the pattern.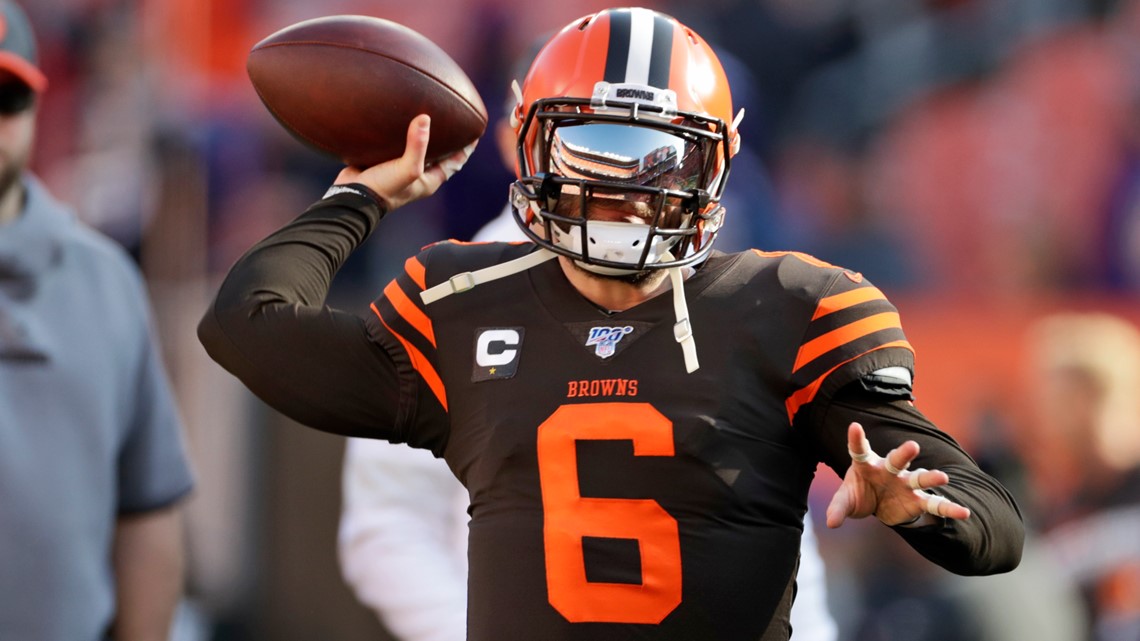 Barring a leak, we'll have to wait until next Wednesday to see what the rest of the Browns' new uniforms look like. Speaking to reporters last summer, owner Dee Haslam addressed the status of the team's new threads, which will replace the unpopular look the team has donned since 2015.
"We talk all the time that Cleveland has a certain way about them," Haslam said. "I think the uniform that we are in development will fit our team really well -- just our look and our feel of who we are.
"I think there are still some things to be done. It takes a little while. Obviously, you have to really work hard to get every detail right. I still think they are working on the development part of it, but it is coming together."