CLEVELAND — With just three weeks remaining in the 2019 NFL season, attention around the league has already begun to shift toward the offseason's coaching carousel. Yet despite the uncertainty that has surrounded Freddie Kitchens for much of his first season as a head coach, it doesn't appear the Cleveland Browns plan on participating.
On Sunday morning, Ian Rapoport of the NFL Network published a report detailing the Browns' thoughts on Kitchens heading into the 2019 campaign's final three games. And while Cleveland's chances of breaking its 16-year playoff drought currently remain slim, Rapoport says that the Browns plan to retain Kitchens, "barring a horrific collapse or circumstance to end the season."
"Sources say Browns management continues to stand with Kitchens and wants him to continue to have the success necessary to remain in that position for a long time," Rapoport wrote. "The organization will evaluate everything, but that is the direction it's heading."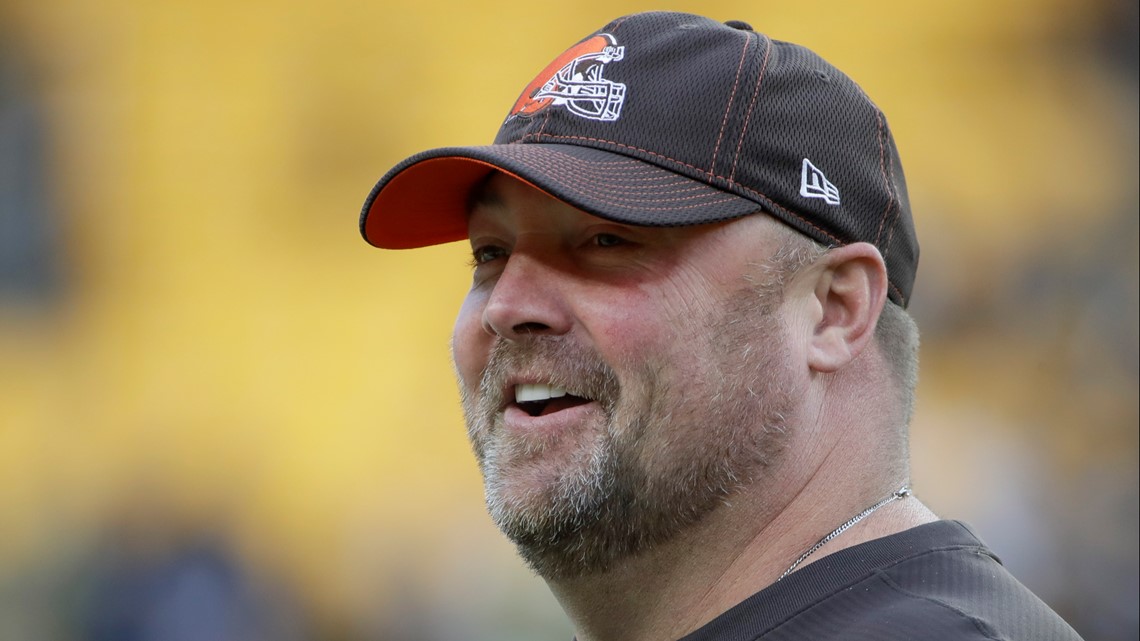 The Browns hired Kitchens as their head coach in January after an eight-game stint as the team's interim offensive coordinator following the midseason firings of head coach Hue Jackson and offensive coordinator Todd Haley in 2018. Through 13 games, he has amassed a 6-7 record, with Cleveland having won four of its last five games following a 2-6 start in its most highly anticipated season since the franchise returned in 1999.
Despite his recent success, Kitchens has routinely been criticized for his game day decision-making, his team's lack of discipline and inability to integrate star wide receiver Odell Beckham Jr. into his offense after acquiring him in a blockbuster trade with the New York Giants. Two weeks ago, he caused a stir when he was pictured wearing a t-shirt that read "Pittsburgh started it" -- a clear reference to the Nov. 14 brawl between the Browns and Steelers that resulted in star defensive end Myles Garrett being suspended indefinitely -- two days prior to his team suffering a 20-13 rematch to Pittsburgh.
On Sunday, the Browns will face the franchise Kitchens spent 11 seasons as an assistant coach with, the Arizona Cardinals, at 4:05 p.m. ET.