CLEVELAND — Freddie Kitchens, general manager John Dorsey and the Cleveland Browns continue to build their staff with coaches that have proven track records of success.
After hiring Steve Wilks (defense), Todd Monken (offense) and Mike Priefer (special teams), the Browns reportedly turned their focus to the northwest.
According to David Naylor of TSN, Chris Jones has resigned as head coach and general manager from the Saskatchewan Roughriders of the Canadian Football League to take a job with the Browns. Jones had an NFL option built into his contract with Saskatchewan.
TSN football analyst Sanchez Davis reported that Jones will be a senior defensive assistant.
Naylor went on to report that Jones' move to Cleveland "happened fast. Roughly 48 hours from request to interview to hired."
Jones spent the last 16 years of his coaching career in the CFL, where he worked for the Montreal Alouettes, Calgary Stampeders, Toronto Argonauts, Edmonton Eskimos and Roughriders. Jones has never before coached in the NFL.
Jones began coaching in the professional ranks as Montreal's defensive line coach in 2002. He was elevated to and served as the Alouettes' defensive coordinator for five seasons (2003-2007).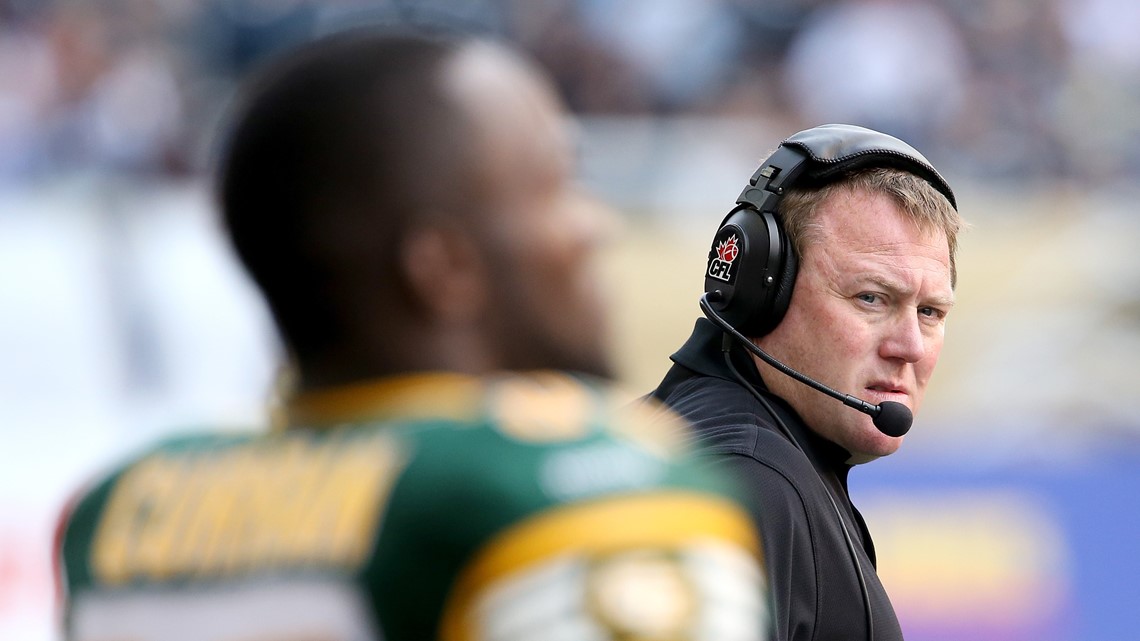 After leaving Montreal, Jones settled in Calgary, where he was the defensive coordinator for three seasons (2008-2010) before being elevated to defensive coordinator/assistant head coach/director of player personnel for the Stampeders (2010-2011).
Prior to the 2012 season, Jones joined Toronto's staff as the defensive coordinator/assistant head coach/general manager, positions he held for two years before getting his first opportunity to be a head coach at any level of the game.
During his second year with the Eskimos, Jones led the team to a Grey Cup Championship.
Jones parlayed that victory into the head coach/general manager position with the Roughriders for the last three seasons (2016-2018).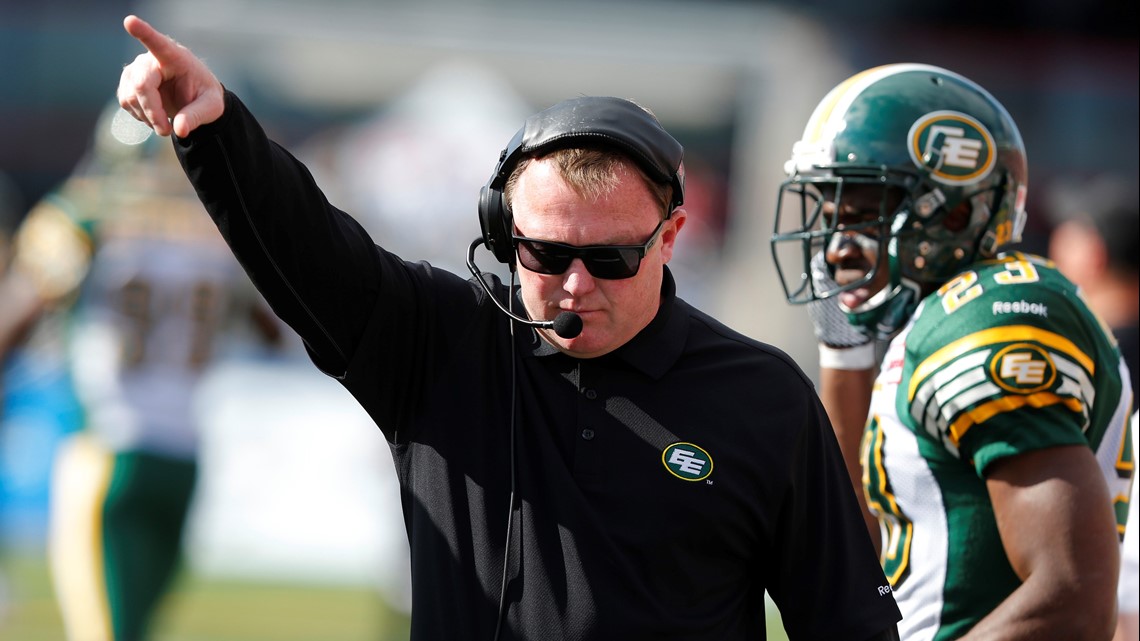 Jones is a four-time Grey Cup Champion as a coach (Montreal in 2002, Calgary in 2008, Toronto in 2012 and Edmonton in 2015) and earned the 2018 CFL Coach of the Year Award after leading the Roughriders to a 12-6 regular-season record, second-place showing in the West Division and an appearance in the West Semifinal.
Jones went 53-37 (.589 winning percentage) in five years as a head coach in the CFL, and in four of those five seasons, he posted double-digit win totals.