CLEVELAND — When the Cleveland Browns hired Freddie Kitchens instead of Minnesota Vikings interim offensive coordinator Kevin Stefanski last January, it was viewed as the football side of the organization winning out over the analytics department.
Fast-forward a year and the Browns once again find themselves looking for a head coach, but according to Vikings reporter AJ Mansour from KFAN-FM in Minneapolis, if Cleveland hires Stefanski, they would get the best of both worlds.
"He's going to be a player's coach," Mansour said on "The Ken Carman Show with Anthony Lima" on Cleveland's 92.3 The Fan earlier this week.
"He's going to be a front-office coach because he's deep into analytics, so he's got that new-school kind of vibe, but he's not as creative as some of the Kyle Shanahan kind of guys. He's more of the old-school style mixing in new-school tools on how to beat the opponent each and every week."
The Vikings' longest-tenured assistant coach, Stefanski replaced former Browns assistant coach John DeFilippo as Minnesota's offensive coordinator late in the 2018 season.
In 2009, Stefanski helped Hall of Fame quarterback Brett Favre transition into the system after joining the team in mid-August, and the experiment was a successful one, as the Vikings earned their way to the NFC Championship Game and pushed the eventual champion New Orleans Saints to overtime.
In 2012, Stefanski helped improve the play of former quarterback Christian Ponder, who led the Vikings to a 4-0 stretch in the final weeks of the season, as well as a playoff berth. Ponder's best game came in a must-win situation late in the season, and he did not throw an interception over the final three weeks.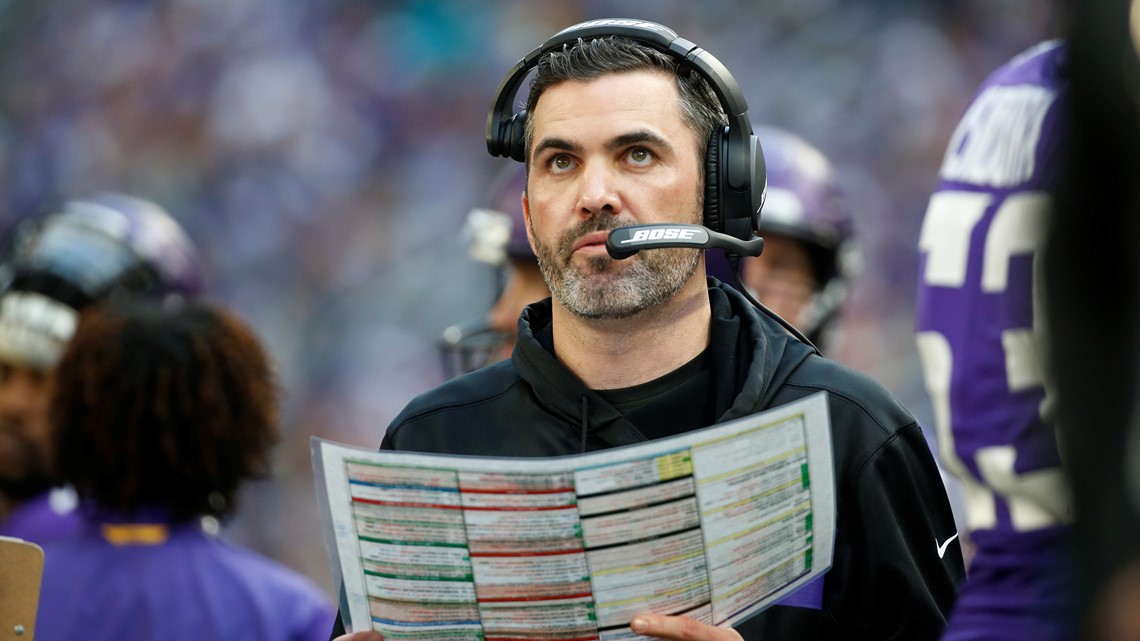 After mentoring the tight ends (2014-2015) and running backs (2016), Stefanski transitioned to quarterbacks coach, where in 2017, he helped the Vikings overcome injuries to Teddy Bridgewater and Sam Bradford by leading Case Keenum to his most successful professional season.
Under Stefanski's guidance, Keenum posted an 11-3 record after completing 325 of his 481 attempts (67.6 percent) for 3,547 yards and 22 touchdowns against only seven interceptions. Despite being sacked 22 times, Keenum had a career-best 98.3 quarterback rating.
"A guy like Kevin Stefanski shines with the quarterbacks," Mansour said.
"Stefanski was able to come in, and instead of fitting a square peg into a round hole, he figured out what players he has, what kind of skills they have and he develops the scheme around what the players on the roster can do. I think that that's a good thing for a coach to do on a young team, but a new coach in any situation."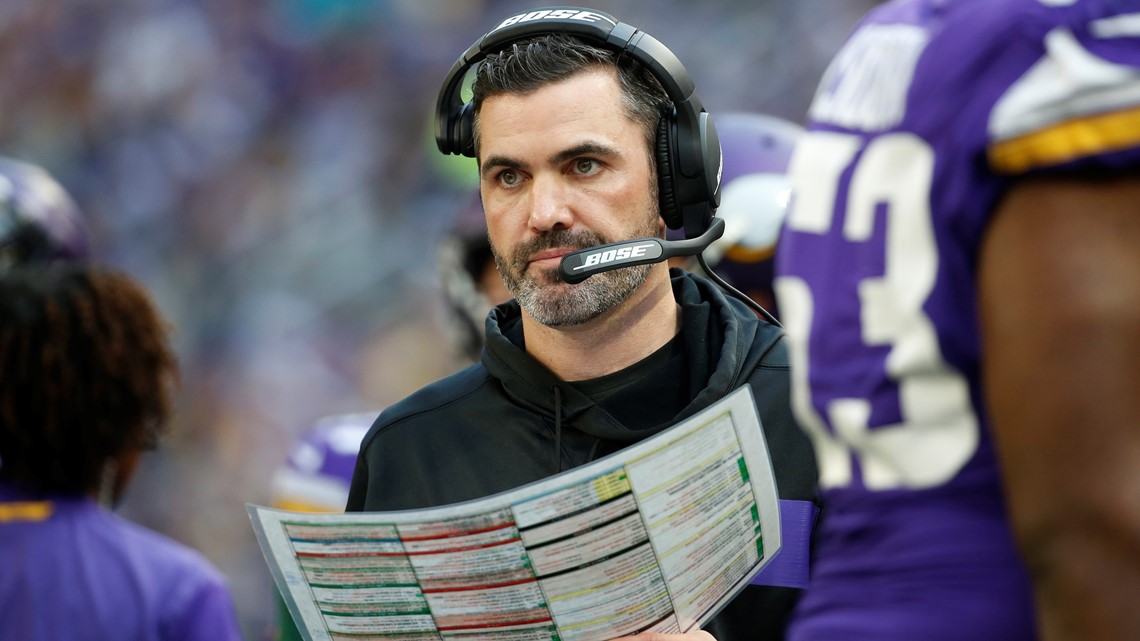 Although Stefanski has spent his entire career as an assistant coach or coordinator, he has been a part of the Vikings' staff under several head coaches, and while there is only a small sample size of his play-calling abilities, Mansour is confident the veteran coach will be successful if given the chance to lead a team.
"Compared to a lot of coaches who only do one thing and kind of silo themselves into that position and trying to get head coaching jobs," Mansour said, "him bouncing around and getting little tastes, he's also coached under three or four head coaches, so he has that opportunity where he can pull things from those head coaches, what works and maybe more importantly, what didn't work with coaches here in Minnesota."