CLEVELAND -- Could Condoleezza Rice become the next head coach of the Cleveland Browns?
According to a report from ESPN's Adam Schefter, a league source says the Browns want to talk with Rice about their coaching vacancy.
Browns general manager John Dorsey left open all avenues when he discussed the head-coach opening in a bye-week press conference at team headquarters last Wednesday morning, and that included some out-of-the-box thinking.
"I just want the best possible head coach to move this thing forward regardless of age," Dorsey said. "It could be a woman. I'm serious. We're going to look at everything."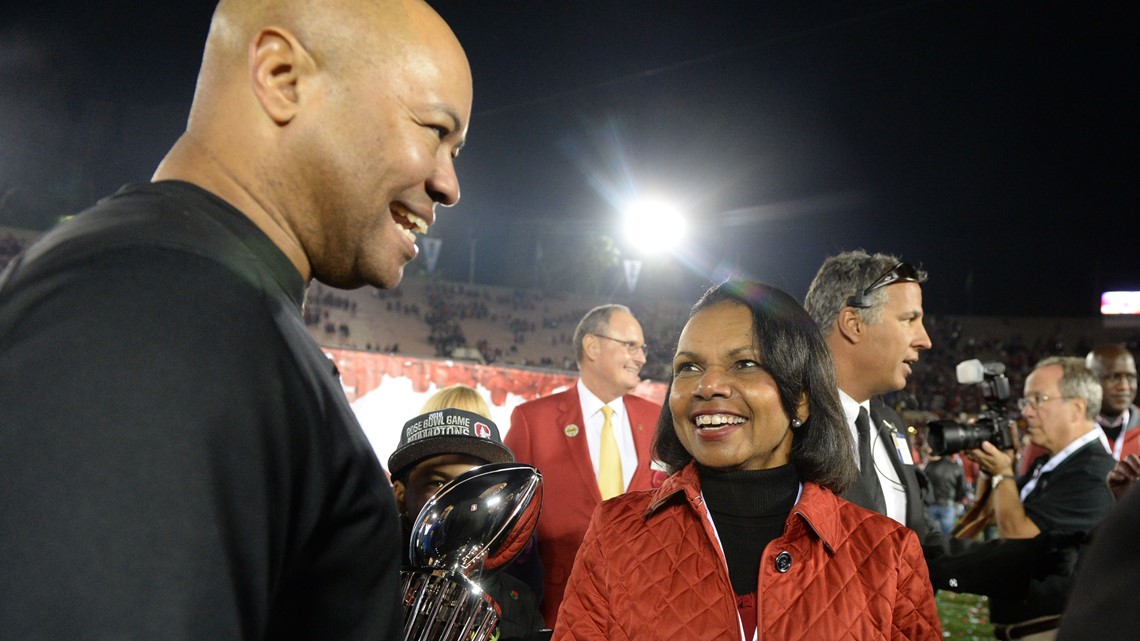 Should the Browns get their wish, Rice would become the first woman ever to interview for a head-coaching job in the NFL.
To date, three women have been on NFL coaching staffs.
Kathryn Smith was the first woman to hold a full-time coaching job in the NFL, as she served as the Buffalo Bills' quality-control coach in 2016. Currently, Kelsey Martinez (Oakland Raiders' strength and conditioning assistant) and Katie Sowers (San Francisco 49ers offensive assistant) are on NFL coaching staffs.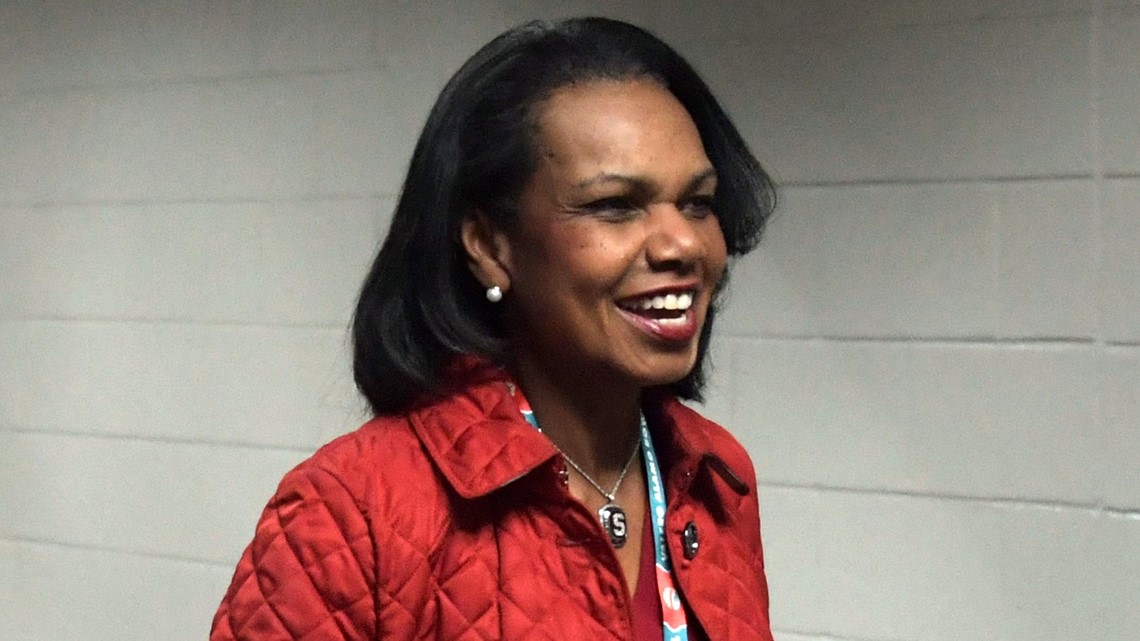 Rice is one of the Browns' most prominent fans, as she grew up watching the games with her father in Birmingham, Alabama, and was once featured in an NFL jersey ad, as well as Browns' game-day programs, and more than just a passion to see Cleveland win.
Also, prior to the Browns' 45-42 overtime loss to the Oakland Raiders at the Oakland-Alameda Coliseum on September 30, Rice was seen talking with owners Dee and Jimmy Haslam on the field.
More than just a passion to see Cleveland win, the former Secretary of State would bring athletic credentials with her to Berea.
Rice was on the College Football Playoff selection committee from 2013 to 2016, and recently, served as the chair of a commission on college basketball.
The Browns are 3-6-1 at the bye week and find themselves in fourth place in the AFC North Division. Currently, defensive coordinator Gregg Williams is serving as interim coach, as Hue Jackson was fired following a 33-18 loss to the Pittsburgh Steelers at Heinz Field on October 28.
Hired in January of 2016 to replace Mike Pettine, Jackson posted a 3-36-1 record and was 1-13-1 within the AFC North Division in his two-plus years as head coach of the Browns. Included in that record were the Browns' two worst seasons in franchise history, a 1-15 mark in 2016 and only the second 0-16 season in NFL history in 2017.
Additionally, during the 2017 season, the Browns set the record for the worst 28-game stretch in NFL history, as they bested the previous mark of 2-26 set by the expansion Tampa Bay Buccaneers during the 1976-1977 seasons with a 1-27 mark that got four losses worse after Week 13.