CLEVELAND — The Cleveland Browns are casting a wide net in their coaching search and another name was added to the wish list of interview candidates Tuesday morning.
According to NFL Network and NFL.com contributor Tom Pelissero, the Browns have requested an interview with Kansas City Chiefs offensive coordinator Eric Bieniemy, but they will have plenty of competition for his services.
Reportedly, the New York Giants and Carolina Panthers are wanting to speak with Bieniemy regarding their head coaching vacancies as well.
Teams can interview Bieniemy this week because the Chiefs earned the No. 2 overall seed in the AFC and a bye week in preparation for their Divisional Playoff round matchup at Arrowhead Stadium.
Under Bieniemy's direction in 2019, the Chiefs finished top six in the league in points scored, total yards and passing yards. The Chiefs averaged 28.2 points, 379.2 yards and 281.1 passing yards per game despite their quarterback, Patrick Mahomes, missing multiple weeks with a knee injury.
The Chiefs were 23rd in rush offense this season.
Despite missing time with injury, Mahomes completed 319 of his 484 attempts (65.9 percent) for 4,031 yards and 26 touchdowns against just five interceptions. Additionally, Mahomes rushed for 218 yards and two scores on 43 carries.
Should Bieniemy become the Browns' next head coach, he will inherit an offense led by quarterback Baker Mayfield and running back Nick Chubb.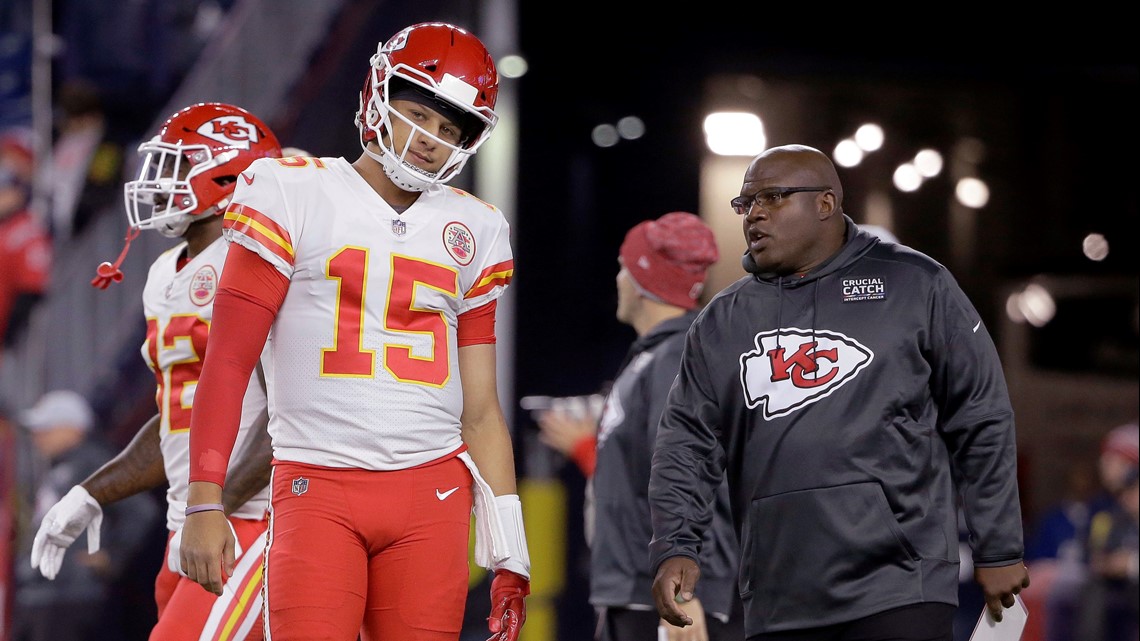 Mayfield saw a significant drop in production during his second professional season, as his completion percentage and touchdowns went down and the interceptions went up by seven as he became the franchise's first quarterback in 18 years to start all 16 games.
Mayfield completed 317 of his 534 attempts (59.4 percent) for 3,827 yards and 22 touchdowns against 21 interceptions in 2019 after completing 310 of his 486 throws (63.8 percent) with an NFL rookie-record 27 touchdowns against 14 picks during the 2018 season.
Additionally, Chubb rushed for 1,494 yards and eight touchdowns on 298 carries for an average of 5.0 yards per attempt.
Talking with Bieniemy would satisfy the NFL's "Rooney Rule" regarding the need to interview at least one minority candidate for head coach openings.