CLEVELAND — Earlier this week, Odell Beckham Jr. generated headlines when he made vague comments about his future while admitting that his first season with the Cleveland Browns has fallen short of expectations.
Now there might be an explanation as to why.
Beckham, who the Browns acquired from the New York Giants in a blockbuster trade last offseason, has been listed on the team's injury report throughout the 2019 campaign. After being listed with a hip injury from Week 1-6, the LSU product has been listed with a groin injury since Week 7.
A sports hernia can often relate to either the hip or groin.
"Been banged up all year since whatever happened in camp," Beckham told reporters earlier this week while vaguely referencing his injury. "Playing through whatever it is, just trying to make it through to Sunday. Any time Sunday comes around, I'm going to give the team everything I have."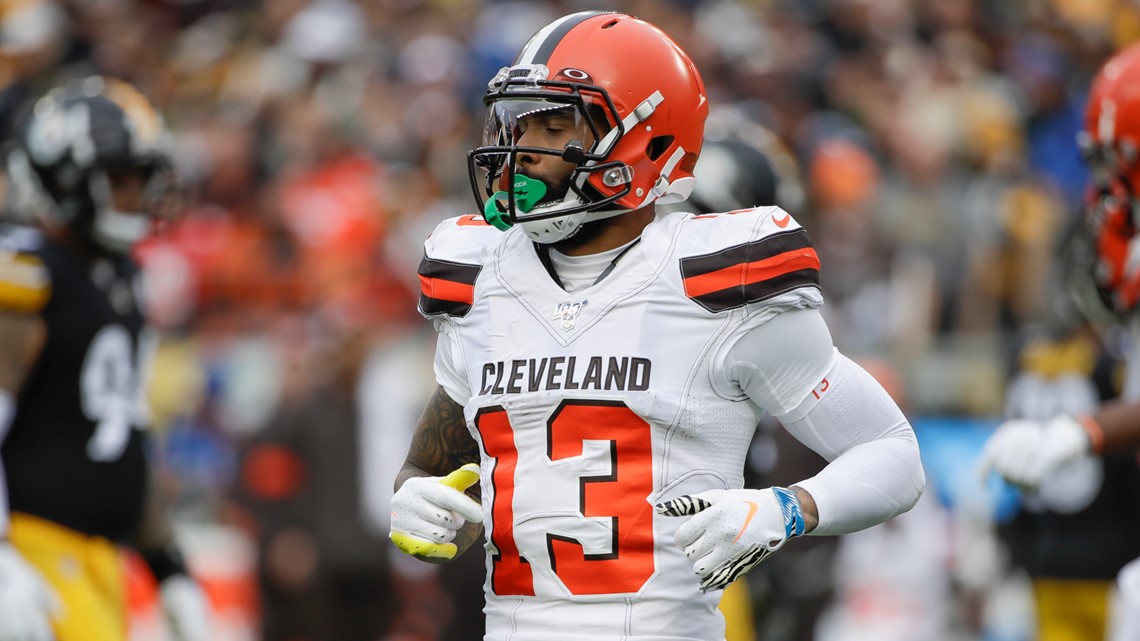 Following Rapoport's initial reporting, ESPN's Josina Anderson confirmed she texted Beckham and he confirmed he has been dealing with a "hernia area" injury. However, the receiver claims "there is no decision on surgery yet."
Through 12 games, Beckham has amassed 57 receptions for 805 yards and two touchdowns, putting him on pace for one of the least productive seasons of his career. That has led some to speculate about the 2014 NFL Offensive Rookie of the Year's future with the Browns and while, his comments on the matter were vague, he also said that there's nowhere he'd rather be playing that Cleveland.
"No one knows what the future holds tomorrow. I couldn't tell you what's going to happen," Beckham told reporters on Thursday. "I couldn't sit here and tell you whether I'm going to be here, want to be here, don't want to be here.
"This is exactly where I'm at now and I wouldn't rather be anywhere else. God has a plan. In the offseason, everything will figure itself out."