CLEVELAND — Just how much power does Paul DePodesta have in the Cleveland Browns' coaching search?
According to Albert Breer of Sports Illustrated's Monday Morning Quarterback (MMQB), DePodesta is not just organizing the coaching search, but very much has been an active participant in the four interviews the Browns did last week and over the weekend.
"The presence of Paul DePodesta shouldn't be ignored in Cleveland," Breer wrote. "I'm told he's been active -- about equal to owner Jimmy Haslam -- in asking questions of candidates in the interview room to this point.
"Whether or not he remains involved after the process is complete could color the hire. If, for example, Josh McDaniels were hired, my guess would be that DePodesta would be on the way out. If, say, it was Kevin Stefanski, I could see DePodesta staying. For now, the situation remains a bit complicated, and it'll be on Haslam to clear it up for whoever the next coach is."
During a press conference to discuss the coaching and general manager searches, Haslam spoke about why DePodesta was leading the committee.
"Paul's job will stay exactly the same as it is now," Haslam said. "He's in charge of strategy, reports to ownership, nothing will change. He'll do everything he can to support the GM and the head coach."
Despite a lack of experience in the National Football League, DePodesta was hired by the Haslams shortly after the conclusion of the 20-15 season, and along with executive vice president Sashi Brown, instituted an analytics-based model for building the organization.
In DePodesta's first two seasons with the franchise, the Browns went 1-31, including the second-ever 0-16 slate in NFL history. Brown was dismissed with four games remaining in the 2017 regular-season, but DePodesta was retained by ownership even after Dorsey's hiring.
"Paul is a very smart individual, very strategic, very disciplined in his decision-making process," Haslam said. "He's been a good thought partner for us."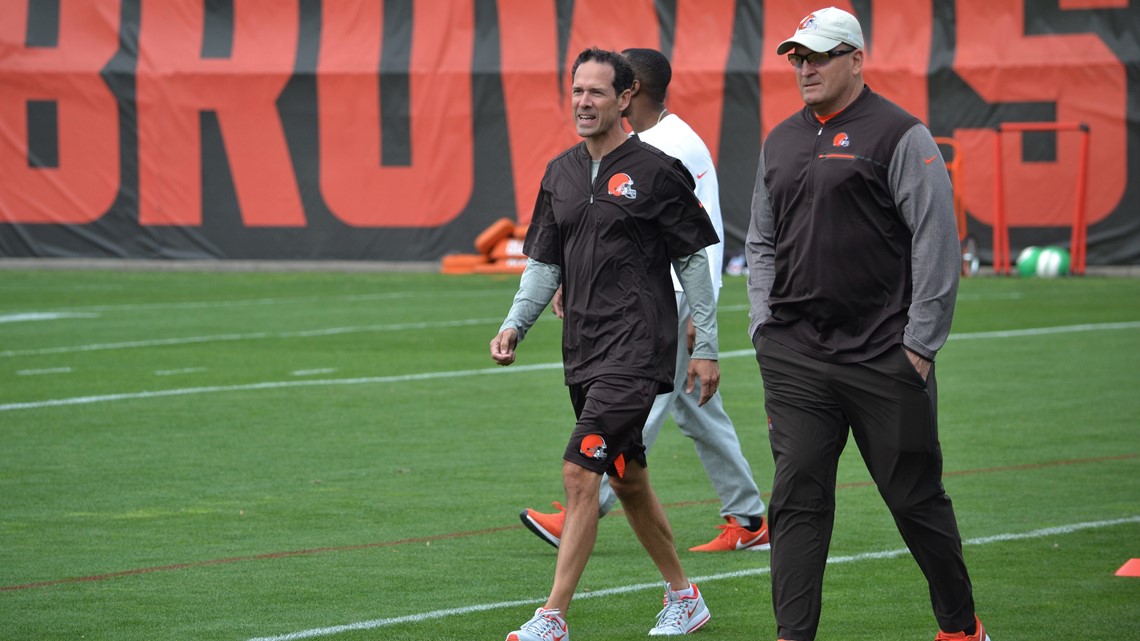 Before joining the Browns' front office, DePodesta spent nearly 20 years in baseball.
As the New York Mets' Vice President of Player Development and Scouting for parts of five seasons (2011-2015), DePodesta helped build a National League Championship-winning team in 2015 after the franchise went through six straight years of losing.
Prior to his stint with the Mets, DePodesta worked as the Special Assistant for Baseball Operations with the San Diego Padres (2006-2008) before being elevated to Executive Vice President in 2008.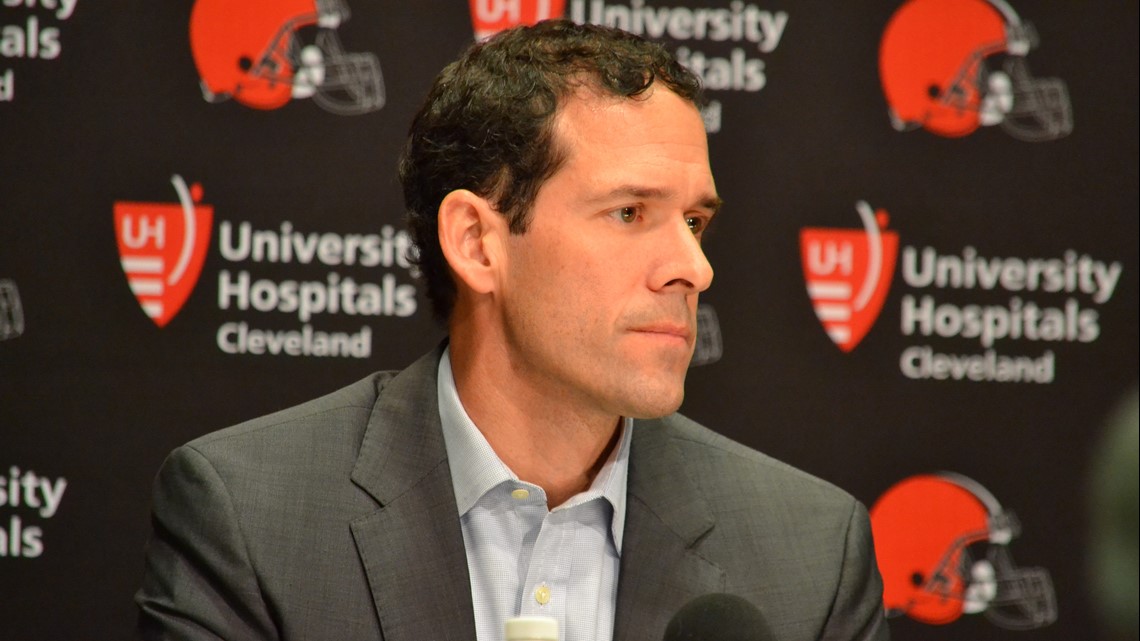 In February of 2004, DePodesta was named General Manager of the Los Angeles Dodgers, becoming the fifth-youngest GM in Major League Baseball history.
In his time with the Dodgers, Padres and Mets, DePodesta had just four winning seasons over a 12-year stretch, but while his work did not yield a World Series Championship in baseball, the Browns are confident his advanced data analysis will yield positive results in the team's latest search for a head coach and general manager.
"We think Paul is really good at this type of position," Haslam said. "When you think about it, really all he's done his whole life is -- or his whole adult life I should say -- is gather data to make good decisions so we think he's ideally suited to lead this process."