CLEVELAND — As the Browns once again looking for a new head coach, many are asking the same question: Who exactly is in charge?
Besides owners Dee and Jimmy Haslam, we may have an answer.
According to NFL Network's Ian Rapoport, the team's chief strategy officer Paul DePodesta will run the coaching search with the Haslam's making the final call on the hire. The 47-year-old's title will apparently remain the same, but he appears to be gaining more influence within the organization.
DePodesta's increased role does not necessarily mean he will eventually have total control over the 53-man roster, however: Rapoport also says Cleveland is looking to pair the next head coach and the new GM in an effort to bring things more in-sync. As an example, Rapoport brought up the current arrangement between coach Kyle Shanahan and GM John Lynch with the San Francisco 49ers, as well as a possible reunion between current Browns Assistant GM Eliot Wolf and former Packers coach Mike McCarthy. Cleveland.com's Mary Kay Cabot reports the latter arrangement "is being considered" by the Browns.
A Harvard graduate, DePodesta's background mostly comes from baseball, notably as the general manager of the Los Angeles Dodgers from 2004 to 2005. The team won the National League Western division his first year, but his analytically-based approach received scorn from within the organization and the local media, and he was fired after a disappointing '05 campaign.
DePodesta worker for multiple MLB organizations before being hired as Browns' chief strategy officer in 2016 under then-GM Sashi Brown. The pair heavily emphasized analytics, but their tenure was mostly seen as a failure as the team went just 1-31 over a two-year period. Brown was replaced by John Dorsey in 2017, but DePodesta remained with the organization.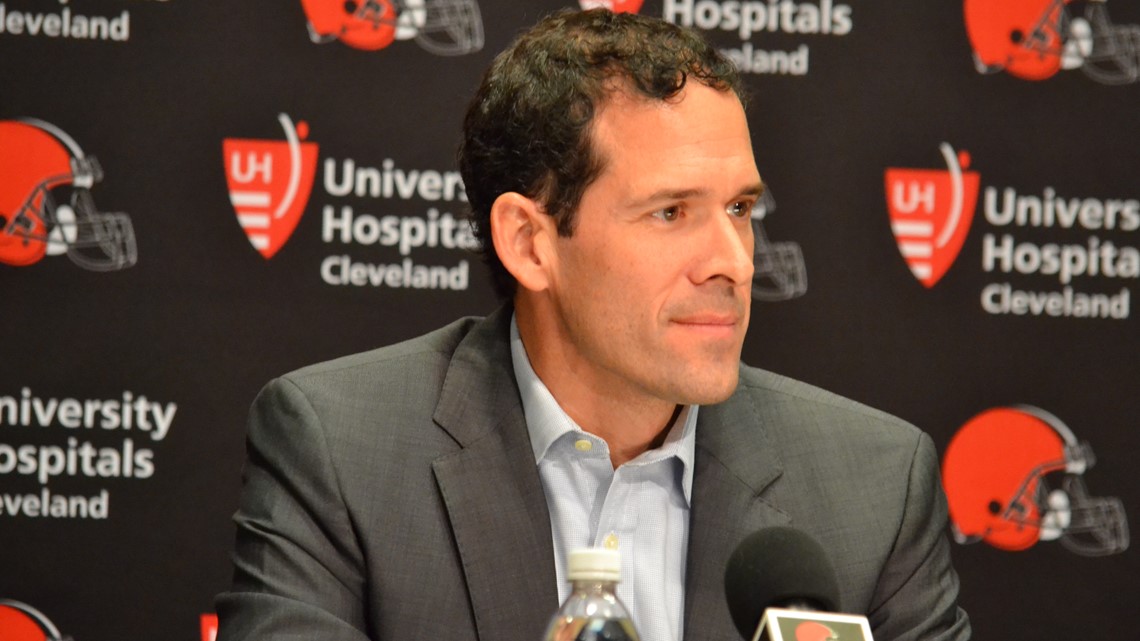 Despite seemingly having been demoted, DePodesta remained in the good graces of the Haslams, and appeared to be vindicated after two disastrous coaching hires that went against his wishes: DePodesta and the analytics department reportedly wanted now-Buffalo Bills coach Sean McDermott over Hue Jackson in 2016, and later favored current Minnesota Vikings offensive coordinator Kevin Stefanski when the Browns selected Freddie Kitchens last year.
The Haslams are now set to make their fifth hires for both a coach and GM since buying the team from Randy Lerner in 2012. They have reportedly requested to interview several candidates, with Rapoport saying McCarthy will meet with the team first on Thursday.