The NFL trade deadline came and went last week without the Cleveland Browns making much noise.
But should the team's struggles continue after a 2-6 start, it might not be long until the Browns find themselves back at the center of the NFL's trade chatter.
According to Mike Freeman of Bleacher Report, teams around the league have begun to pay close attention to Cleveland, which has laid claim to arguably the NFL's most disappointing team this season. That's because if the Browns' season continues to go south, some believe that Odell Beckham Jr. could be made available in a trade sooner rather than later.
"These are the Browns, and if this season has taught us anything about the franchise, it is to not assume they will do the right thing," Freeman wrote. "That's why there are some teams that believe if the Browns continue to struggle this year, and those problems stretch into early next season, Beckham could get traded again."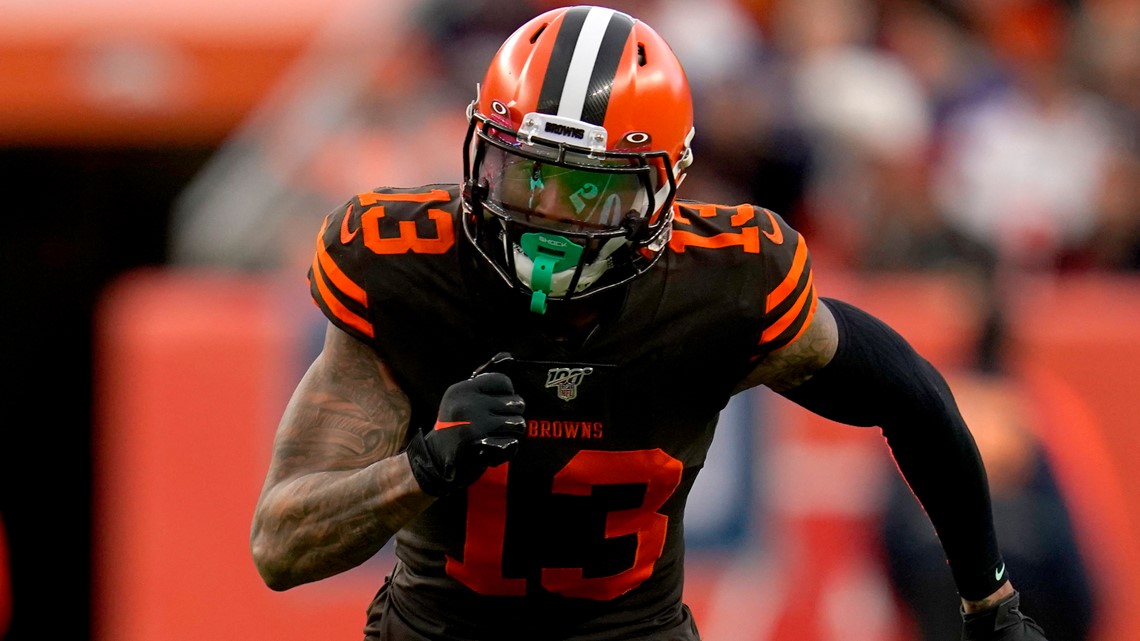 As Freeman noted, trading Beckham -- who Cleveland acquired from the New York Giants last offseason -- could be complicated for the Browns. But while his dead cap number currently sits at $19.75 million, Cleveland would only be on the hook for $250,000 if it trades him before June 1, according to Spotrac.
After June 1, 2020, the Browns wouldn't owe any dead cap space should they trade Beckham.
Of course, such talk at this point is premature and it's worth noting that two NFC team officials told Freeman they don't see Cleveland trading Beckham this offseason. But given the Browns' inability to get the 3-time Pro Bowl receiver the ball -- he's caught 39 passes for 575 yards and 1 touchdown while being targeted in the red zone just three times this season -- Beckham's future with the team figures to be an interesting topic of conversation should Cleveland fail to turn its season around.
"The vultures will be circling if the Browns keep sucking," one team official told Freeman.