CLEVELAND — Since the Cleveland Browns embarked on their fifth search for a head coach and general manager in the last eight years under the direction of owners Dee and Jimmy Haslam, everyone in the organization has talked about alignment of vision and diversity of opinions.
The Browns got both when coach Kevin Stefanski chose Callie Brownson to be his chief of staff, marking the first time in franchise history that they hired a female coach.
"She is way better," Stefanski said when asked to compare Brownson to the role he had in his early days with the Minnesota Vikings before moving on to become a position coach, and later, offensive coordinator. "(It's) not close."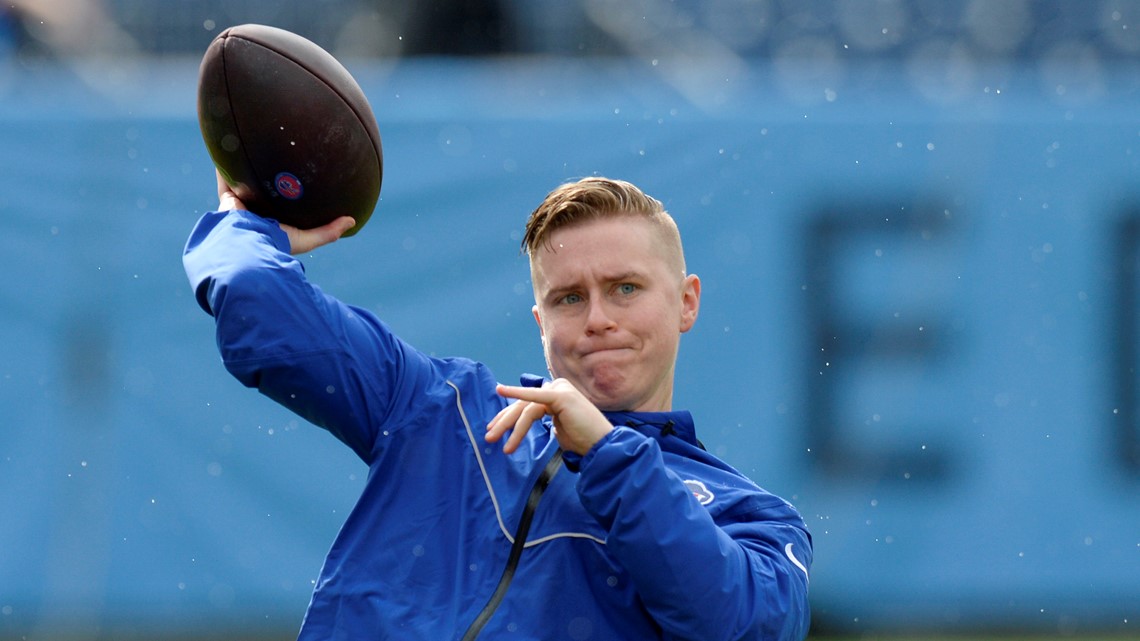 After an eight-year playing career as a safety, running back and slot receiver for the D.C. Divas of the Women's Football Alliance, as well as a gold medal winner with Team USA at the International Federation of American Football Women's World Championships in Finland in 2013 and Vancouver in 2017, Brownson landed her first NFL coaching job.
A product of the NFL's first "Women's Careers in Football Forum," Brownson was a college/professional personnel scouting intern for the New York Jets during the 2017 season. In 2018, she was a coaching intern, and later, an offensive quality control coach at Dartmouth College.
During the 2019 season, Brownson was the Buffalo Bills' coaching intern.
"The thing is diversity in the NFL transcends race, age and gender," general manager Andrew Berry said in his introductory press conference at team headquarters in Berea Wednesday. "Diversity of experience and diversity of thought are just as important."
Stefanski added, "Just working with Callie now for the last couple of weeks, she is outstanding. I could not be more impressed. That role is really where I broke in, and it is the breeding ground for coaches. That is something that Callie wants to do, ultimately, is work her way onto the offensive or defensive side."
Although Brownson has not been on the job for long, Stefanski already believes she is making a positive difference within the organization because of her experience as a player and coach at both the collegiate and professional levels.
"As of now, she is the chief of staff," Stefanski said. "What does that mean? It is that role of anything and everything.
"I can promise you she has made it and it is going to be a big role. She is going to be able to touch each area of this building and keep me on track, but I just think she is somebody that is always trying to learn so making sure she is in every meeting with me and just learning. I could not be more impressed with Callie."