CLEVELAND — The Cleveland Browns have nothing to play for in terms of a chance at the postseason in Sunday's regular-season finale against the Cincinnati Bengals at Paul Brown Stadium in Cincinnati, but that is where pride is kicking in for those in orange and brown.
Despite having to play through injuries, quarterback Baker Mayfield wants to end the year on a positive note by sweeping the Bengals in the 2019 "Battle of Ohio," finishing with an above .500 record within the AFC North Division and getting to seven wins in consecutive years for the first time since 2001-2002.
"I am never one to shy away from competition," Mayfield said. "I play this game because I love it. I truly do enjoy the process. It is not always fun, but getting to go out there and compete on Sundays to try and have success is the fun part about it. Any chance I get to go out there for a game, I am going to do it."

Like most of his teammates, Mayfield has battled through his share of bumps, bruises and other injuries, but it is not within him to sit out a game that means nothing in terms of postseason positioning.
Also, it is why Mayfield put on weight during the offseason and went to new lengths to maintain it throughout the season.
"Thankfully, knock on wood, I have not had anything too serious," Mayfield said. "It is just the process and nature of this game. It is a violent, physical game, and you have to be a professional and do the things right throughout the week to get ready to play on Sundays.
"I think I have done a good job throughout the season diet-wise. I hired a chef and done the things right to make sure it is good weight. I do not think necessarily just putting on mass is the best thing for me. I still have to be able to move around a little bit. Protecting myself was definitely one of those things I wanted to do, so it has helped."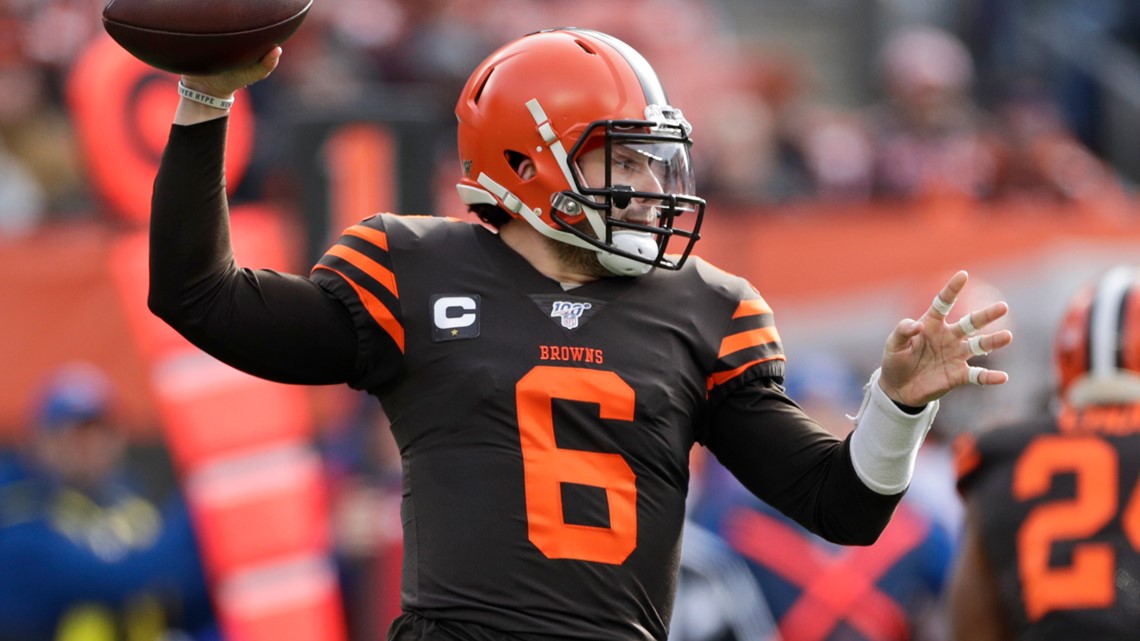 Mayfield has seen his fair share of struggles during his second NFL season, as his completion percentage and touchdowns have gone down significantly and the interceptions have gone up by four through 15 games.
Mayfield has completed 305 of his 507 attempts (60.2 percent) for 3,548 yards and 19 touchdowns against 18 interceptions in 2019 after completing 310 of his 486 throws (63.8 percent) with an NFL rookie-record 27 touchdowns against 14 picks as a rookie.
But rather than worry about his ebbs and flows of productivity, Mayfield is focused on finishing the season on a winning note.
"There is definitely things," Mayfield said. "The priority is this week against the Bengals, but I already know what exactly I need to work on and improve going forward.
"That is the exciting thing about it is it is always a continual process of getting better and improving. Just being able to take care of business this week, finish out the right way like we know we should, and then, improve and start things off right."