CLEVELAND — Cleveland Browns quarterback Baker Mayfield has gone through some sophomore struggles over the first five weeks of the 2019 regular season, but opponents know better than to underestimate him out of respect for his ability to lead an offense.
Coaches and coordinators around the league have seen what Mayfield can do, and they know their players have to be competing at a high level in order to stop a Browns offense loaded with playmakers at wide receiver and running back.
"He has all the ability," Seattle Seahawks Pete Carroll said in a conference call with the Cleveland media earlier this week. "He has great awareness. He has had tremendous experience throwing the football. He is just way ahead of schedule for most guys. That is why he was chosen where he was. Just the sense, the arm talent and accuracy.
"He has a big belief in himself, I would think. I do not know him, but I would think that he does. That lends itself to the confidence that it takes to hang in there as you learn and to grow and to bounce back from the setbacks that are obviously going to happen as you go along. That is just so difficult. He is an excellent player right now. He is going to be great when the times come."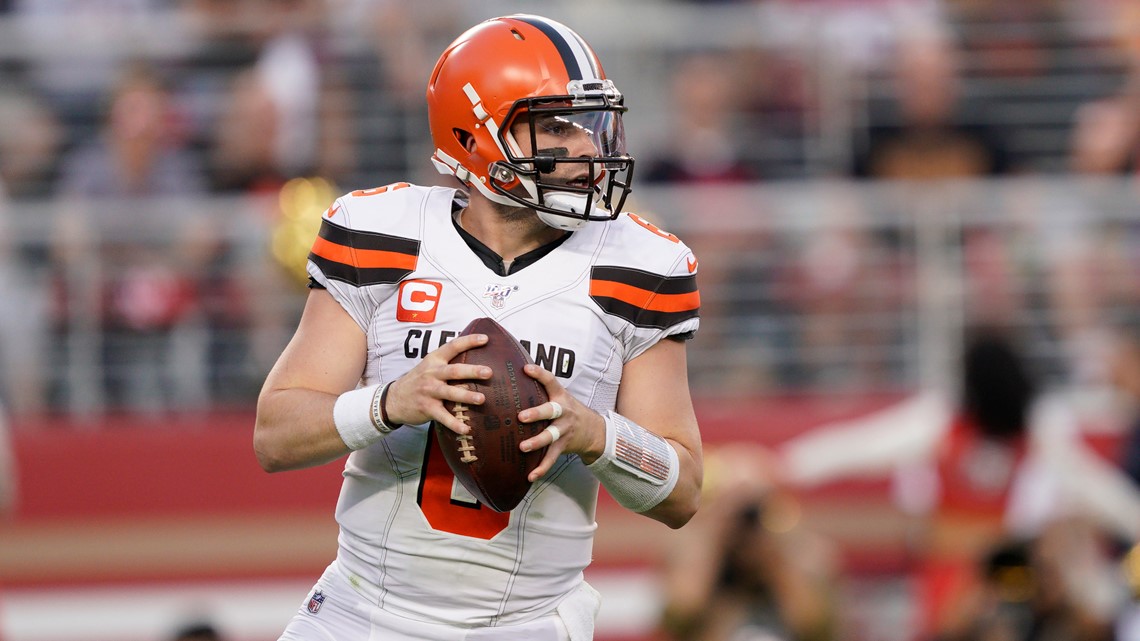 Mayfield comes into Sunday's game against the Seahawks at FirstEnergy Stadium in Cleveland after a struggle-filled performance in a 31-3 loss to the San Francisco 49ers on Monday Night Football earlier this week.
Mayfield completed only eight of his 22 attempts for 100 yards with two interceptions, the second of which came on a deflected pass that hit wide receiver Antonio Callaway both in the hands and chest before former Browns defensive back K'Waun Williams corralled the takeaway and returned it to the Cleveland 49-yard line.
Also, Mayfield had two fumbles, one of which the 49ers recovered, and was sacked four times for 42 lost yards, two of which were registered by former Ohio State Buckeyes standout Nick Bosa.
"They have plenty of talent," Carroll said. "They have all kinds of firepower. They are difficult on both sides of the ball to deal with in scheme. They have all kind of potential to be a terrific football team, and we are going to consider them really being at the top of their game."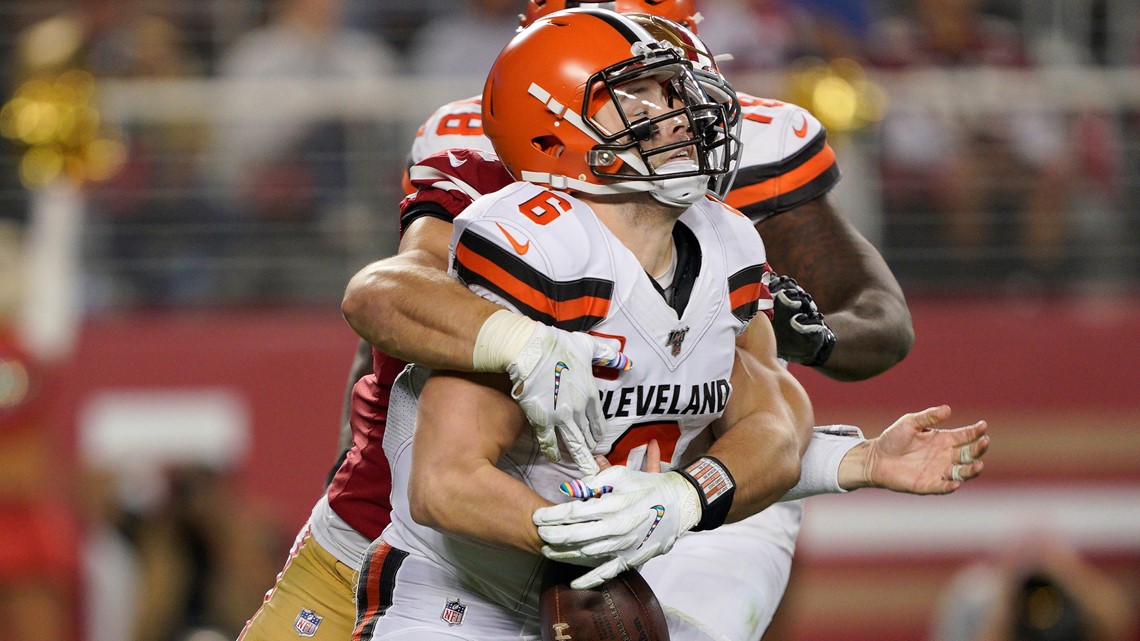 On the season, Mayfield has completed 90 of his 161 pass attempts (55.9 percent) for 1,247 yards and four touchdowns against eight interceptions. Also, Mayfield has been sacked 16 times for 128 lost yards and lost one fumble.
Mayfield's struggles come on the heels of what was a successful rookie season.
After taking over the first-team offense in the second quarter of a Week 3 win over the New York Jets, Mayfield completed 310 of his 486 attempts (63.8 percent) for 3,725 yards and 27 touchdowns against 14 interceptions.
"It is just the stuff that happens in life," Carroll said. "Sometimes, things are going well, and sometimes, they are not going as well. You just have to keep staying course and keep battling, and that is what he is doing. He is a great competitor.
"He has been up and down before as everybody has. You just keep believing in yourself and keep coming back. He is a dangerous football player. He has magic in him, and he can see stuff and do stuff that few players can. That is why he is who he is."