CLEVELAND — Cleveland Browns defensive end Myles Garrett is preparing himself for his third NFL season, and he did so by seeking out training in a different sport, that of mixed martial arts, before reporting to team headquarters in Berea next week.
Wanting to make the most of his efforts in the gym, Garrett went straight to the top of the game by working out at Strong Style MMA Gym in Independence, where he trained alongside UFC heavyweight title contender Stipe Miocic as the latter continued to prepare for a rematch with Daniel Cormier, which is set for August 17 at the Honda Center in Anaheim, California.
Miocic thanked Garrett for working out at Strong Style and was complimentary of the one-time Pro Bowler.
"It's been awesome putting in work with @flash_garrett," Miocic captioned a photo of the two. "New Cleveland blood, same championship DNA. Dude is a monster!!!"
Likewise, Garrett shared a message of thanks to Miocic on his Instagram account.
"Had some fun today in the cage," Garrett wrote as a caption to the photos he posted to Instagram. "Shout out the GOAT, @stipemiocic for teaching me some new things and letting me partake in his camp. I love finding new ways to exceed my limits physically and mentally. #andthenew #strongstyle #dawgpound."
Following the brief introduction to a video shared on Twitter earlier in the week, Garrett was shown doing some pad work with Miocic's striking coach, Alex Cooper.
Fully healthy coming into the 2018 season, Garrett emerged as a leader for the Browns' defense and registered 44 total tackles, including 35 solo stops, while playing in all 16 games for the team who selected him with the No. 1 overall pick in the 2017 NFL Draft.
Of those 44 tackles, 13.5 were sacks on opposing quarterbacks for 75.5 lost yards and Garrett finished the year with the fourth-most sacks in a single season in franchise history.

With 20.5 career sacks, Garrett registered the most by a Brown in his first 27 games, as well as the most by a defender in his first two professional seasons. This past year, Garrett ranked sixth in the NFL with the 13.5 sacks and was among the AFC leaders with four forced fumbles.
"Freakish athlete," fellow defensive lineman Sheldon Richardson said in a conference call with the Cleveland media after signing as a free agent back in March. "Knows how to get after the quarterback. Not too much really bad to say about him. Reminds me of (Minnesota's) Danielle Hunter. That is the best way I can put it.
"That is splitting hairs, comparing the two. Identical people. Freakish athlete, built. Looks like a created player off of Madden. High-motor guys. You really do not get guys that talented like that, and then, they play with passion like that. Some guys get arrogant. I was one of them, so I know."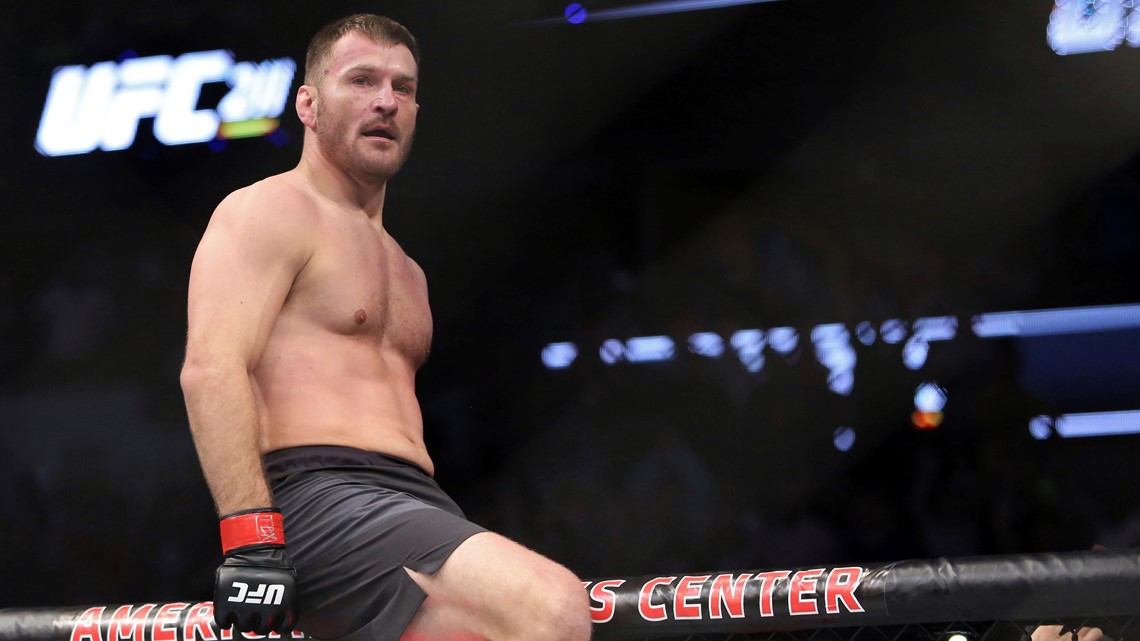 After a record-setting run to the most consecutive successful defenses of the heavyweight championship, Miocic is 18-3-0 in his professional career heading into the Cormier rematch, including a 12-3 mark since joining the UFC in 2011.
"I'm going to show everyone that I'm the better fighter," Miocic told WKYC.com after the rematch was announced. "That night was his night, and it will never happen again. He definitely won the lottery that night. Listen, I'm going to go out there and do me and I'm going to walk out with the belt."