CLEVELAND — Cleveland Browns fans and media pundits alike thought the offseason acquisition of wide receiver Odell Beckham Jr. was going to be the move that put the organization over the top and would lead to a deep playoff run.
However, integrating Beckham Jr. into the offense has been more difficult than expected as Browns quarterback Baker Mayfield has found windows to be small because of double coverage given to one of his two Pro Bowl receivers.
"I think people had this picture-perfect thing that it was going to be sunshine and rainbows and he was going to have a whole lot of one-on-ones," Mayfield said. "It's Odell Beckham. He's going to have double coverage.
"We have to find ways to format things to get him the ball and force-feed him early on to where he can make an impact before we can have the perfect look to give him a shot and I think that's something that we learned the hard way, but I think as the weeks have gone by, we'll continue to improve on how to get the ball to him."
Through his first eight games with the Browns, Beckham Jr. has been on the receiving end of a team-high 39 catches for 575 yards, an average of 14.7 yards per reception, but just one touchdown in the passing game.
In addition to the passes, the Browns have looked to involve Beckham Jr. involved in other ways, as he has had three carries for 10 yards and even tried his hand at a punt return.
"It'd be great to do that, but I think right now, just who we are offensively, we have to take what they're giving us," Mayfield said. "I think teams have done a pretty good job for the most part of taking away our deep shots.
"They're trying to make us play patient, and I think that's a good game plan for these guys coming in. They know we have a bunch of playmakers. They're going to eliminate the big plays and try and make us play patient for four quarters. Yeah, we'd like that, but right now, we have to take the short stuff until they're really giving us those shots."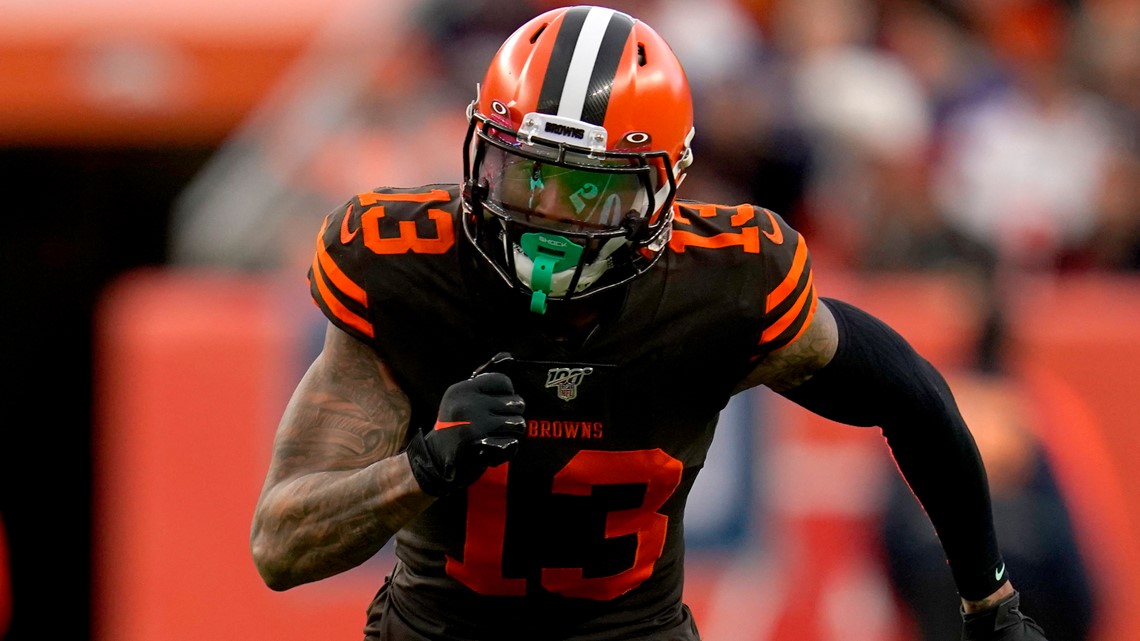 Despite the struggles and lack of involvement in the offense, Beckham Jr. pledged his support for Mayfield prior to last Sunday's game at the Denver Broncos saying he "would jump in the fire with" his second-year quarterback, who has been the target of much debate and discussion in the media, in an effort to get things back on track.
That message was received and appreciated by Mayfield, who is determined to get the offense moving at a much more consistent clip, starting with Sunday's game against the Buffalo Bills at FirstEnergy Stadium in Cleveland.
"Obviously, whenever he says stuff like that, that's great to hear," Mayfield said. "To have the support of your teammates, it's something you always want to have, but to hear it come from that genuine aspect from him means a lot.
"I think we connected pretty well this past week. Obviously, the Patriots game, we had some things drawn up, but we were playing from behind the sticks. I think it's continued to improve. We're only going to see that from here."