CLEVELAND — There are very few female coaches in the National Football League, but Cleveland Browns chief of staff Callie Brownson believes that will not always be the case.
In fact, Brownson is confident females will work to earn the opportunity to become head coaches in the NFL and other professional sports leagues across the country in the coming years.
"Yeah, that's definitely in our future. Absolutely," Brownson told 3News sports director Jim Donovan, "The Voice of the Browns," in an exclusive one-on-one interview Tuesday.
"Hey, I'm not one to call my shot. I just hope that it's somebody, and I know that it will happen. Whoever it is will be very qualified and ready to roll, and I think everybody should be ready for that."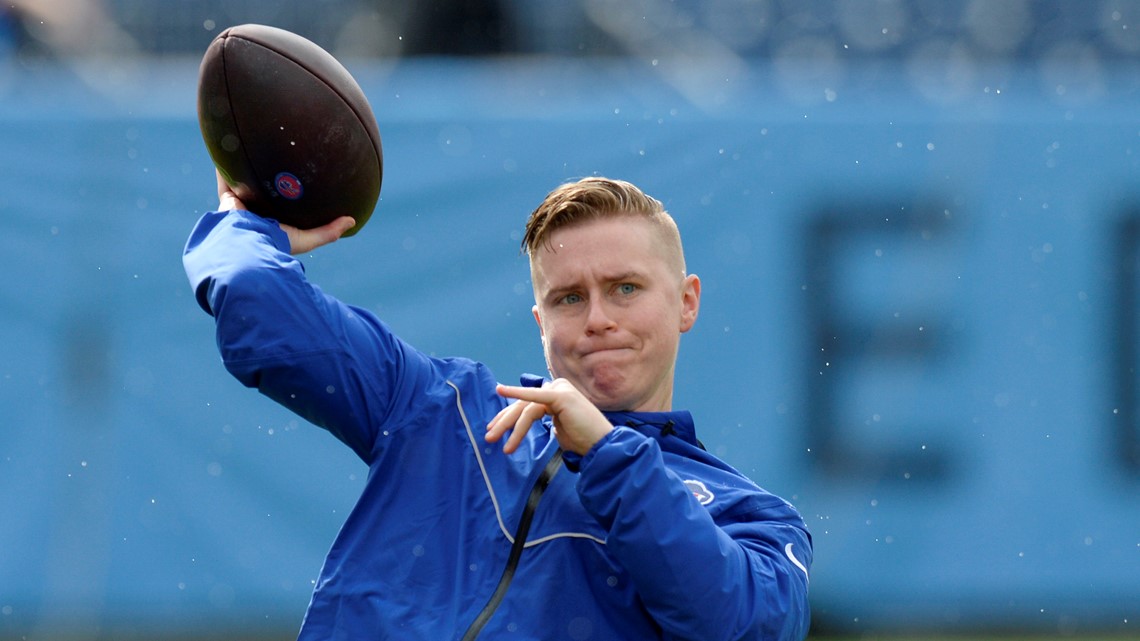 A product of the NFL's first "Women's Careers in Football Forum," Brownson was a college/professional personnel scouting intern for the New York Jets during the 2017 season. In 2018, she was a coaching intern, and later, an offensive quality control coach at Dartmouth College.
During the 2019 season, Brownson was the Buffalo Bills' coaching intern.
Since the Browns embarked on their fifth search for a head coach and general manager in the last eight years under the direction of owners Dee and Jimmy Haslam, everyone in the organization has talked about the importance of alignment of vision and diversity of opinions.
The Browns got both when coach Kevin Stefanski chose Brownson to be his chief of staff, marking the first time in franchise history that they hired a female coach, and she understands there are more responsibilities than just getting the players ready to compete.
"It's my responsibility to give them the advice that it takes, and I take that very seriously," Brownson said of advising aspiring female coaches. "I'm opening the door and this is a great opportunity for me, but this is nothing if I'm not opening the door for hundreds after me.
"If it's just me getting hired and I'm not doing anything to help somebody else get in the door, this is all really for nothing."
Brownson and San Francisco 49ers assistant Katie Sowers represent an evolution in football, as they are the latest examples of female coaches joining the staff for male professional teams.
In recent years, the NBA has been the most progressive with Becky Hammon being one of the pioneers as an assistant with the San Antonio Spurs since 2014. Also, the Cleveland Cavaliers hired assistant coach Lindsay Gottlieb prior to the start of the 2019-2020 season.
With positive impressions made by Hammon, Gottlieb and other pioneers, Brownson is confident more opportunities will open up for young women aspiring to work in professional sports coaching.
"I'm going to come in contact with hundreds of people in my time here, and because I bring a lot of passion to my job, I'm going to leave a good impression on them. In a couple years, when they go to another organization, they're going to be able to say, 'we had a female in our organization and it was a really good thing.'
"It's going to be that branch effect that happens. The women involved right now, who are getting hired and who are seeking these positions, are phenomenal, and they're going to continue leaving this impression, so this growth is going to continue. I'm very confident in that."