CLEVELAND — When you hear some people suggest Jimmy Haslam is a Jerry Jones type, just know that is not a flattering comparison.
The Cowboys owner kept his head coach, Jason Garrett, for nine years after all. And even if Jones did have to be tied down during the 2014 draft until the urge to bring Johnny Manziel to town passed, some credit is still due.
The better comparison but not by much: Haslam and Washington's Dan Snyder, who introduced a new coach (Ron Rivera) on January 2.
By opening the coach's introductory press conference by saying, "Happy Thanksgiving."
So until Haslam hires a good head coach who fixes things, think of him as Dan Snyder with a better day planner.
But an even worse record.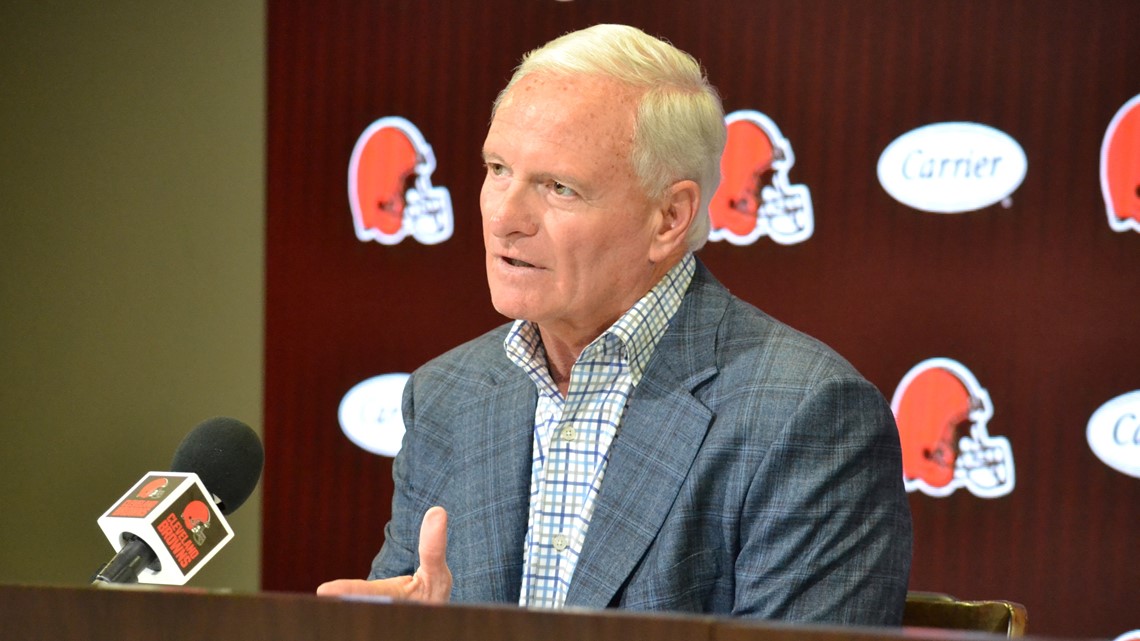 The Browns will no doubt claim they got their man at the end of this coaching search, whether they hire New England offensive coordinator Josh McDaniels (my guess) or another candidate.
It will be a claim they made most recently a year ago when they picked Freddie Kitchens but most adamantly in recent years when they introduced Hue Jackson.
So getting their guy hasn't been the overarching problem in the last few hires. That's reserved for getting the right guy, and we won't know if they did that for at least a year.
That's good to keep in mind when we invariably hear that the next head coach won the press conference and that there's a "culture change" at OTAs and training camp.
I mean, the only NFL head coach who didn't win the press conference in recent memory is this guy:
The time I sensed most uncertainty from Jimmy Haslam about a hire was when he announced Mike Pettine as his head coach. Pettine followed Rob Chudzinski's one-and-done sea-son. Getting it right after getting it so wrong (in his estimation) seemed to add to Haslam's angst.
But mostly it stemmed from the fact some of the people involved in the search were still pushing other candidates right up until the end.
Not long before the Browns announced Pettine they flew to Tampa to talk to Greg Schiano but Joe Banner wanted no part of it.
Smart take by Banner on that front. Though apparently not if he wanted to keep his job.
Remember when former Indians GM John Hart would use the term "kick the tires" on possible trades and free agent signings? The Browns not only kicked the tires on Schiano — a Bill Belichick recommendation — they had the hood up.
How late in the process? In baseball terms, it was the top of the ninth.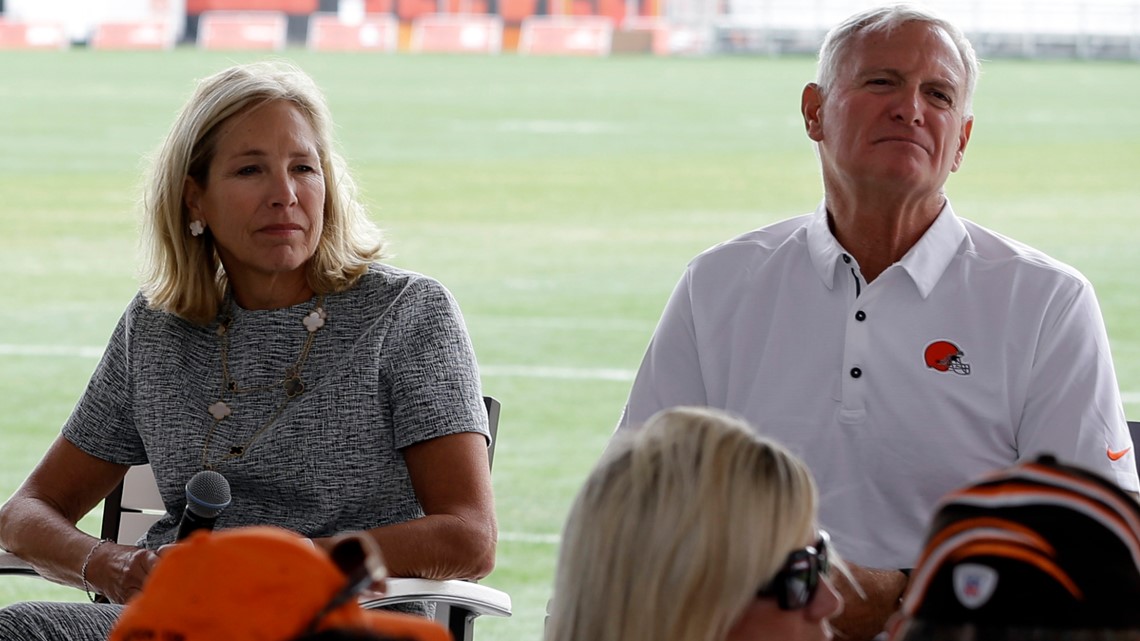 If I had to guess I'd say Haslam wants McDaniels this time. Enough to overrule Paul DePodesta (again) if the Browns Chief of Strategy is still enamored with Minnesota offensive co-ordinator Kevin Stefanski?
The talk of alignment between head coach and GM sounds good but it's been even harder to realize during all the various Haslam coaching searches.
That's what happens when there are more voices in the room than in the Mormon Tabernacle Choir.
After the Browns claim they got their man, they will no doubt say that allowing the next head coach a say in the GM job will produce the alignment necessary for a championship or-ganization to blossom.
And it's within the right of every Browns fan to say they will believe it when they see it under stress in months that begin with September and end by January.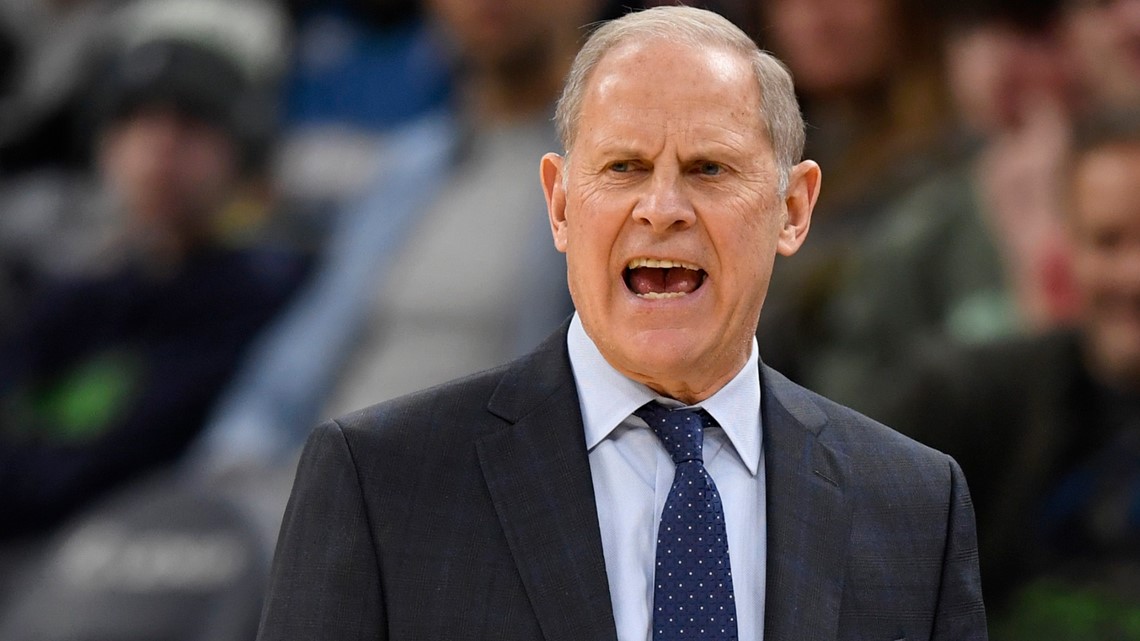 Cavs coach John Beilein's quick apology to his players for saying they were no longer playing "like thugs" must've been quite a relief in the locker room.
Right up until he clarified that he meant to say "slugs."
Thanks, coach, I think.
The Cavs responded to Beilein's slip and rallied to beat the Pistons in overtime on the road Thursday night.
Doesn't seem like the slugs held it against him.
This incident won't alter the take on Beilein that he might be out of touch with his players as a first-time NBA head coach at age 66.
Then again, I would expect him to say he considers that a bunch of malarkey.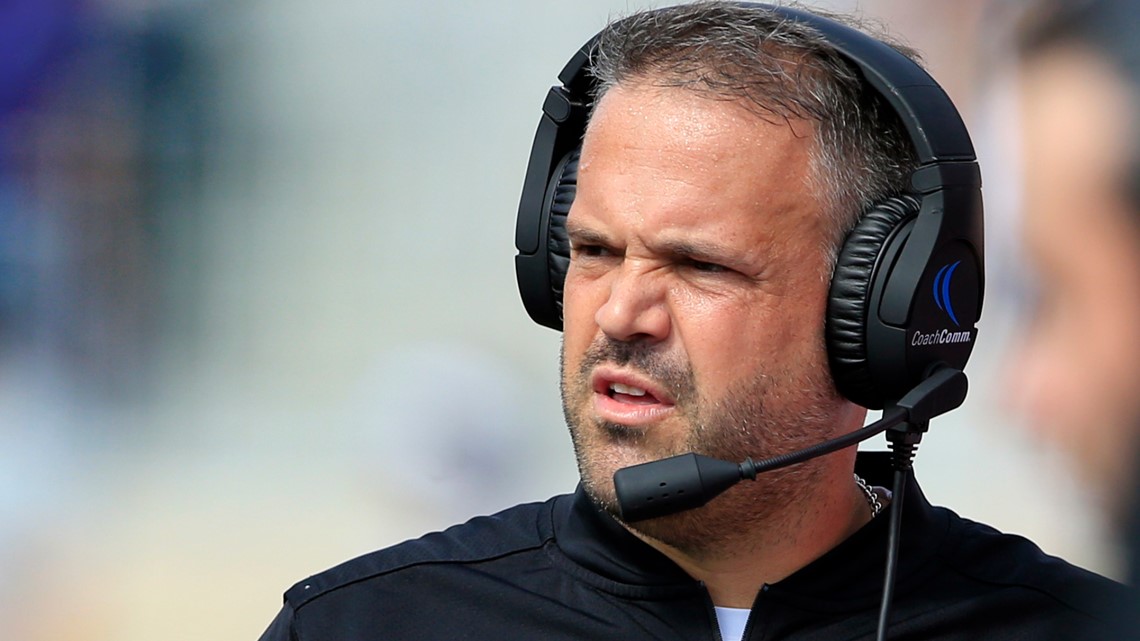 Former Baylor coach Matt Rhule, after the Carolina Panthers hired him to succeed Ron Rivera:
"It just seemed like the right fit," he said.
After signing a seven-year deal that pays him $60 million as a first-time NFL head coach, he meant the Brinks truck in his driveway.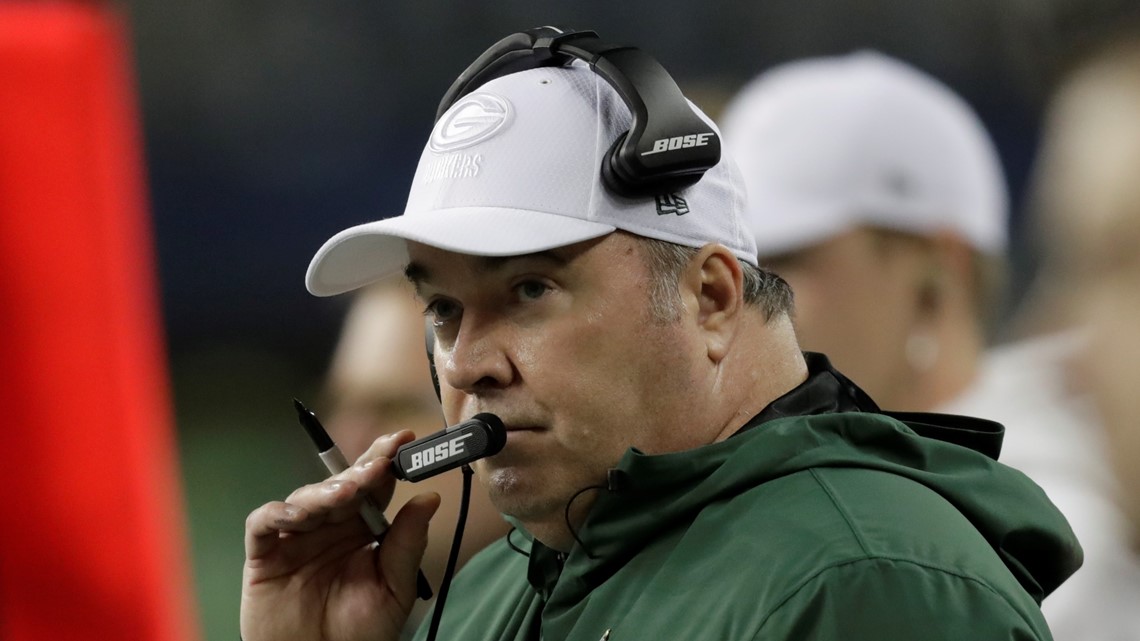 Jerry Jones didn't waste much time hiring former Packers head coach Mike McCarthy, then related a story about his sister once explaining a divorce to their dad by saying she no longer "heard bells" in the relationship.
Not so for Jones in the coach search, or so he said.
"I heard bells," Jones said of hiring McCarthy to replace Jason Garrett.
Every time Jerry Jones hears bells, he wants to take a coach under his wing and still act as the Cowboys general manager.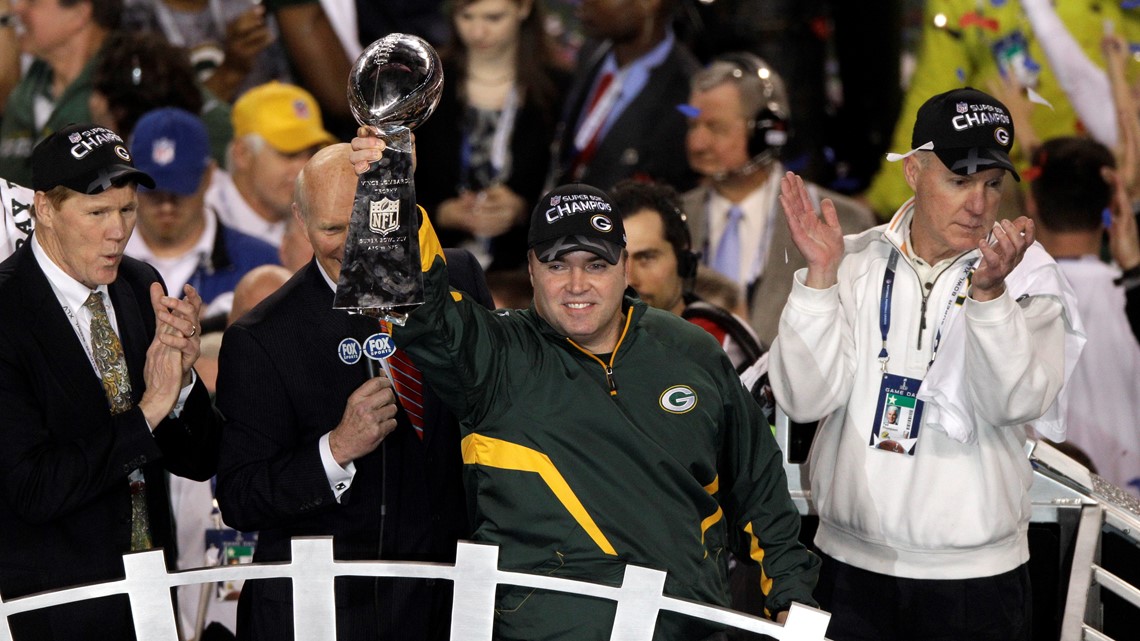 McCarthy listened to Jones tell the "bells" story, then shared an anecdote about the owner.
Seems Jones was telling McCarthy about his decision to buy the Cowboys when he grabbed McCarthy by the arm and told him he wanted him to be the next head coach.
"Now that's a moment and that's a story I'll be telling the rest of my life," McCarthy said.
Because when newly hired NFL coaches and thrilled NFL owners flatter each other at introductory press conferences, everybody knows it lasts a lifetime.
Often the lifetime of a gnat.
Tar Heels coach Roy Williams says his team might just be the "least gifted" group he's had at North Carolina.
So, what? Ten high school All Americans instead of 12?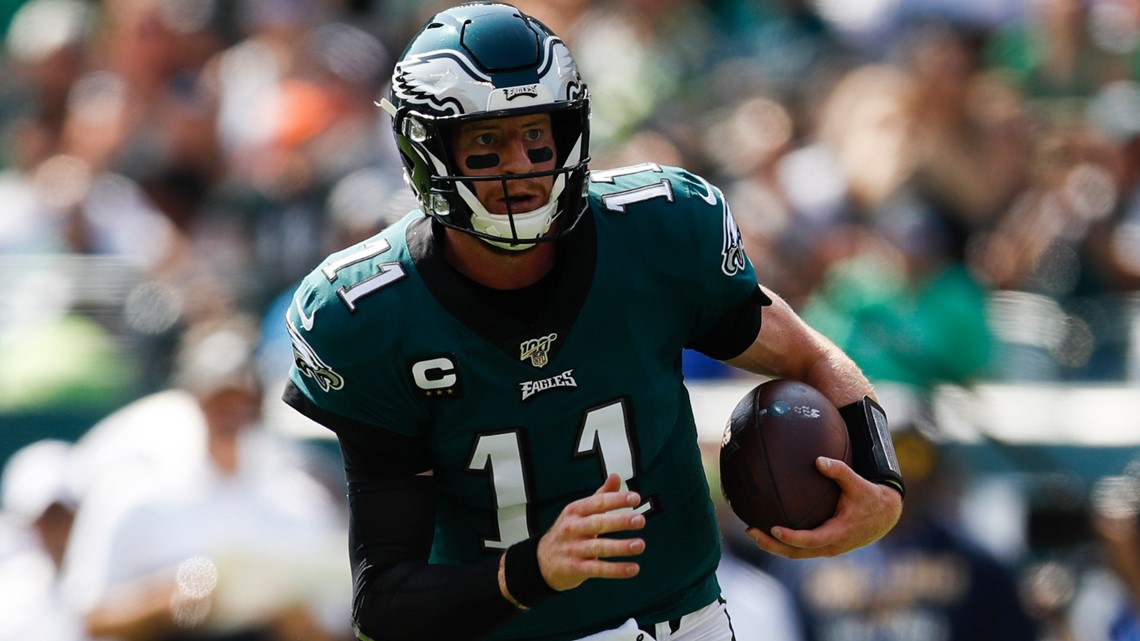 Jadeveon Clowney, whose helmet-to-helmet hit knocked Carson Wentz out of Seattle's playoff win over Philadelphia, says the Eagles "have the worst fans in the world."
As a native Philadelphian, I must say that's not true.
You think I'm going to cross those people?
The Lakers had 20 blocked shots in a recent win over the Pistons. It was the most blocks in a game in 20 years.
JaVale McGee, who had six of those blocks, later Tweeted that he was drug tested after the game.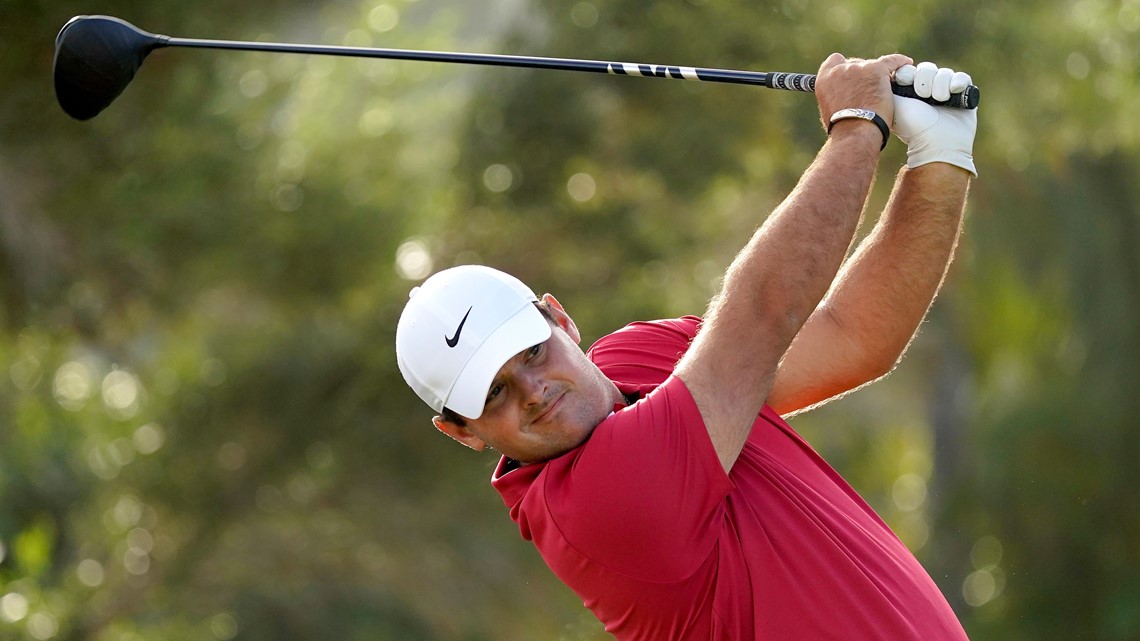 Golf analyst Brandel Chamblee received a cease-and-desist letter from the lawyer of PGA Tour player Patrick Reed after Chamblee repeatedly said Reed cheated during a tournament at the Hero World Challenge in the Bahamas in December.
Reed was assessed a two-shot penalty for improving his line while taking two practice swings from a waste bunker in the third round.
Chamblee said at the time "to defend what Patrick Reed did is defending cheating. It's defending breaking the rules."
Spectators have heckled Reed in recent tournaments, including an incident at the Presidents Cup.
If Chamblee heeds the warnings of attorney Peter Ginsburg, he would have to stop calling him a "cheater" but could always go back to calling him by one nickname that has followed him on Tour: Table for One.
I picked every NFL game correctly last week. Take my word for it.
Have a weekend.