BEREA, Ohio — Callie Brownson hasn't even been in Cleveland for a full month.
But the Cleveland Browns' new chief of staff is hardly a stranger when it comes to her new employer's legacy.
"This is a historic franchise," Callie Brownson told "Voice of the Browns" and 3News sports anchor Jim Donovan in a one-on-one interview Tuesday at team headquarters. "The amount of tradition that is in this building is unbelievable, and it's one thing that we're really trying to shed the light on: The people who have walked this walk before our players have."
Before even taking part in a single game, Brownson is already making Browns history: When she was hired to be head coach Kevin Stefanski's chief of staff last month, she became the first woman ever to be hired as a full-time head coach for the club. It's part of a trend of increased gender equality the NFL as a whole appears to be getting on board with, especially after 49ers offensive analyst Katie Sowers became the first female to coach in a Super Bowl only two weeks ago.
Brownson, a former player for the D.C. Divas of the Women's Football Alliance, says she wasn't surprised when she encountered skepticism coaching men (in high school) for the first time years ago. However, those doubts were quickly put to rest.
"I was with the DBs, and I was putting my hands on them showing them how to jam, and right of the bat they were like, 'Whoa, what a second!" she remembered. "It's very easy to gain the trust of your fellow players and your fellow coaches if you're somebody who can help the team win...It's very easy to gain their respect."
Following a stint as an intern with the New York Jets, Brownson's first major full-time coaching job came handling offensive quality control at Dartmouth out of the Ivy League. That helped land her a second internship with the Buffalo Bills this past season; coincidentally, that franchise made history in 2016 with the hiring of Kathryn Smith, the first full-time female coach in NFL history.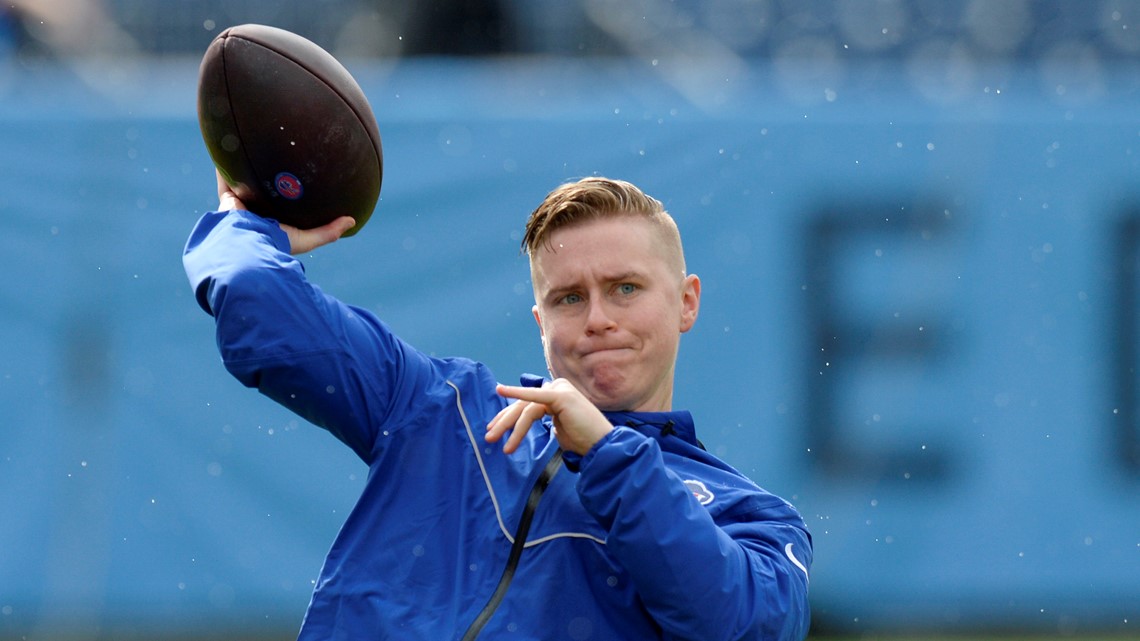 "It's an awesome thing to see," Brownson said of the increased female presence in football. "I'm going to come in contact with hundreds of people in my time here...I'm going to leave a good impression on them, and in a couple of years when they go to another organization, they're going to be able to say, 'We had a female as a part of our organization. It was a really good thing.' That's going to be this branch effect that happens."
Brownson says a woman will "absolutely" be an NFL head coach one day, but could it be her?
"I'm not one to call my shot," she joked. "I just hope that it's somebody, and I know that it will happen. Whoever it is will be very qualified and ready to roll, and I think everybody should be ready for that."
Watch the full interview with Brownson in the player above; you can also watch Jimmy and Dave "Dino" DeNatale recap the conversation below in the latest edition of "Donovan & Dino":