CLEVELAND — The 2019 regular season did not start how the Cleveland Browns expected, as at 2-6 at the midway point of the schedule, they were four games behind the front-running Baltimore Ravens in the AFC North Division standings.
The Browns recovered enough to win two straight games, but the second of those victories was costly, as star defensive end Myles Garrett was suspended indefinitely, and unless a successful appeal reduces the ban, he will miss the remainder of the season for his actions in a brawl against Pittsburgh Steelers quarterback Mason Rudolph in last Thursday's 21-7 Cleveland victory.
Although the Browns more than likely will have to play the rest of the season without Garrett, there is plenty of reason to be optimistic that the team can finish the season strong and remain in the hunt for a postseason berth.
Here are three reasons why Browns fans should still have hope for 2019.
Other than a strong defense, nothing helps keeps opposing offenses at bay more than a strong rushing attack, and the Browns certainly have that with the combination of second-year star Nick Chubb and Pro Bowl-caliber talent Kareem Hunt in the backfield.
Since Hunt was reinstated from an eight-game suspension, he has rushed for 42 yards on just 10 carries with three first downs and caught 13 passes for 90 yards for five first downs and one 20-yard gain.
Chubb has rushed for 1,011 yards, six touchdowns and 37 first downs with eight 20-yard gains and three 40-yard bursts. Additionally, Chubb caught 27 passes out of the backfield for 166 yards with one 20-yard gain and eight first downs.
As a team, the Browns have rushed for 1,219 yards on 248 attempts, an average of 4.9 yards per carry with 10 rushing scores.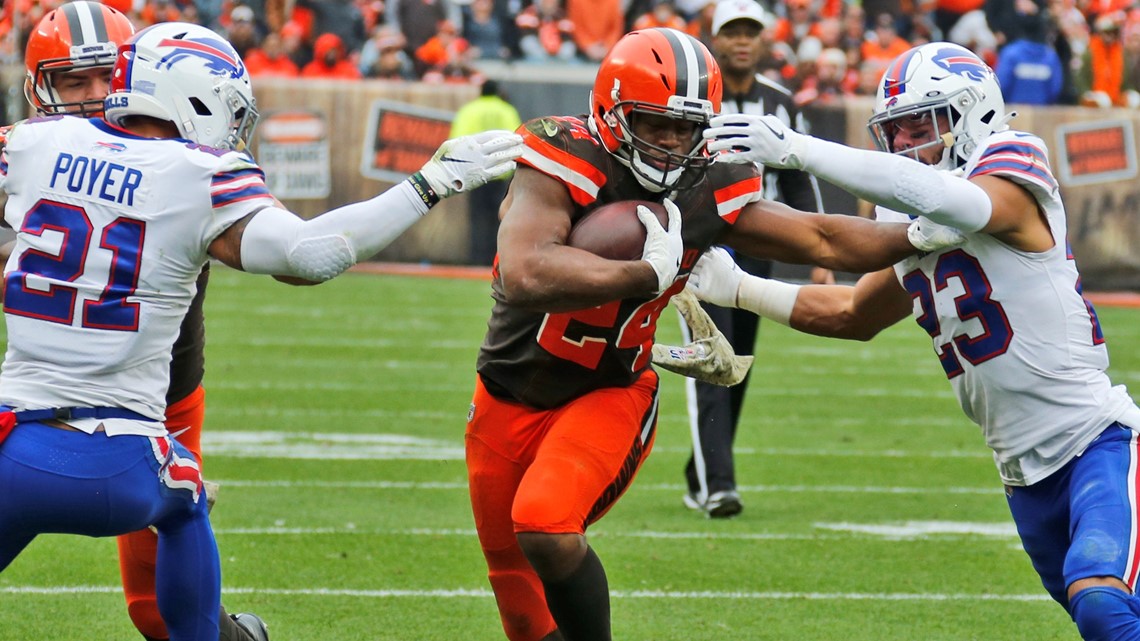 Fortunately for the Browns, after playing the NFL's most difficult schedule over the first half of the 2019 season, including facing both teams from last year's Super Bowl, the New England Patriots and Los Angeles Rams, their final eight games are significantly easier, at least on paper.
The Browns' second-half opponents have the second-worst combined winning percentage in the NFL, and the team is looking to put several marks in the win column over the stretch run.
The only team the Browns play over the second half of the season with an above .500 record is the Ravens. Also, they have two games against the winless Cincinnati Bengals over the final four weeks of the year.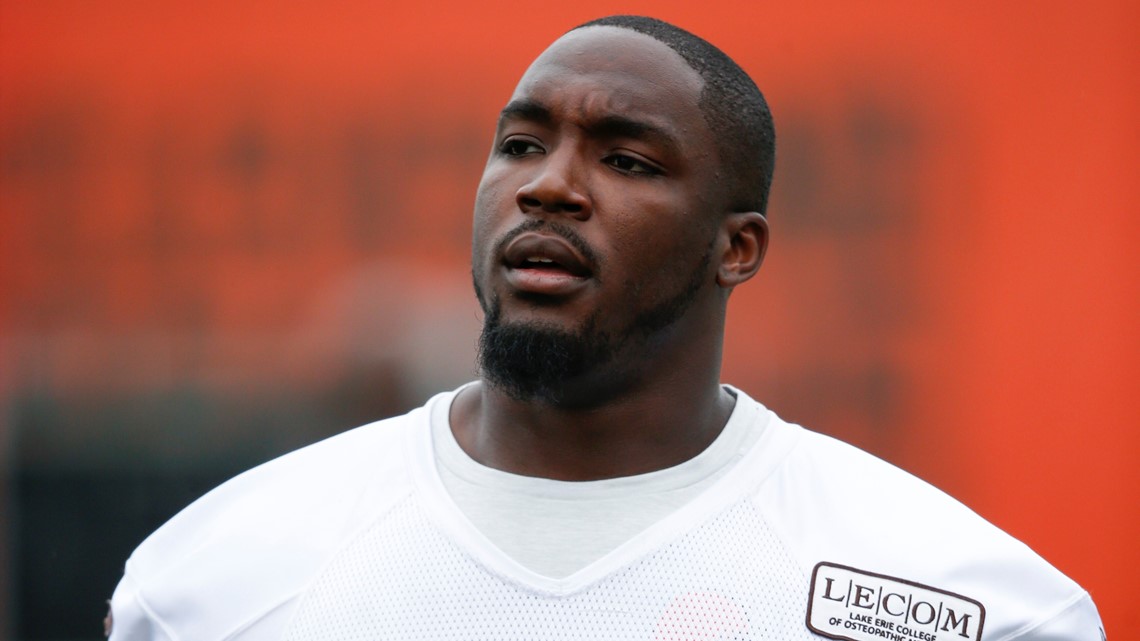 Sixth-year defensive end Chris Smith stands to see a substantial increase in playing time on defense after playing in a mainly special teams capacity in eight games this season.
In 61 career games with the Jacksonville Jaguars, Bengals and Browns, Smith has registered 68 total tackles, including 47 solo stops and 21 assists, with 8.5 sacks, six passes defended and three forced fumbles.
"I think Chris is ready to step up and step his role up some and have more production for us," Kitchens said. "He needs to continue to put his best foot forward and get more and more production. He will get more and more opportunities.
"Chris' effort is very good. His attention to detail needs to be better. His assignments need to be better. I think sometimes, you do not find out about guys until they are thrust into action with a more prominent role, and we will find out."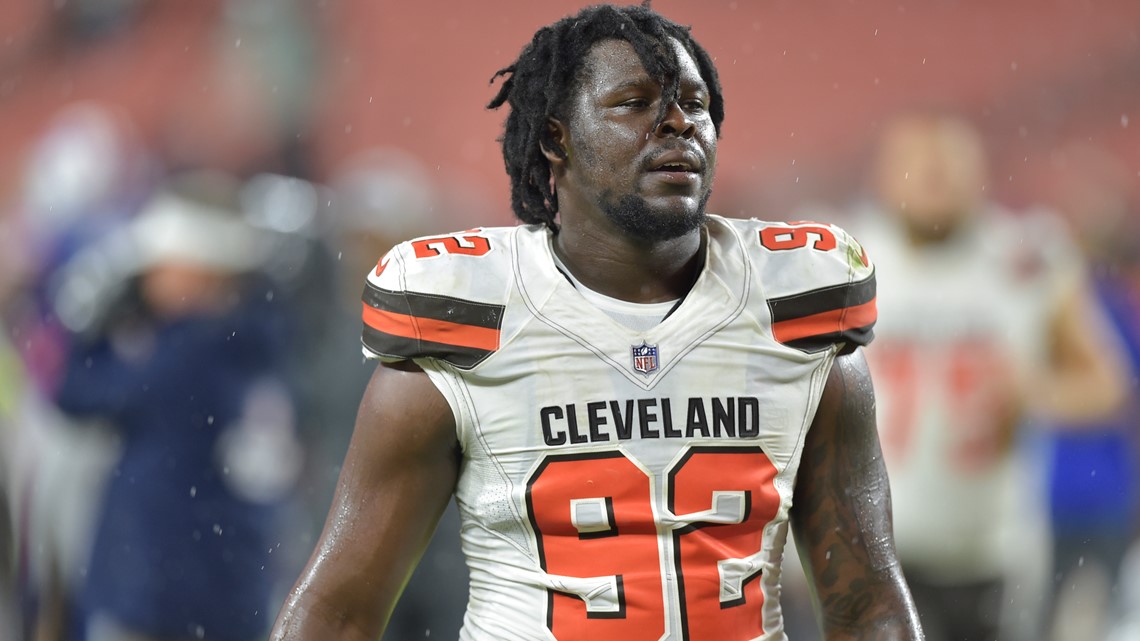 Along with Smith, second-year lineman Chad Thomas could see more time at defensive end, as he started the last two games in place of Olivier Vernon.
After playing in just four games during his rookie season in 2018, Thomas has appeared in all 10 games for the Browns this year, where he has registered 13 total tackles, including eight solo stops and five assists with three sacks and one pass defended.
"Chad's reps have picked up since Olivier has been out," Kitchens said. "They have continued to go up. We just need him to continue doing his job and do it well. Like I said, everyone needs to do their job and just better with a sense of urgency and a sense of detail, and we will be okay."