CLEVELAND -- The Cleveland Browns entered Sunday's game against the Los Angeles Chargers undefeated at FirstEnergy Stadium through the first three home contests of the 2018 regular season, but it proved to be a much different story this time around.
With struggles in all three phases of the game, the Browns suffered a 38-14 loss to the Chargers and dipped below the .500 mark on the season.
"I think we didn't come out with enough energy," Browns defensive back T.J. Carrie said. "We didn't have enough energy or enough focus, and defensively, we have to be a lot more effective in those types of situations. A lot of those type of plays, we had had a feeling that they were going to happen, and we have to go out there and make plays. There's not much you can say about making plays in this league, because that is what it is about.
"When the balls came our way, we didn't make the plays we needed to. If you take away those deep balls, it changes the mentality of the game, and that is something that as a whole, it takes everyone, as a defensive unit, to stop those type of plays. Whether you're rushing or in coverage, we need to work together, and that wasn't something that we did effectively."
PHOTOS: Cleveland Browns face Los Angeles Chargers at FirstEnergy Stadium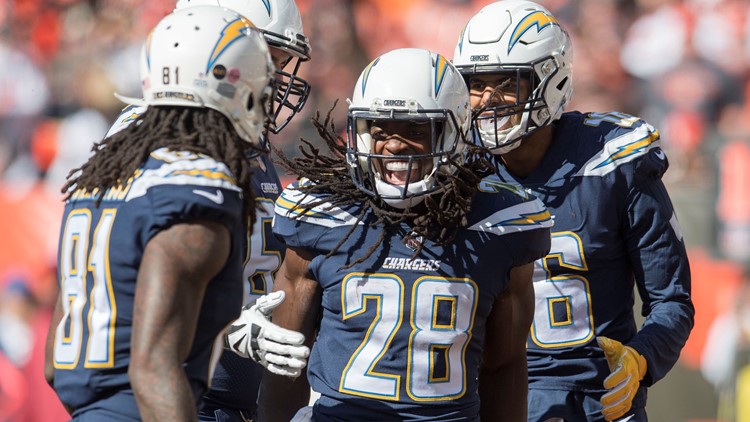 After forcing a Browns punt, the Chargers needed just two plays to travel 89 yards for a touchdown that staked them out to a 14-3 lead.
On the first play from scrimmage, quarterback Philip Rivers took a snap and fired a pass deep down the middle of the field to wide receiver Tyrell Williams, who got behind a pair of Browns defenders in the secondary. Rivers' pass to Williams moved the ball from the Los Angeles 11-yard line to the Cleveland 45.
Then, Rivers went back to Williams, who despite being in the middle of triple coverage, wrestled the ball away from Browns defensive back Damarious Randall in the end zone and was credited with a 45-yard touchdown reception.
"Damarious is a very savvy guy," Carrie said. "Those type of plays tend to go his way. He is going to make a lot more plays throughout this year like the ones he already has made. It is something that he will probably look at it, dissect it, and then, move on."
Defensive lineman Larry Ogunjobi added, "You still have to finish the play because if you do finish the play and they do not score, then those are points off the board. If you wait on the ref to make a call for you and they end up completing the ball and they score, well, that is it. They kept points on the board. It was an obvious call to a lot of people, but they missed it. It was just one of those things."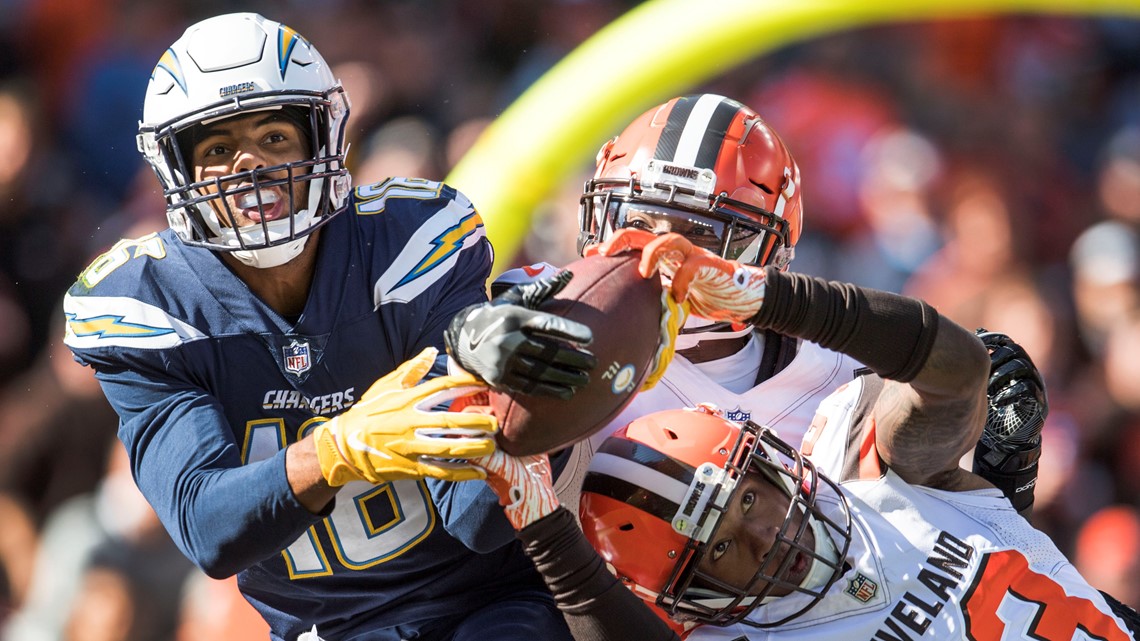 The key for the Browns moving forward is making the most of their opportunities on the practice field and honing their skills ahead of next Sunday's game against the Tampa Bay Buccaneers at Raymond James Stadium in Florida.
"We are not trying to put more or less on this loss, but at the end of the day, it's one loss," Randall said.
"We are going to learn from it. Honestly, I'm glad it happened this early in the season. Every team is going to go through something like this, and it's the way you respond. That is going to really speak volumes about this team, and I'm looking forward to it."