CLEVELAND — Roster turnover in the National Football League is not just a possibility, but a certainty as teams go through their seasons.
The initial 53-man roster often undergoes a dozen or more changes as the season goes on, but even in a business where turnover is inevitable, there are shocking moves and the Cleveland Browns made one of those transactions when they released defensive end Chris Smith from his contract just three months after his girlfriend, Petara Cordero, was killed in a tragic highway accident.
"I would say more shocked/surprised in that essence of, 'Dang, man, he's gone,'" defensive back T.J. Carrie said.
"Those things are hard because you develop these relationships with these guys, with teammates and you just hate to see them go and you hate to see how the business is where they're constantly bringing guys in or constantly letting guys go."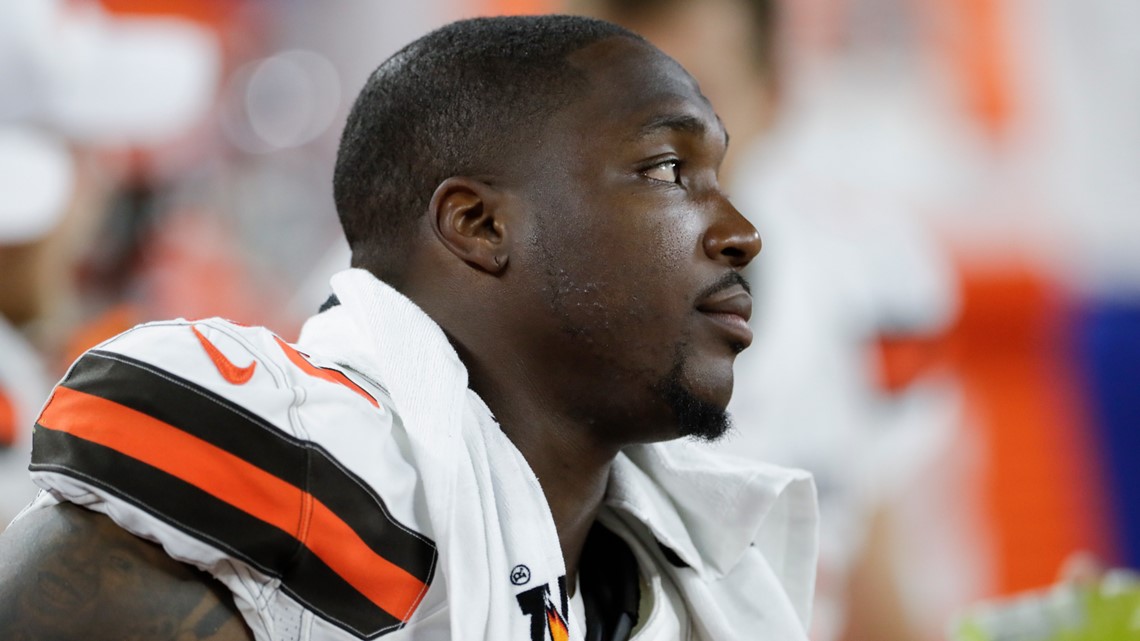 After the death of his girlfriend, who just four weeks prior to her passing gave birth to the couple's daughter, Smith returned to play in nine games, where he registered one defensive tackle and a pass defended before the Browns released him Tuesday.
Over parts of two seasons with the Browns, the six-year NFL veteran registered 22 total tackles, including 14 solo stops, eight assists, one sack, three passes defended and a forced fumble.
"I would definitely say that when you're around and you're in an environment that's more high energy and you have some distractions to keep your mind off of what's actually going on, it definitely helps," Carrie said.
"When you're kinda more isolated in those type of situations, I definitely think it gives you more time to think about the process of what happened and what's going on. So we definitely wanted to try to get him in here as much as possible, laugh, joke, have fun, talk about work."
Running back Nick Chubb added, "Anytime you see anybody go, it's tough. I love Chris, the team loves him. We all love him. It's a tough situation."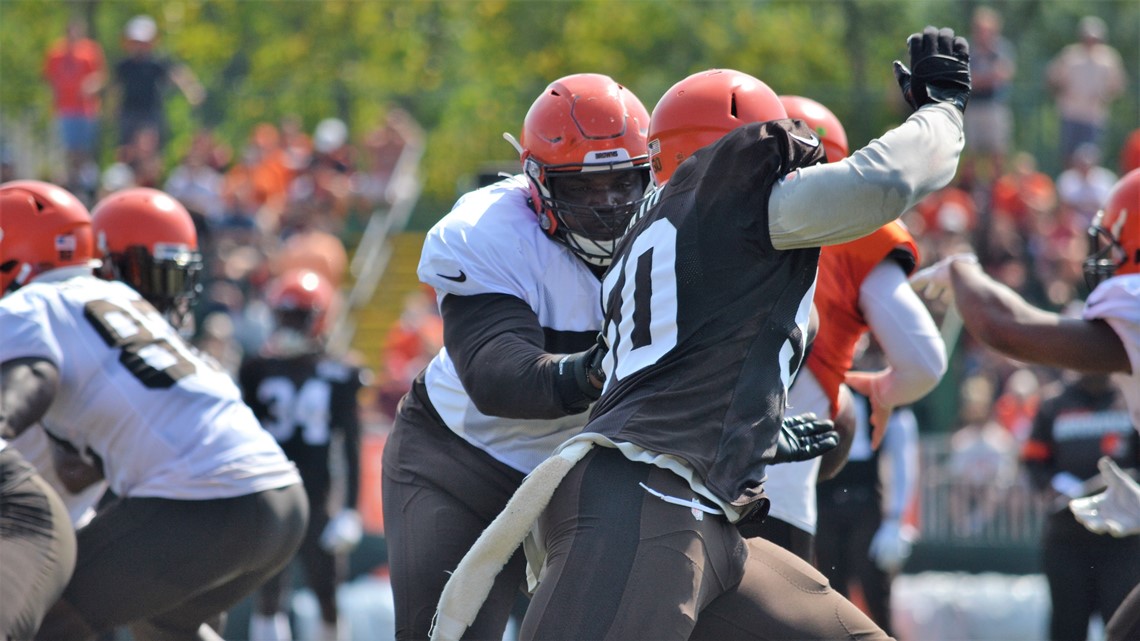 Regardless of the business aspect of the decision, Carrie found it especially hard to see Smith go, given what the defensive end went through off the field, only to return to the team and serve as a game captain in a 23-3 win over the New York Jets in a Week 2 "Monday Night Football" matchup.
"The biggest difference with him is what he's had to battle with and how all of us have tried to consistently support him through the struggle of what he's had to go through," Carrie said.
"Definitely, it hits a lot closer to home to see him go, and we definitely want to continue to keep in contact with him through this process and make sure his head's okay. It's a lot to take in, it's a lot that he's going through and him not being with us no more is definitely another blow.
"I was kinda shocked, and then, coming in today and not seeing his face definitely puts more realism to the fact that he's not here. So, definitely want to reach out to him and make sure he's okay and see how everything's going."