CLEVELAND — The offseason trade with the New York Giants that netted the Cleveland Browns Pro Bowl wide receiver Odell Beckham Jr. was supposed to make the offense unstoppable and help break the NFL's longest active playoff drought, which stands at 16 years and counting.
However, the Browns have had their struggles getting the ball to Beckham Jr., as he has averaged less than five catches per game over his first eight outings in a Cleveland uniform.
"When you have a great player like him, and we have a number of those guys skill-wise, we are always looking for ways to involve him in the offense," Browns offensive coordinator Todd Monken said. "Sometimes, it presents itself, and sometimes, it does not.
"Obviously, we go through this every week -- there is only one ball. That is the way it is. When you give it to Nick (Chubb), it is not going to one of those guys, and Kareem (Hunt) adds to that. The bottom line is that frustration comes from losing and not scoring points in the red zone."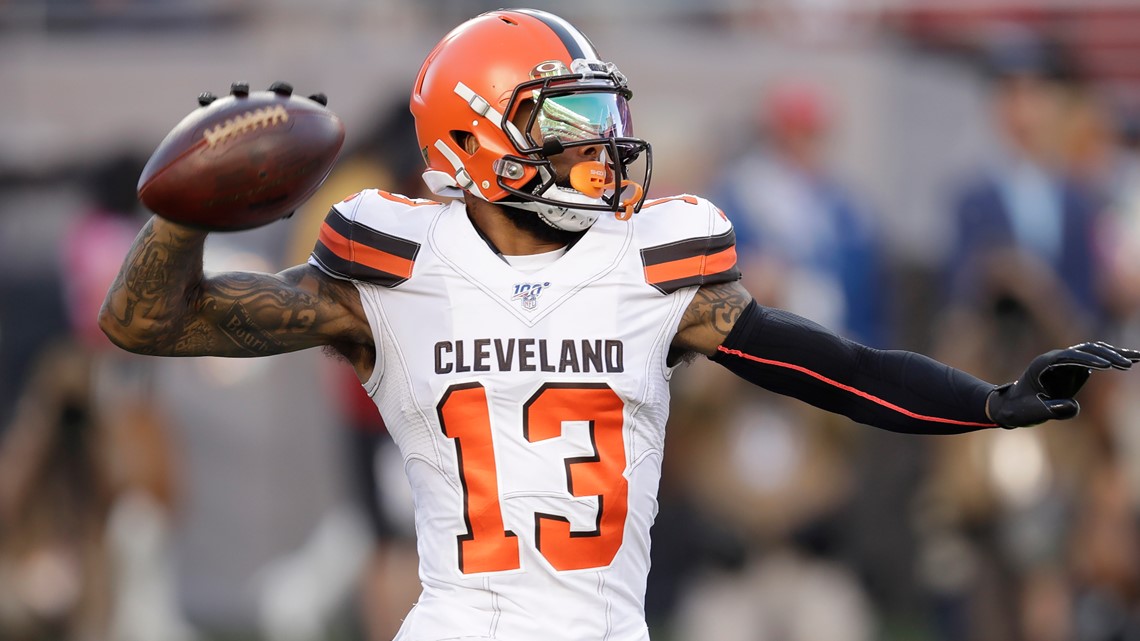 In the red zone, Beckham Jr. has been targeted with only five throws, and only once has it resulted in a completion.
Currently, Beckham Jr. ranks 105th in red zone targets through the first half of the season, behind fellow Browns wide receiver Jarvis Landry (15th with 11 targets), and just one ahead of receiver Antonio Callaway, Chubb and tight end Demetrius Harris.
"Some of it is what they are doing and some of it is obviously what we are doing," Monken said. "I am talking about collectively, schematically. It is not like we are purposely looking one way or we are looking away from somebody.
"Obviously, when you have that few of targets to somebody like that, then you've got to take a look at it and say, 'How do we get our playmakers the ball?' That is at every part of the field. That is really not just there, but obviously, with our struggles there, we have looked at that and we will continue to look at it as we move forward."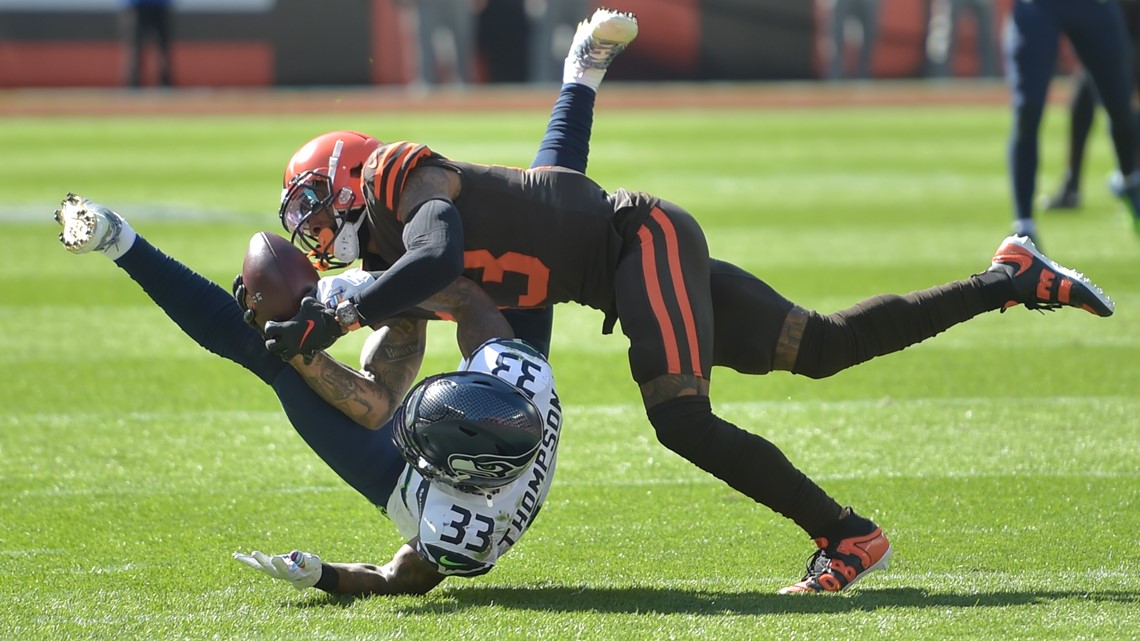 Through his first eight games with the Browns, Beckham Jr. has been on the receiving end of a team-high 39 catches for 575 yards, an average of 14.7 yards per reception, but just one touchdown in the passing game.
In addition to the passes, the Browns have looked to involve Beckham Jr. in other ways, as he has had three carries for 10 yards and even tried his hand at a punt return.
However, Monken believes the Browns have the right quarterback, Baker Mayfield, to get the ball to Beckham Jr. and help him be the playmaker the front office traded for during the offseason.
"I think he is a very confident young man," Monken said of Mayfield. "I do not think there is anything from that end. There is a frustration, sure there is, from all of us. 'How do we do it better?' That is what we are paid to do.
"Starting with us, 'How do we do it better each week? How do we get our guys to do it better?' That is what everybody tries to do in the league. That is what every staff is paid to do. Every team has talent, so that is the main goal is 'How do we get all of our guys on the same page to do it better?"