CLEVELAND — Pro Bowl wide receiver Odell Beckham Jr. has been criticized for his on-the-field issue with veteran cornerback Josh Norman as well as taking out frustration on a kicking net and was labeled a bad teammate and "pain in the a&%" through sources reported by members of the New York media.
But when the opportunity came around to add a talented player like Beckham Jr., general manager John Dorsey embraced the chance to bring in someone who had a competitive spirit about him, and he has not disappointed in four games with the Cleveland Browns.
"If you want to know what kind of character and what kind of player Odell is -- everybody knows that he has a tremendous skill set and is very dynamic -- but if you want to know what kind of football player he is, put on the tape of Jarvis' runs, of Ricky's (Seals-Jones) run of him blocking and with Nick's runs and watch where he is when they finally get tackled.
"That will tell you everything you need to know about Odell Beckham."
Another indication of the kind of teammate Beckham Jr. has been was the reaction to Baltimore Ravens cornerback Marlon Humphrey pinning him to the ground by the collar of his jersey.
On first-and-20 from the Baltimore 48-yard line with just over three minutes remaining in the third quarter, quarterback Baker Mayfield completed a 19-yard pass to running back Dontrell Hilliard, but as the ball carrier headed up the field, a melee ensued between several Browns and Ravens players.
The most egregious part of the incident occurred when Beckham Jr. appeared throw a punch and Humphrey wrestled him down to the field, but the Ravens defender was far from finished. With Beckham Jr. flat against the ground, Humphrey appeared to choke him for several seconds.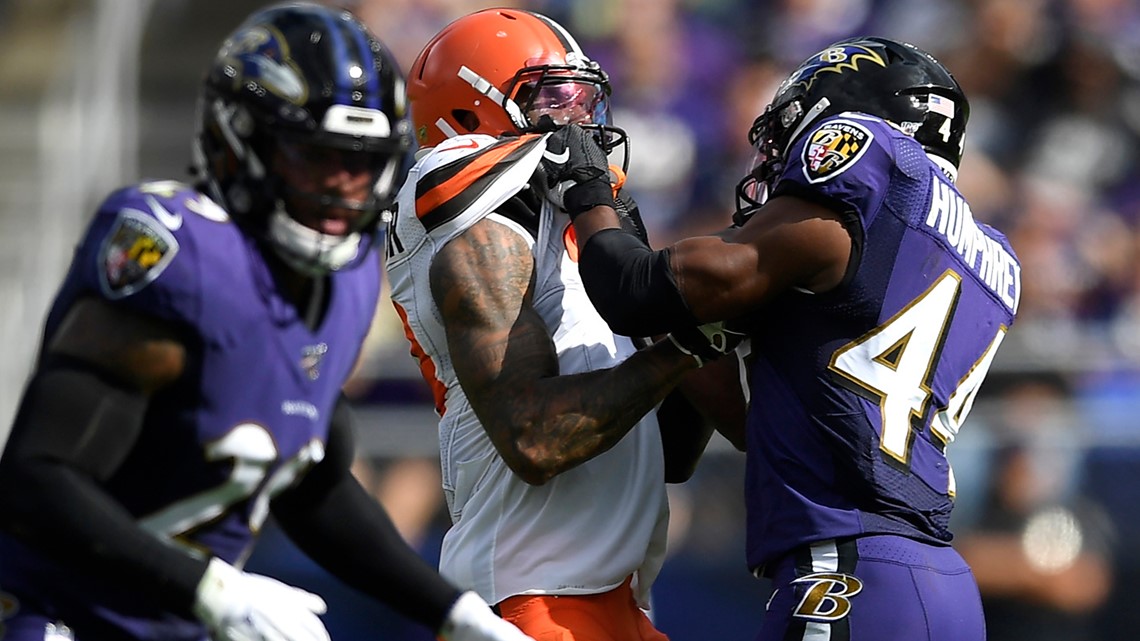 Center JC Tretter did not hesitate to jump into the fray and helped receiver Jarvis Landry forcibly remove the cornerback from his wide receiver. Then, after throwing Humphrey to the ground unceremoniously, Tretter had several shoving matches with Ravens players, including linebackers Pernell McPhee and Kenny Young, which drew offsetting unsportsmanlike conduct penalties.
Late in the week, Tretter was fined nearly $14,000 for his actions, and that was a penalty Beckham Jr. volunteered to handle.
"I would not change anything I did," Tretter said. "Seeing a teammate pinned down like that, I am not just going to stand there and let that go on. I went over and pulled the guy off Odell, and then, obviously the scrum happened. That is part of football where that 15-yard penalty is just kind of the ending of it."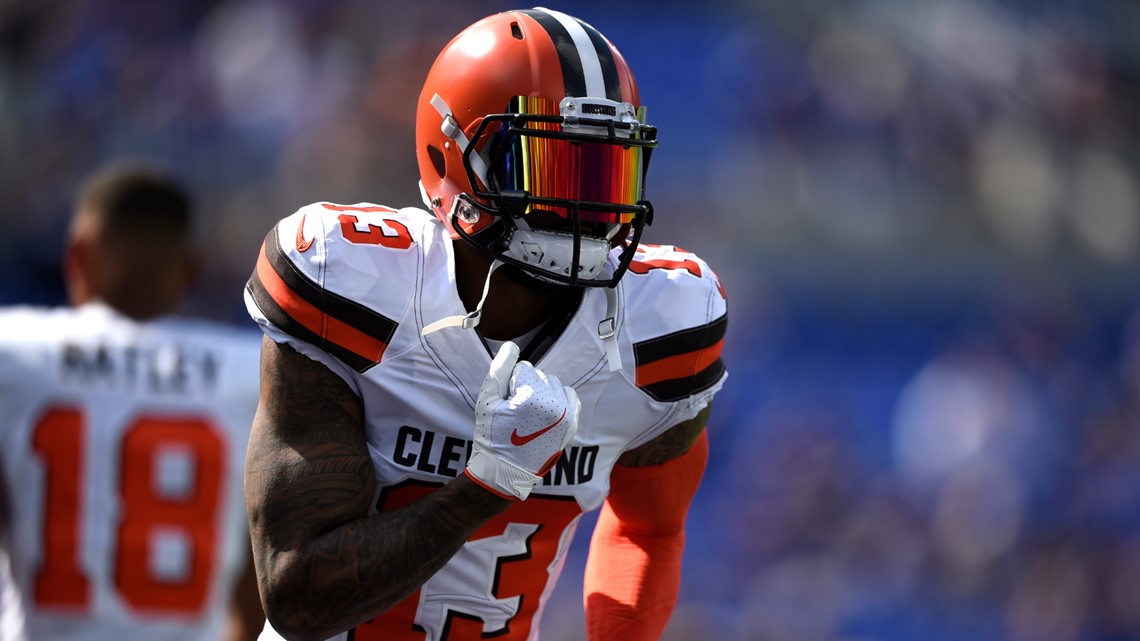 Since joining the Browns, Beckham Jr. has been on the receiving end of 21 passes for 308 yards and one touchdown with four 20-yard gains, one 40-yard burst, an 89-yard touchdown in a 20-point win over the New York Jets at his old home park, MetLife Stadium, and 11 first downs.
And to a man, the players and coaches have praised Beckham Jr. for his work ethic and desire to win.
"Odell has been great," offensive coordinator Todd Monken said. "He works hard, pays attention to the details, wants to be included in the offense, and yet, wants to be a good teammate. That is hard for skill guys. I have coached skill guys my whole life. The way they get a chance to showcase their ability is to touch the ball, so I get it.
"He has been a tremendous teammate. He has worked awfully hard, and he obviously loves football, just like all skill guys do. He is a leader in his own way by the way he works and the way he goes about his business."