CLEVELAND — The National Football League was swift in handing out their punishments for the altercation involving Cleveland Browns defensive end Myles Garrett and Pittsburgh Steelers quarterback Mason Rudolph at FirstEnergy Stadium last Thursday night.
Less than 12 hours after the brawl marred a 21-7 Browns victory, Garrett drew an indefinite suspension, while Cleveland defensive tackle Larry Ogunjobi drew a one-game ban and Steelers lineman Maurkice Pouncey was docked three games, but Rudolph was said to be subject only to a fine.
"Very surprised," Browns defensive tackle Sheldon Richardson said. "Very surprised. It's on camera what he's doing. There's no hiding it no matter what he says in the media. It is what it is."
Richardson felt Rudolph deserved some kind of censure for his role in both initiating and escalating the situation.
"Make it sound like you just can't be a quarterback and do as you please in this league," Richardson said.
"Have some type of consequences for your actions as well. I don't blame Pouncey for protecting his quarterback. I'd go overboard for my guys, too, so nobody's knocking him for that. That's what football is. No matter how you try to hide it, it's still going to be football."
The incident boiled over when Garrett brought Rudolph to the ground well after a third-down play with eight seconds remaining in the game.
After the hit, Rudolph appeared to rip off Garrett's helmet after delivering a couple of kicks below the belt of the Pro Bowl defensive end. Garrett responded by ripping off Rudolph's helmet with several powerful tugs, and later, swinging it at and connecting to the quarterback's head when the signal-caller pursued the matter further.
After Garrett ended up on the ground after getting tangled up with Steelers offensive lineman David DeCastro, Pouncey tried to protect his quarterback and delivered several kicks to the helmet and multiple punches to the Browns' Pro Bowl defensive end.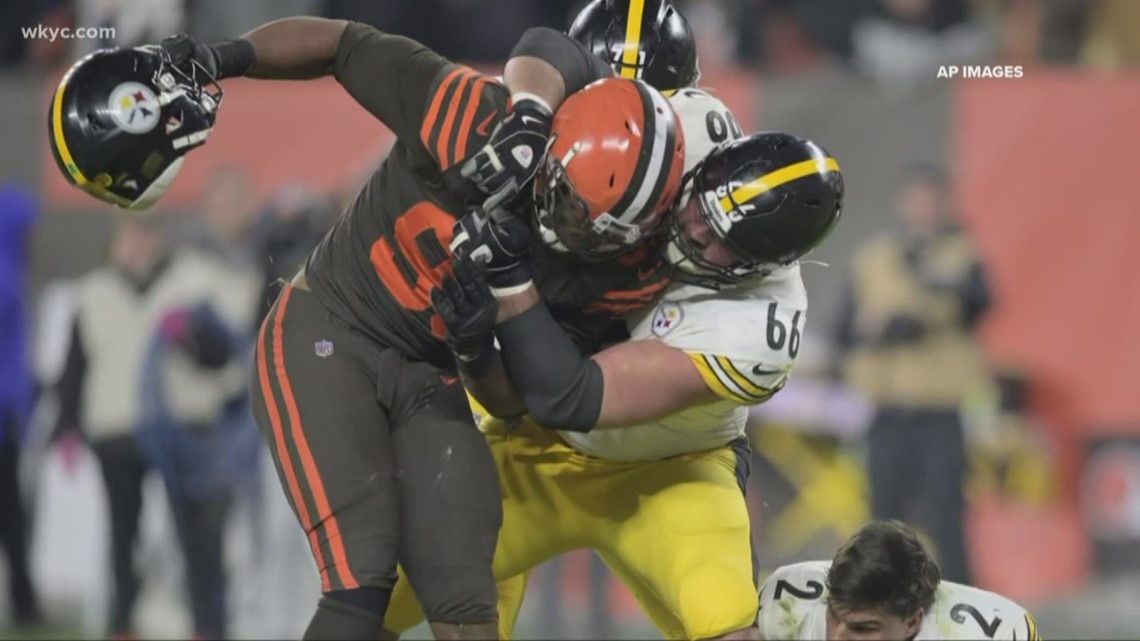 It was then that Ogunjobi escalated further the already volatile situation by pushing Rudolph from behind and to the ground, at which time, players left both benches and a scrum ensued in the end zone that took several minutes to get under control.
"You can't antagonize a fight, and then, claim bully after getting what's coming to you," Richardson said. "Of course, Myles overreacted. It's just that simple. Myles was making a tough play. He was making an aggressive play. I heard somebody call it a late hit. I mean he took a step and we're trying to beat the Pittsburgh Steelers.
"They don't know what that means in Cleveland. I'm sorry, they're used to being the winners and bullies of the other team and that's true. Their organization has been dominating us like that, but once a guy is playing hard for four quarters, you see me running and chasing the play down and we're winning by two touchdowns, but you ain't saying, 'Why am I playing this hard still?'"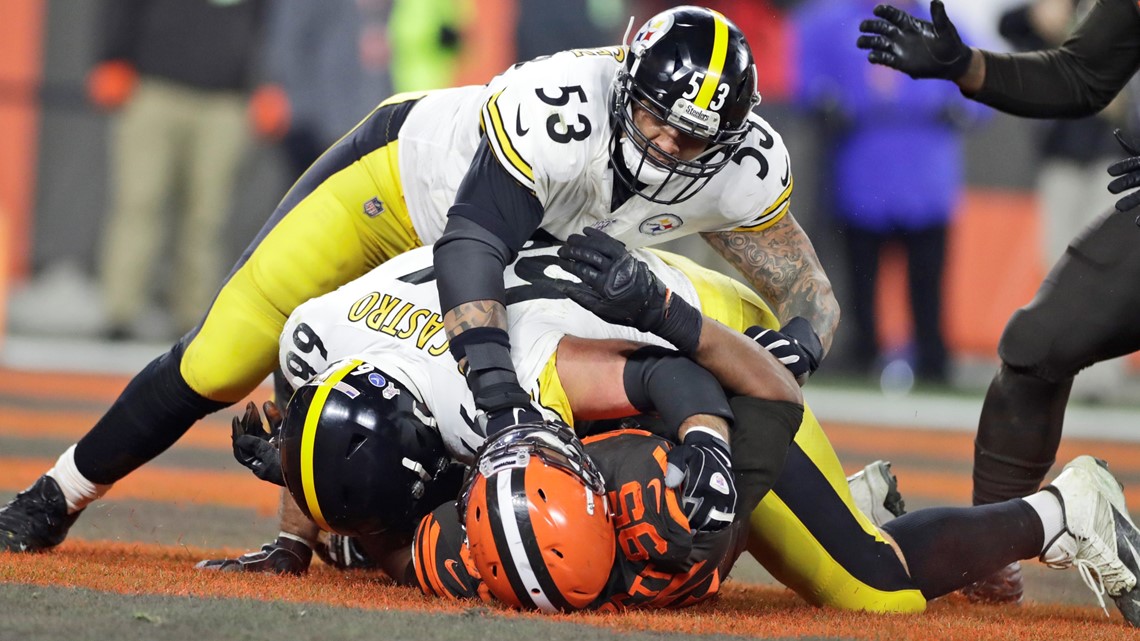 Although Richardson feels Garrett was "defending himself" because "a guy's scratching at" his face, he acknowledged that the situation went too far.
"The helmet was overboard," Richardson said. "Let's get that clear. It's overboard, it was, but defending himself, I don't blame him for defending himself at all.
"He's always got a smile on his face. He's confident in himself. It's not easy to push his buttons. It's very hard to get underneath his skin. For him to go like that, something had to be happening, going on for him to overreact like that."