CLEVELAND -- HBO released the second trailer for the Cleveland Browns' upcoming appearance on "Hard Knocks," and this time, it focused on the fans.
The 30-second "Die-Hard Fans" trailer talked about what makes people cheer for the Browns despite their on-the-field struggles and regular turnover, both in the front office and on the coaching staff.
"This is our renaissance," one male fan said. "Go Browns D-A-W-G!"
Another fan added, "I'm a Browns fan for life because it represents my city."
With their New Year's Eve loss to the Pittsburgh Steelers, the Browns went winless in a 16-game season for the first time in franchise history, and their 17th consecutive loss overall dropped the organization to a league-worst 1-31 since the opening game of 2016.
The Browns have not won on a Sunday afternoon since December 13, 2015. The 33 straight Sunday losses are an NFL record, and their 4-49 mark in the last 53 outings is the worst in the league in that four-year span.
Additionally, this season, the Browns set the record for the worst 28-game stretch in NFL history, as they "bested" the previous mark of 2-26 set by the expansion Tampa Bay Buccaneers during the 1976-1977 seasons with a 1-27 mark that got four losses worse after Week 13.
"I have two loves in my life, and it's my daughter and Cleveland Browns football," one female fan said.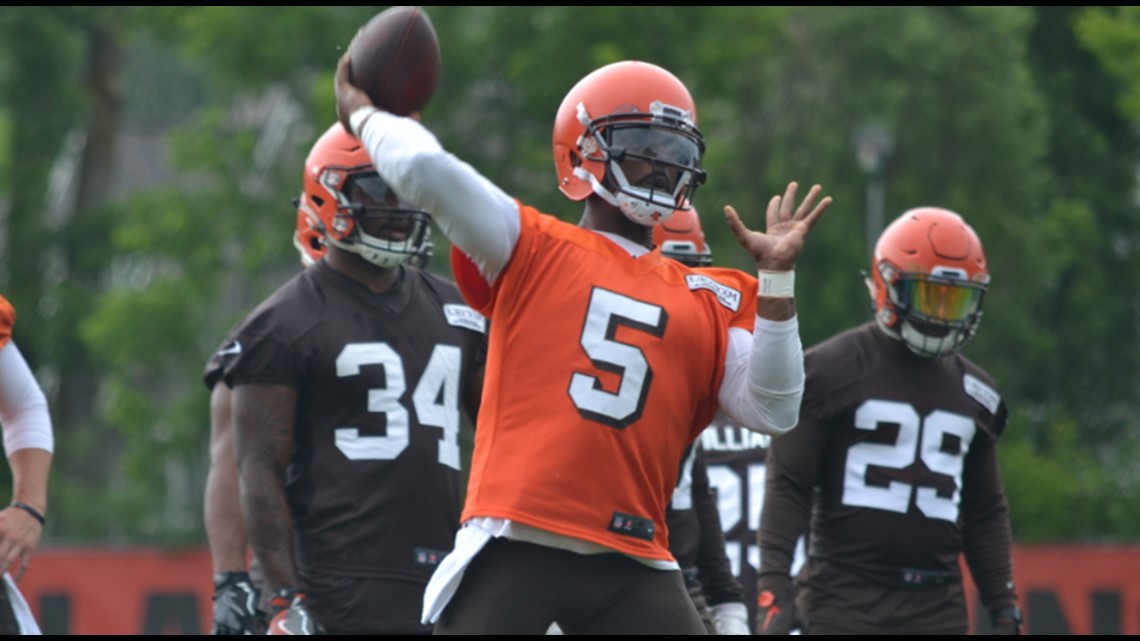 In five seasons under Dee and Jimmy Haslam's majority ownership, the Browns have posted an NFL-worst 15-65 record. Factoring in the remaining games of the 2012 season after the sale was approved at an NFL Owners Meeting in Chicago, the Browns have gone 19-70.
Also, with the Buffalo Bills clinching a wildcard berth in the AFC last December, the Browns have the longest-standing playoff drought in the NFL.
"Out in the winter, you're unable to go to work because you cried because you're happy or you cried because you're sad," another female fan said.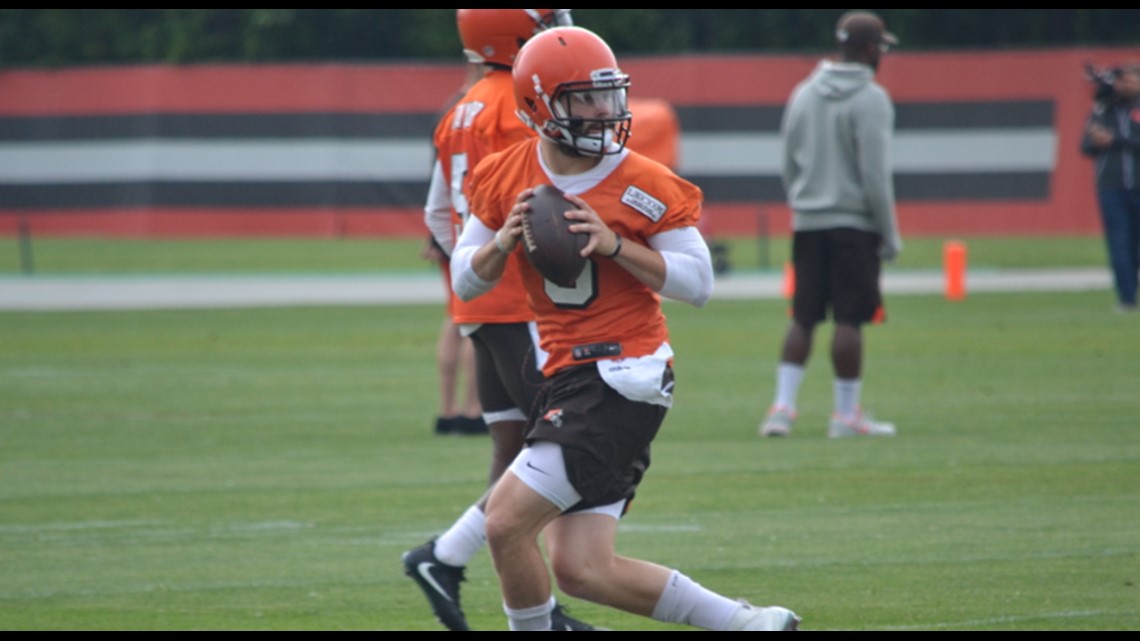 Since going 0-16, the Browns have signed or acquired more than a dozen NFL veterans and selected quarterback Baker Mayfield with the No. 1 overall pick in the 2018 NFL Draft.
At Oklahoma in 2017, the 6-foot-1, 215-pound Mayfield put together a Heisman Trophy-winning campaign where he completed 285 of his 404 throws (70.5 percent) for 4,627 yards and 43 touchdowns against six interceptions to cap off a four-year career that started at Texas Tech University.
During his three years at Oklahoma and one season with the Texas Tech Red Raiders, Mayfield, who was known for his fiery leadership and popularity among teammates, completed 1,026 of his 1,497 attempts (68.5 percent) for 14,607 yards and 131 touchdowns against 30 interceptions.
"It's a religion for us here," one male fan said.
Added another "Here we go, Brownies. Here we go. Woof, woof!"