On Friday, Ohio Governor Mike DeWine sat down for an interview with 3News' Russ Mitchell.
And he came prepared for a Northeast Ohio audience.
As he discussed the realities of businesses in Ohio reopening amid the coronavirus (COVID-19), DeWine stressed the need for people to practice physical distancing, among other safety measures. In order to demonstrate his point, the Ohio Governor shared a homemade Cleveland Browns face mask that his wife, Fran, made for him, which he modeled for the 3News cameras.
"We're all kind of having fun with different things," DeWine said as he showed off his mask. "Of course, this is the Browns -- but it is serious."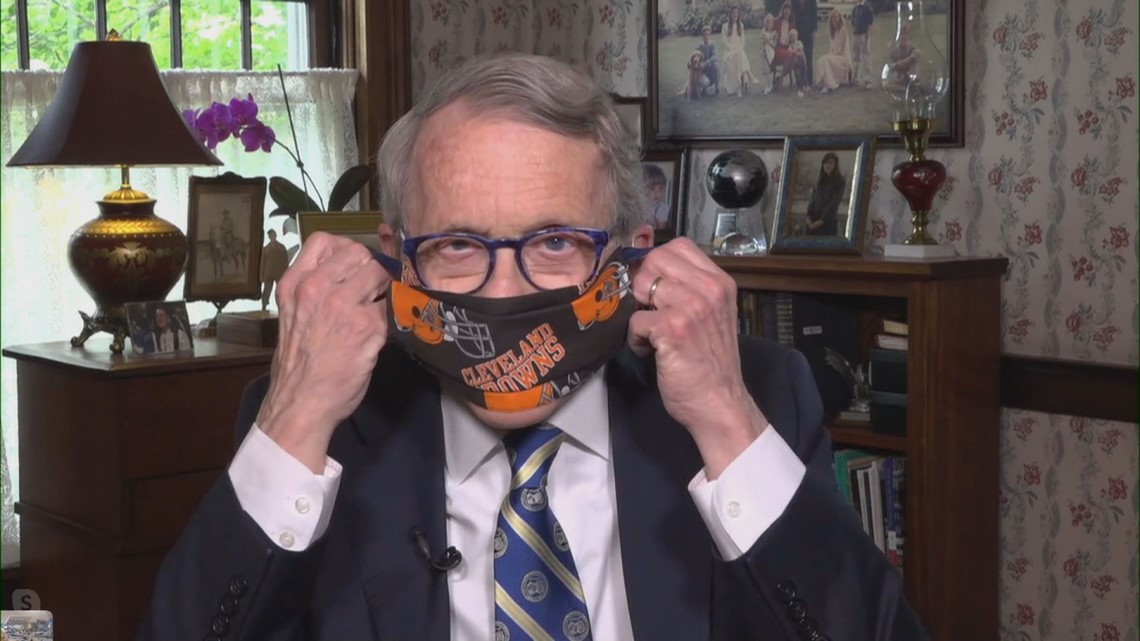 In addition to showing off his new his new face mask, DeWine discussed a number of topics with 3News, including the reopening of daycares, the future of schools in the state and the state of coronavirus testing. You can watch the entirety of Russ Mitchell's interview with DeWine in the video player below.