CLEVELAND — The Cleveland Browns' 27-19 victory over the Cincinnati Bengals in the first installment of "The Battle of Ohio" in 2019 at FirstEnergy Stadium in Cleveland Sunday was their fourth in the last five weeks, but even after the win, quarterback Baker Mayfield lamented a missed opportunity from the prior week's game.
Mayfield and the Browns had a chance to get to .500 and remain in better position in the playoff hunt with a victory over the Pittsburgh Steelers at Heinz Field in Pittsburgh last Sunday, but they squandered a 10-point lead in the final minutes of the second quarter and never recovered in the loss.
"We should be 5-0," Mayfield said. "The 4-1 'hot streak' -- we should be 5-0."
The Browns had seven days to stew over the loss to the Steelers, their 16th straight in Pittsburgh, and they took out that frustration against the Bengals in the second half.
After a slow start for the running game, the Browns (6-7) got things going on the ground with the two-pronged attack from Kareem Hunt and Nick Chubb and rode that momentum to the eight-point victory over the Bengals (1-12) in front of the home fans.
Mayfield completed 11 of his 24 attempts for 192 yards with no touchdowns and two interceptions, but while he struggled to move the ball through the air, the second-year signal-caller managed to rush for a touchdown in the first half in leading the Browns to their fourth straight home victory after starting the regular season with three straight losses in Cleveland.
"It is crucial," Browns coach Freddie Kitchens said. "That gets you back into things. You just have to win your home games and win a couple more on the road. Every year, that should be your goal, but we started 0-3. That is earlier in the year. Right now, we are trying to win the next one, and it just happens to be a road game."
Mayfield added, "It is great right now. I wish we could go back and fix the early stuff. It still gives us a chance, and that is the most important thing."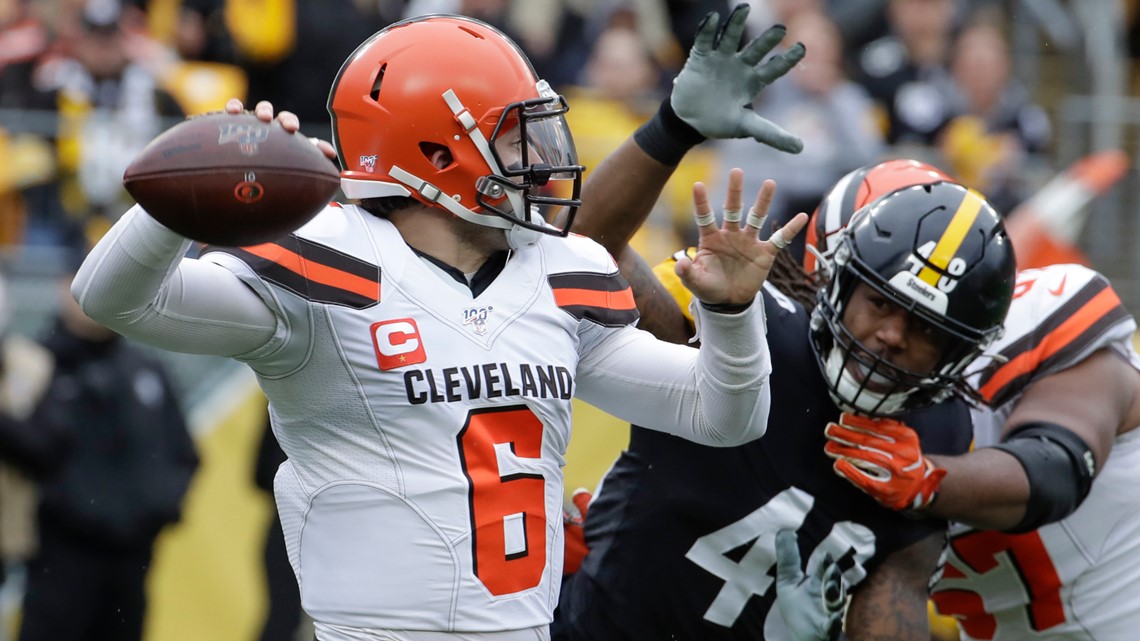 The Browns had to regroup quickly and prepare to face a Bengals team that beat the New York Jets for their first victory of the season in their previous outing. Following the win over the Bengals, the Browns will go on the road in two of the final three weeks, first at Arizona on December 15, and then, the return game in Cincinnati on December 29.
Those road trips bookend the home finale against the AFC North Division champion Baltimore Ravens, who have had more than two months to stew on the 15-point loss the Browns handed them in Baltimore in Week 4.
"It is tricky to balance the singular game focus, but also, the big picture," Mayfield said. "That takes a little bit of maturity, which I think we are realizing that we did it to ourselves to not have the chances this late in the season for playoff percentages, but keeping that big picture mindset, if we finish the way we need to and carry that momentum, kind of how we finished up last year and having the same guys and keeping stuff similar within the building, it can be important for us."