CLEVELAND — During the first two years of his first stint with the Cleveland Browns, Andrew Berry was a part of a front office that was focused on asset acquisition in the form of selections in the NFL Draft and rolling over cap space as they overhauled the roster.
Although the strategy worked in terms of acquiring picks, many of those selections are no longer on the roster and the team had a forgettable 1-31 stretch over the 2016 and 2017 seasons, something that Berry is looking to improve on in his tenure as general manager.
"We are not going to limit ourselves to one method of player acquisition," Berry said during his introductory press conference at Browns headquarters in Berea Wednesday. "If we can be targeted and strategic on the free agent market, we are going to be aggressive there.
"If there is anything that I want to be defined by, it is aggression. We want to aggressively acquire talent because that is the name of the game from an NFL front office perspective, and we are going to explore every avenue that enables us to do that."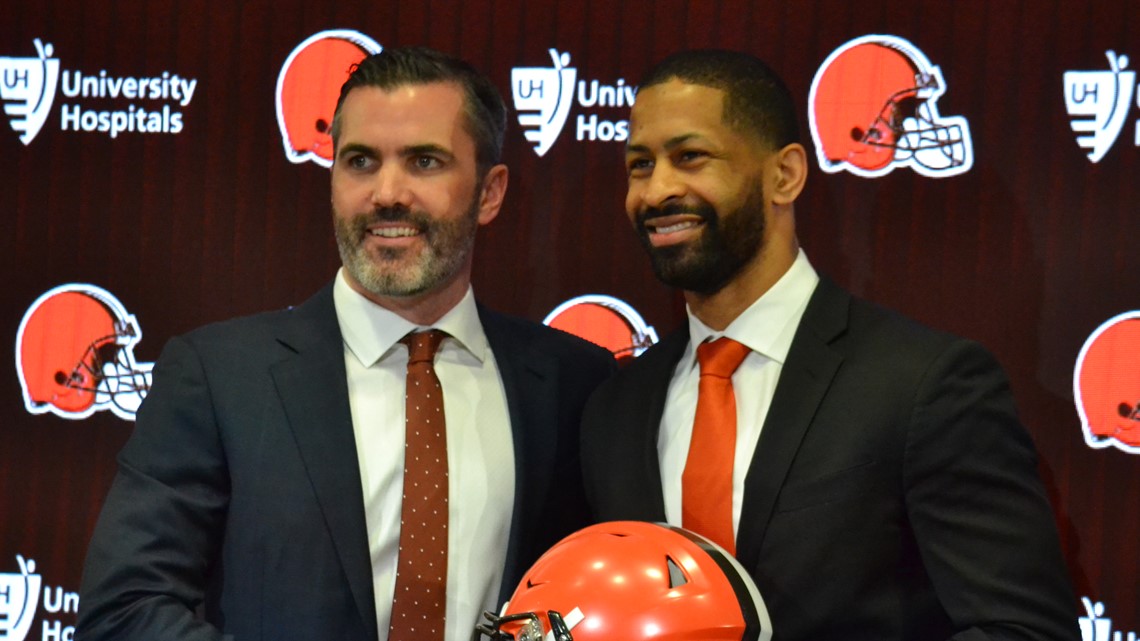 In Berry's first tenure with the team, the Browns set records for futility.
With their New Year's Eve loss to the Pittsburgh Steelers in 2017, the Browns went winless in a 16-game season for the first time in franchise history, and their 17th consecutive loss overall dropped the organization to a league-worst 1-31 since the opening game of 2016.
During that two-year stretch, the Browns lost an NFL record 33 straight Sunday games dating back to December 13, 2015, and their 4-49 mark in 53 outings was the worst in the league in that four-season span.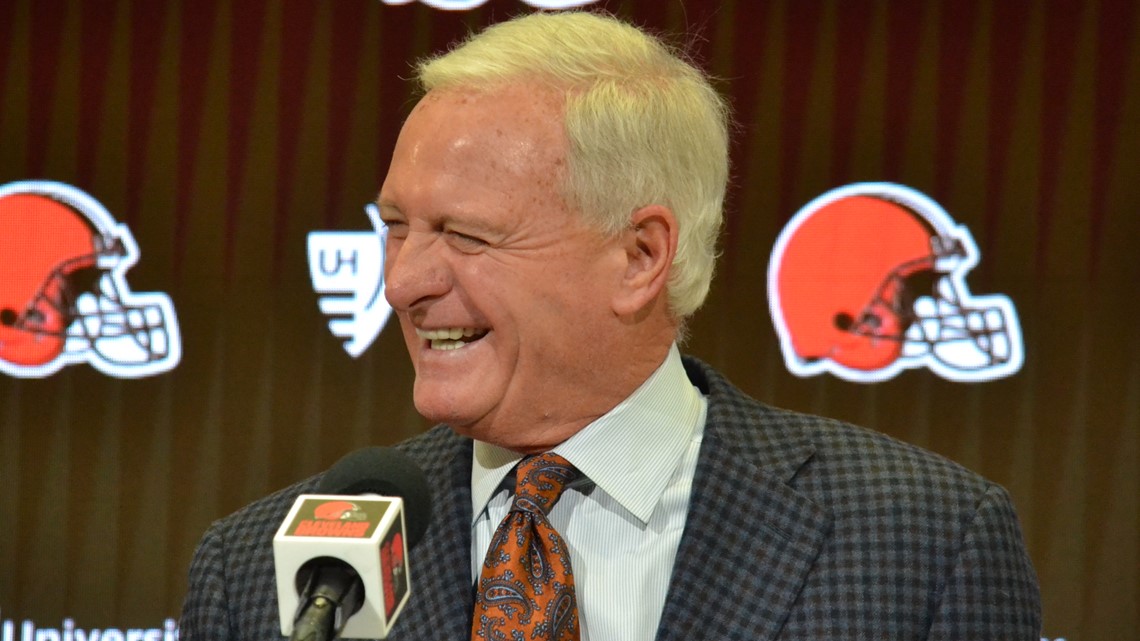 In seven full seasons under Haslam's majority ownership, the Browns have posted a 28-83-1 record. Factoring in the remaining games of the 2012 season after the sale was approved at an NFL Owners Meeting in Chicago, the Browns have gone 32-89-1.
"The one thing I can say is that the team and the organization is at a much different state than it was heading into that 2016 season, whether it was the foundation of the roster or the overall strategy," Berry said.
"There is no secret that the strategy at the time was to accumulate assets, whether it was cap space, picks and players, that would lead to a foundation of long-term success, but I can assure you that winning is at the forefront of everyone's minds in the organization."
Berry knows that a true culture change will be made on the field, not in quotes during a press conference, and he is looking forward to adding talent to an already star-studded roster through free agency and the 2020 NFL Draft, where the Browns hold the No. 10 overall pick.
"There are definitely a lot of young core pieces at key spots," Berry said. "We certainly have a very strong foundation upon which to build, but that does not mean that we do not have work to do and that does not mean that we are not going to add competition and talent really across every position."