CLEVELAND — While the Cleveland Browns have dominated the headlines in recent days, one fact from their 21-7 win over the Pittsburgh Steelers seems to be getting overlooked: that they won.
Although the brawl between the two teams in the closing seconds of the game resulted in a season-ending suspension for Myles Garrett and one-game suspension for Larry Ogunjobi (pending appeal), the Browns not only moved to 2-0 in their division but most importantly, kept their playoff hopes alive on Thursday. With six games remaining in the season, Cleveland's path to ending its 16-season postseason drought has begun to come into focus as the Browns find themselves riding a two-game winning streak.
While Cleveland no longer controls its own destiny, its playoff odds may actually be more favorable than one might imagine. With that in mind, let's take a look at the Browns' path to the playoffs following Week 11 of the 2019 NFL season.

AFC North
While the Browns' may be undefeated in their division, their hopes of winning the AFC North are just about finished. With a dominant 41-7 victory over the Houston Texans, the Baltimore Ravens moved to 8-2 on the season and remain a full four games ahead of Cleveland in their division.
At 5-5, the Steelers also remain a game ahead of the Browns' in the standings with the two slated to play in Pittsburgh on Dec. 1. For all intents and purposes, the Ravens have just about wrapped up their second straight division title with six games remaining in the season, although the following scenarios could result in the unlikely scenario of Cleveland catching them:
Browns go 6-0, Ravens go 2-4 (or worse)
Browns go 5-1, Ravens go 1-5 (or worse)
Browns go 4-2, Ravens go 0-6
For what it's worth, the Browns lay claim to the easiest remaining schedule this season, with their opponents possessing a combined .303 winning percentage. Baltimore, meanwhile, is facing the eighth-most difficult remaining schedule (.567) -- although with how well the Ravens are currently playing, it's tough to imagine them not winning at least three of their final six games.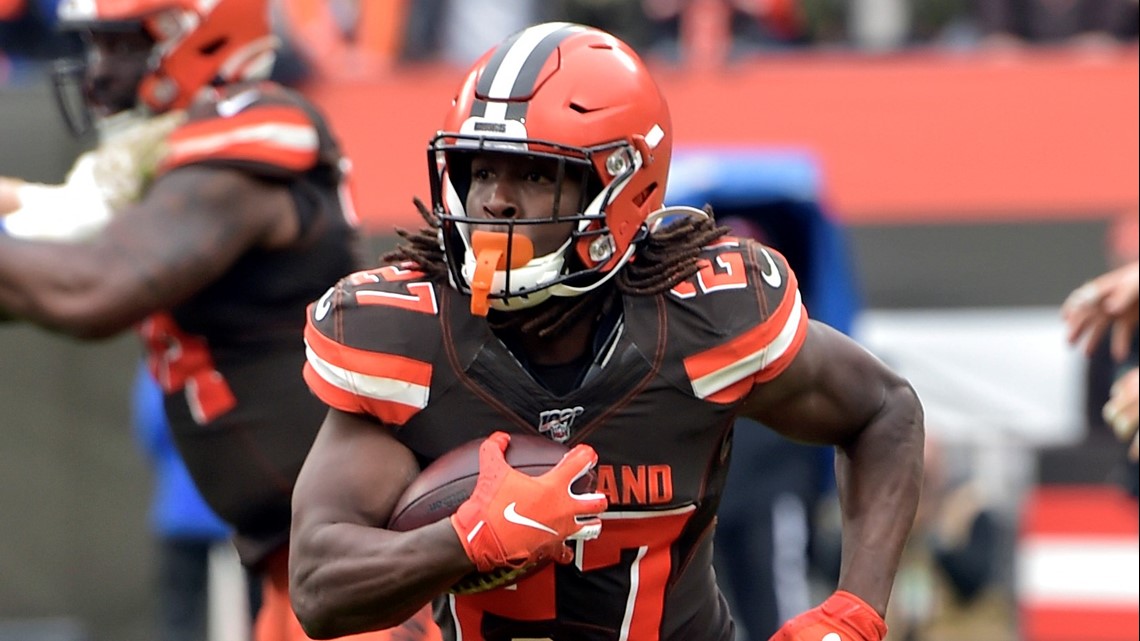 AFC Wild Card
Sitting at 4-6 -- and following a 2-6 -- perhaps it shouldn't come as a surprise that the Browns' still have work to do in the AFC Wild Card race. Following this past weekend, Cleveland currently finds itself tied the sixth-best record of the AFC's non-division leaders, with the Los Angeles Chargers possessing the ability to jump the Browns with a win over the Kansas City Chiefs on Monday night.
As of Monday morning, here's how the race for the AFC's two Wild Card spots currently looks:
Buffalo Bills (7-3)
Houston Texans (6-4)
Oakland Raiders (6-4)
Pittsburgh Steelers (5-5)
Tennessee Titans (5-5)
Cleveland Browns (4-6)
Jacksonville Jaguars (4-6)
Los Angeles Chargers (4-6)*
*Chargers play Chiefs on Monday night
But while the Browns currently have six weeks to pass three teams, it's once again worth noting Cleveland lays claim to the easiest remaining schedule in the NFL. What's more is that it's not difficult to imagine a scenario in which Cleveland finds itself in a three-team race with the Bills and Raiders, as the AFC South continues to beat itself up with all four of its teams currently separated by just two games.
In such a scenario, the Browns would likely have to win five of their final six games, bringing their final record to 9-7. With tiebreakers favoring Cleveland, that would also require Buffalo -- which lays claim to the league's seventh-most difficult schedule -- going 2-4 (or worse) and/or Oakland (fourth easiest schedule) going 4-2 (or worse).
Should the Browns win out, they would apply even more pressure to their AFC foes to keep pace. But at this point, it's still too early to tell which teams Cleveland should be scoreboard watching for.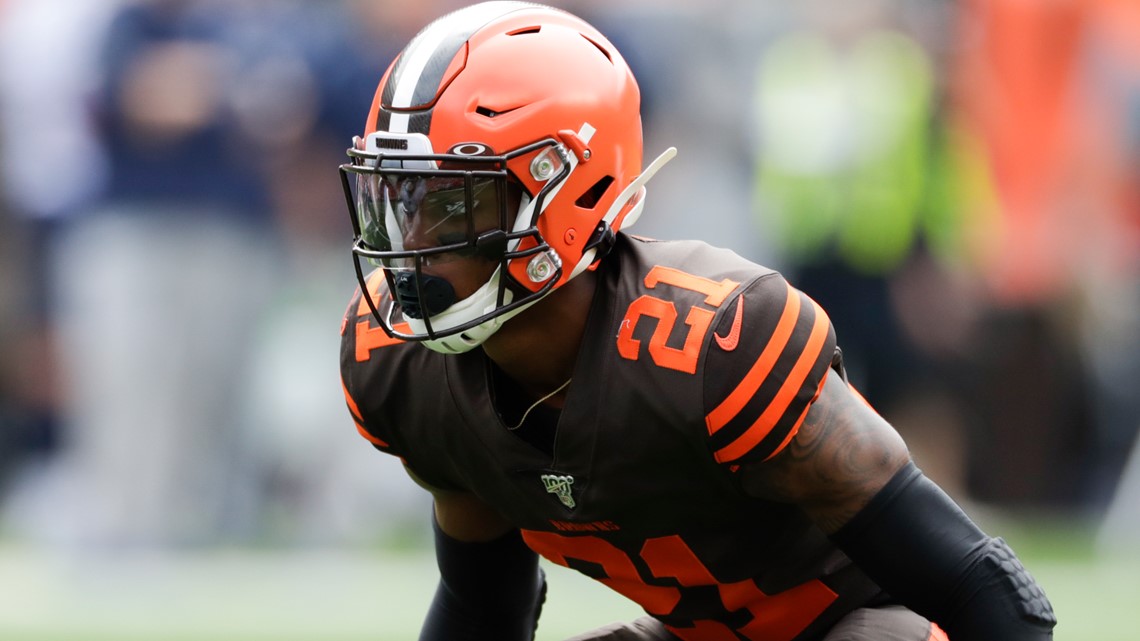 What's ahead?
Here are the six games remaining on the Browns' 2019 schedule:
11/24 vs. Miami (2-8)
12/1 at Pittsburgh (5-5)
12/8 vs. Bengals (0-10)
12/15 at Cardinals (3-7-1)
12/22 vs. Ravens (8-2)
12/29 at Bengals (0-10)
Realistically, the Browns either need to go 6-0 or 5-1 over the course of the next six weeks to have a shot at making the playoffs and even then, would need some help. Favored by double-digits for the first time since 2007, Cleveland should extend its winning streak to three games this week with a potentially crucial game against the Steelers looming a week later.
At 2-6, the Browns' playoff hopes appeared all but dead just a few weeks ago. Get back to .500, however, and Cleveland could be in for an interesting final month.