CLEVELAND — On Sunday, for the first time in nearly a year, Kareem Hunt will take the field for a regular-season NFL game.
Despite his near-year-long absence, the 24-year-old Hunt remains one of the NFL's most talented running backs, as evidenced by the 2,984 total yards and 25 touchdowns he amassed in less than two seasons with the Chiefs. Nevertheless, his role in Cleveland remains unclear as the 2-6 Browns look to turnaround their disappointing 2019 campaign.
With that in mind, let's take a look at three possible roles Hunt could occupy as his career in Cleveland gets set to begin: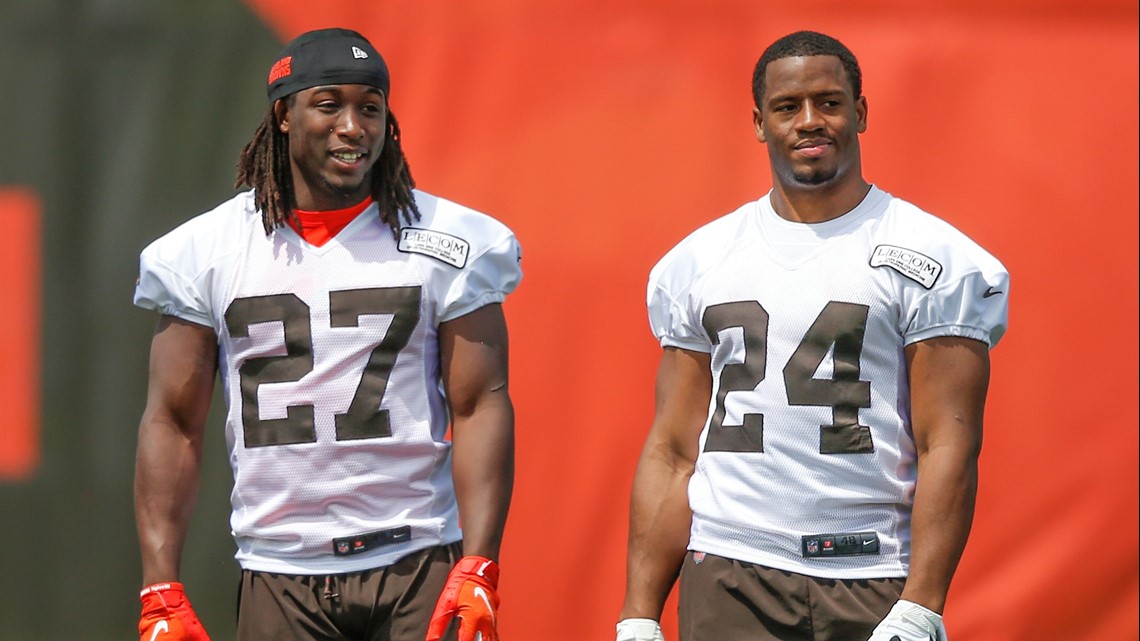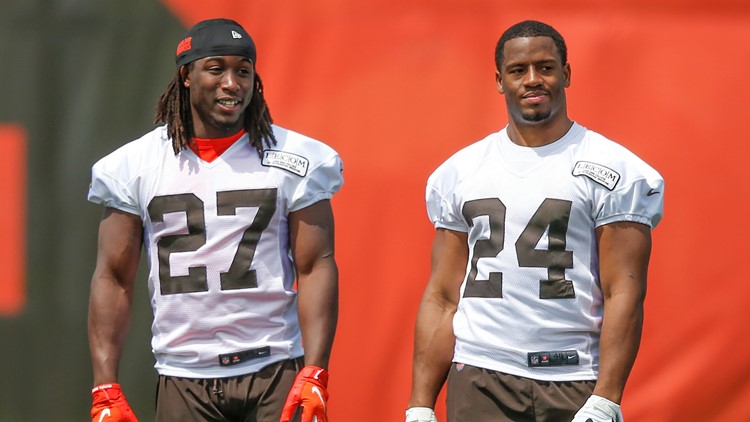 3rd down back
Perhaps the most obvious role for Hunt also happens to be one of the biggest holes on the Browns roster.
While Nick Chubb (803 yards, 6 touchdowns) has performed admirably as Cleveland's lead running back, his pass-catching has left something to be desired. And although coaches raved about Dontrell Hilliard during the Training Camp, that promise has yet to turn into anything tangible during the regular season, where the 24-year-old has caught 11 passes for 88 yards in his reserve role.
Fortunately for the Browns, Hunt isn't only ideal, but overqualified, for a role as a third-down back. Over the course of his 27 games in Kansas City, the Toledo product caught 79 passes for 833 yards and 10 touchdowns while playing an integral role in both the Chiefs' running and passing games.
Given his ability as both a runner and a pass-catcher, Hunt's presence could keep opposing defenses off balance on third-and-short situations. And while a third-down running back's role might be considered minimal, it could ultimately have a massive impact in helping upgrade the Browns offense.
Running back by committee
As his numbers -- and size -- show, Chubb is capable of being a traditional workhorse running back, but why put wear and tear on a 23-year-old iin his second season when you don't need to? Especially when you have a similarly young player capable of taking carries, who has already proven to be one of the NFL's most talented players at his position.
While Hunt's role may start small, there's always an opportunity to grow. And if he excels with whatever it is the Browns rely on him to do, it's hard to imagine them not trying to find other ways to get the ball into his hands as the season progresses.
As a result, it may only be a matter of time before Cleveland goes from relying solely on Chubb to a true running back by committee -- even if that means taking away carries from the player who to this point has been the Browns' most effective offensive weapon.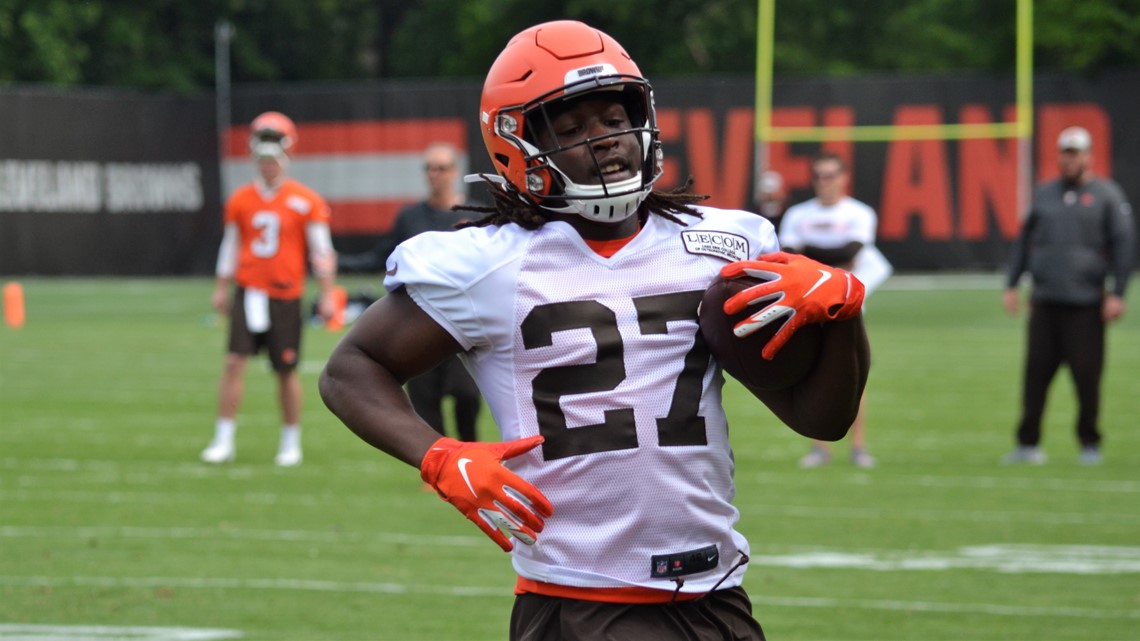 2-man backfield
Could the Browns manage to get Hunt on the field without removing Chubb? It'd take some creativity, but it's not out of the realm of possibility.
Without a true fullback on its roster, Cleveland has enough room in certain lineups to play both Hunt and Chubb simultaneously. And such groupings possess the potential to prove effective given Chubb's ability and Hunt's versatility.
Jokingly asked if he planned to run the 'Wishbone' offense on Sunday, Browns head coach Freddie Kitchens played along.
"It is perfect," Kitchens said. "I can't decide if it the inside or outside veer yet, but it is perfect. The triple option may be a little bit too much after one week back, but we will see about that down the road. You guys are laughing but you guys were laughing last year, too."
In other words, don't rule anything out when it comes to Hunt's role in the Browns offense just yet.