Having officially been eliminated from postseason contention, what had been one of the most highly anticipated Cleveland seasons in recent memory will come to an anticlimactic end when the Browns face the Cincinnati Bengals on Sunday. As a result, several Browns players will likely be playing in their final game with the franchise on Sunday as another active offseason approaches.
Which impending free agents in Cleveland could be suiting up for the Browns for the final time and who might be cut or traded in the weeks to come? It's a long and complicated list. With that in mind, let's take a look at which Browns players might be playing for Cleveland for the final time in the team's 2019 finale on Sunday:
Unrestricted free agents:
OT Greg Robinson
QB Drew Stanton
WR Rashard Higgins
S Damarious Randall
MLB Joe Schobert
S Eric Murray
DB Juston Burris
OL Justin McCray
If the 2019 season has been any indication, the biggest names on this list are likely headed elsewhere. Rashard Higgins seemed to spend more time in the Browns' dog house than on the field this season, while Damarious Randall was left home from the team's Dec. 1 loss to the Pittsburgh Steelers. Joe Schobert, meanwhile, has been both active and productive for Cleveland this year, leading the team with 125 tackles and 4 interceptions. Nevertheless, he and the Browns haven't seemed to make any progress regarding an extension and according to Mary Kay Cabot of Cleveland.com, the team is willing to let him walk this offseason.
Greg Robinson, meanwhile, may be the Browns' most intriguing impending free agent. Despite being benched for one game earlier in the season, the former No. 2 pick bounced back to put together a second straight productive season with the Browns. And with bigger holes elsewhere on its offensive line (particularly at right tackle), Cleveland could prove content to bring Robinson back on the right type of contract.
As for Cleveland's other unrestricted free agents, Juston Burris could be brought back as depth -- if not a starter -- at safety. Similarly, offensive lineman Justin McCray has, if nothing, else, proven versatile, while general manager John Dorsey is clearly a fan of Eric Murray's. Drew Stanton has been more coach than quarterback since signing with the Browns two years ago and given Baker Mayfield's struggles and brushes with injuries in 2019, it may make sense for Cleveland to upgrade its backup quarterback situation.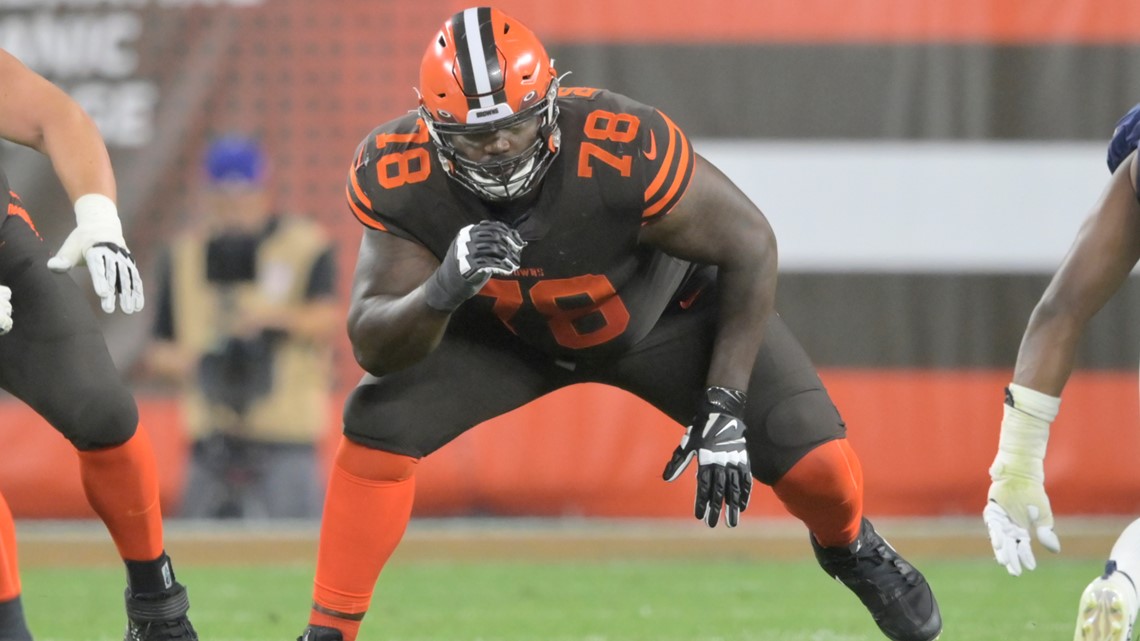 Restricted free agents
RB Kareem Hunt
TE Ricky Seals-Jones
DE Bryan Cox Jr.
WR Khadarel Hodge
RB Dontrell Hilliard
TE Pharaoh Brown
LB Robert McCray
Kareem Hunt is not just one of the most fascinating free agents-to-be in Cleveland, but all of football. As a restricted free agent, the Browns will have the right to match any offer sheet he signs. And while he's been a productive member of Cleveland's offense, the Browns may not want to invest big money in the running back position with extensions potentially due for players like Myles Garrett, Baker Mayfield, Denzel Ward and Nick Chubb in the next few offseasons.
Only complicating matters could be Hunt's willingness to stay in Cleveland, where Nick Chubb has established himself as one of the league's top running backs. As is the case with most free agents, Hunt's future with the Browns will depend on his market and what price Cleveland is willing to meet.
As for the other players on this list, they're all exclusive rights free agents, meaning they'll initially only be allowed to negotiate with the Browns. And considering Cleveland can bring each player back on just the league minimum, it wouldn't be surprising to see any of them re-signed for depth purposes.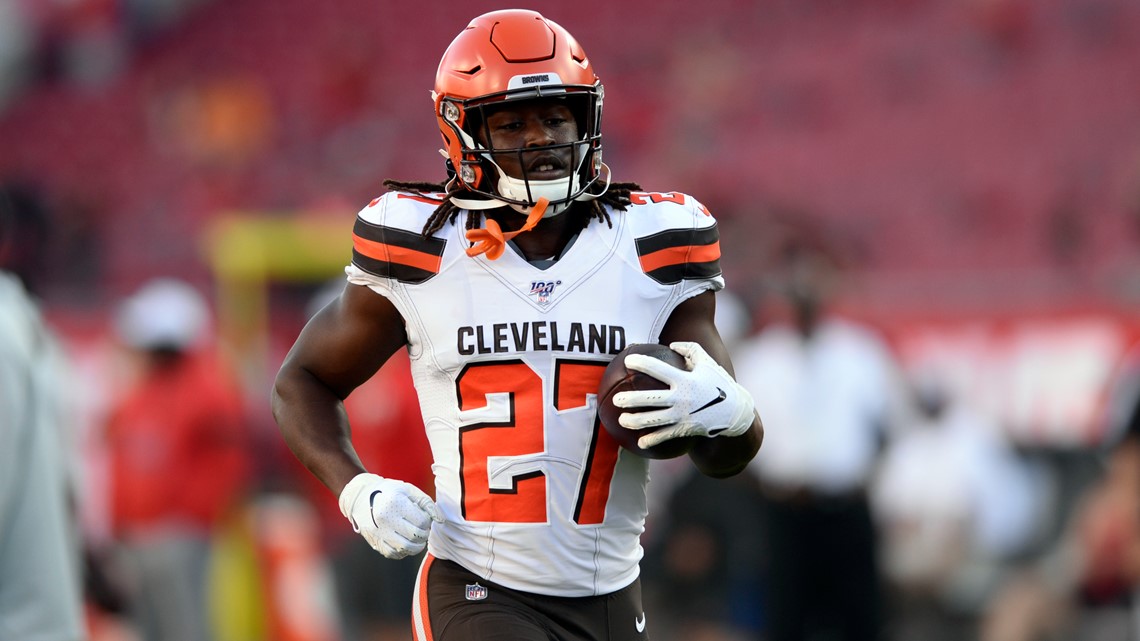 Trade bait
TE David Njoku
G Joel Bitonio
DE Olivier Vernon
LB Christian Kirksey
CB T.J. Carrie
With David Njoku having been a healthy scratch in each of the past two weeks, the writing appears to be on the wall regarding his future in Cleveland. Still, despite his injury-plagued 2019, the former first-round pick should have enough value for the Browns to acquire a draft pick for him this offseason.
As for Joel Bitonio, he's only on this list because his name surfaced in trade talks earlier this season and he doesn't have any guaranteed money remaining on his contract. But it doesn't make sense for the Browns to trade their best offensive lineman when the unit was shaky -- at best -- in 2019.
In the cases of Olivier Vernon, Christian Kirksey and T.J. Carrie, all three defenders have little-to-no guaranteed money remaining and could prove more valuable elsewhere than they currently are in Cleveland. It also wouldn't be surprising to see the Browns cut Vernon, Kirksey and/or Carrie if they aren't moved in trades.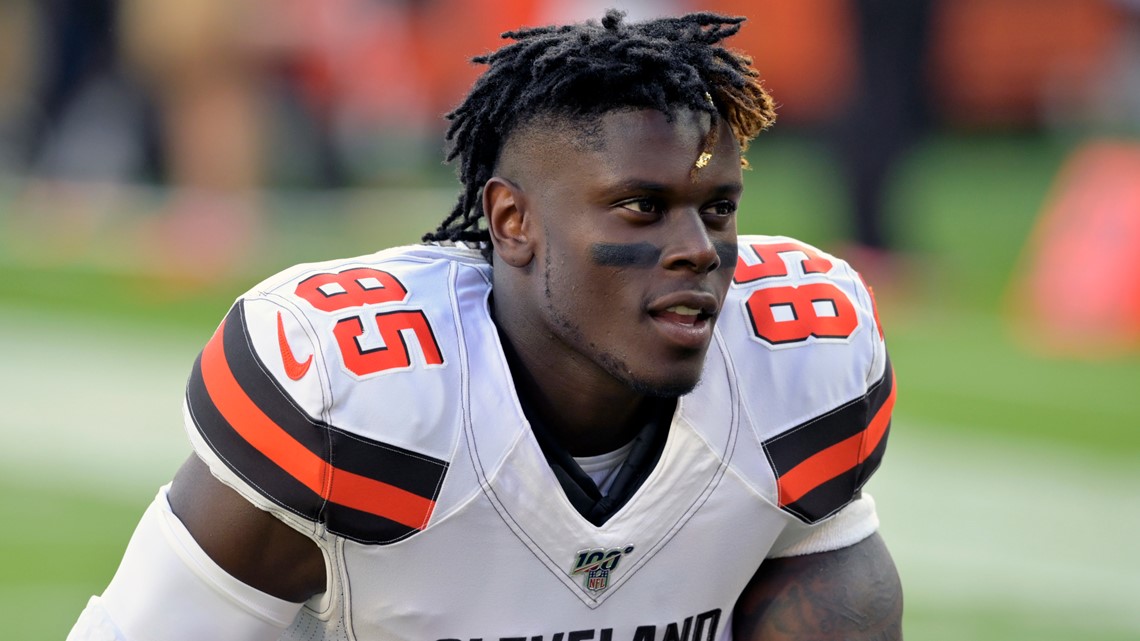 Potential cap casualties
OT Chris Hubbard
TE Demetrius Harris
S Morgan Burnett
CB Terrance Mitchell
Chris Hubbard has been a disappointment since signing with the Browns in 2018 and Cleveland can get out of the final three years of his contract with just a $2.4 million cap hit this offseason. With or without Njoku, Cleveland could stand to upgrade from Demetrius Harris, who carries a $1 million cap hit (and $2.5 million salary), while Morgan Burnett's torn Achilles put his future with the Browns in question. Considering the investment Dorsey has made in the cornerback position, it also wouldn't be surprising to see Cleveland move on from Terrance Mitchell, who is due a $3 million base salary in 2020.