CLEVELAND — The Cleveland Browns' coaching search committee continued their mission of finding the next full-time head coach on Thursday when the organization confirmed their interview with Minnesota Vikings offensive coordinator Kevin Stefanski.
Including Stefanski, the Browns have interviewed seven candidates for their head coach opening in the last two weeks.
The Browns have interviewed a Super Bowl winner in Mike McCarthy, who was hired by the Dallas Cowboys earlier this week, as well as prominent offensive coordinators in Stefanski, Brian Daboll (Buffalo Bills), Greg Roman (Baltimore Ravens) and Eric Bieniemy (Kansas City Chiefs) and standout defensive coordinators Robert Saleh (San Francisco 49ers) and Jim Schwartz (Philadelphia Eagles).
Reportedly, the Browns are set to speak with Josh McDaniels, the New England Patriots' offensive coordinator/quarterbacks coach, on Friday before making their decision, which according to ESPN NFL Insider Adam Schefter is expected sooner rather than later.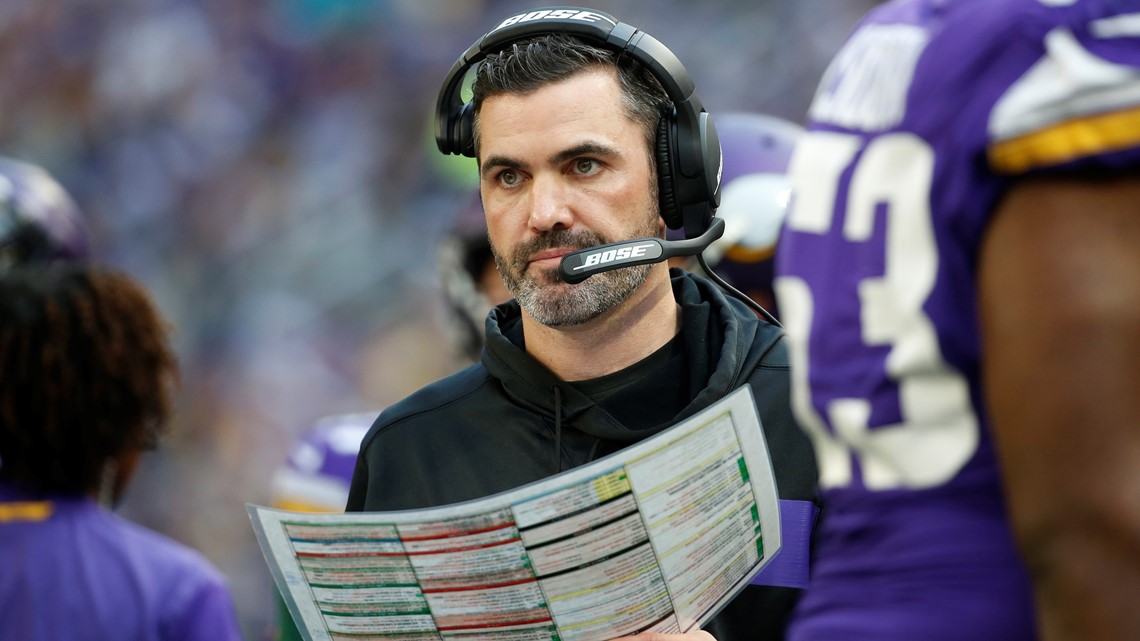 Here are three things to know about Stefanski as the Browns continue their coaching search.
Solid against top competition
Stefanski has helped the Vikings to a 117-105-2 regular-season record during his 13 years in Minnesota. Since Stefanski arrived in 2006, the Vikings have made six trips to the postseason, including two appearances in the NFC Championship Game, and brought home four NFC North Division championships.
With Stefanski on staff, the Vikings have won 10 or more games six times, including the second-best finish in franchise history. The 2017 Vikings posted a 13-3 record, which ranks second only to the 15-1 mark set by the 1998 team.
Diverse coaching background
The Vikings' longest-tenured assistant coach, Stefanski replaced former Browns assistant coach John DeFilippo as Minnesota's offensive coordinator late in the 2018 season.
In 2009, Stefanski helped Hall of Fame quarterback Brett Favre transition into the system after joining the team in mid-August, and the experiment was a successful one, as the Vikings earned their way to the NFC Championship Game and pushed the eventual champion Saints to overtime.
In 2012, Stefanski helped improve the play of former quarterback Christian Ponder, who led the Vikings to a 4-0 stretch in the final weeks of the season, as well as a playoff berth. Ponder's best game came in a must-win situation late in the season, and he did not throw an interception over the final three games.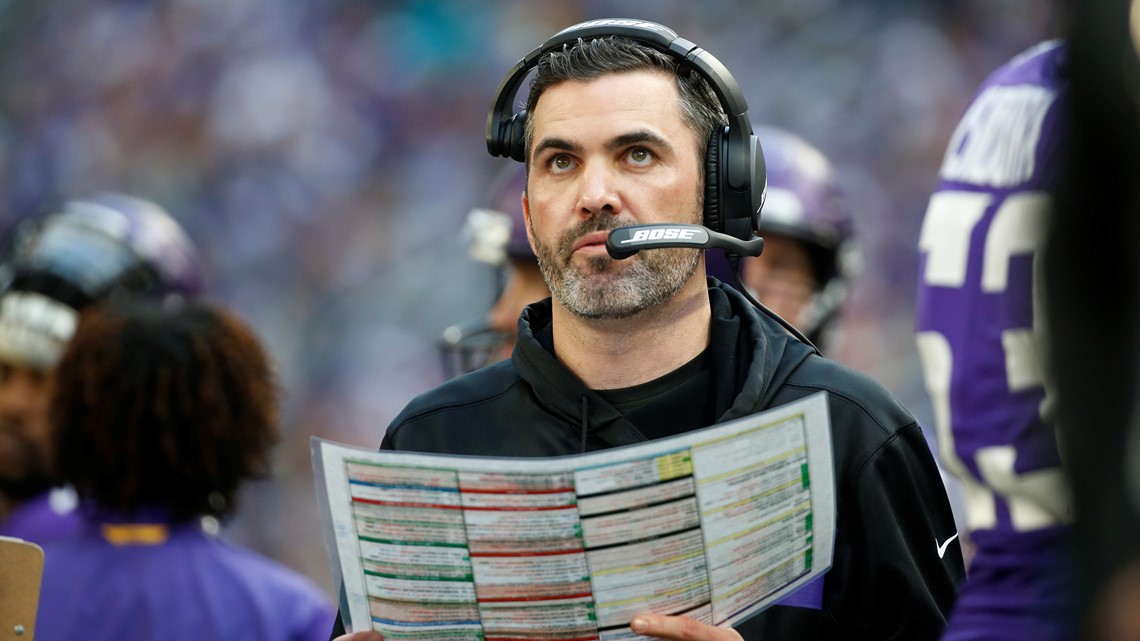 After mentoring the tight ends (2014-2015) and running backs (2016), Stefanski transitioned to quarterbacks coach, where in 2017, he helped the Vikings overcome injuries to Teddy Bridgewater and Sam Bradford by leading Case Keenum to his most successful professional season.
Under Stefanski's guidance, Keenum posted an 11-3 record after completing 325 of his 481 attempts (67.6 percent) for 3,547 yards and 22 touchdowns against only seven interceptions. Despite being sacked 22 times, Keenum had a career-best 98.3 quarterback rating.
Working against adverse situations is something Stefanski did before 2017, as the Vikings lost running back Adrian Peterson for 13 games because of injury in 2016. In Peterson's absence, Jerick McKinnon and Matt Asiata combined for 941 yards and eight rushing touchdowns.
McKinnon served not only as a running back, but also, a wildcat quarterback to help spark the run game. Also, McKinnon had a career-high 43 catches, which was only five away from matching his career total (48) coming into the 2016 season.