CLEVELAND — During the 2019 season, the Cleveland Browns' defense struggled mightily to stop the run, especially after star defensive end Myles Garrett was suspended indefinitely for his role in a brawl with Pittsburgh Steelers quarterback Mason Rudolph in the waning seconds of a Browns win at FirstEnergy Stadium in Cleveland in Week 11.
The Browns allowed 144.7 rushing yards per game, which ranked as the third-most in the NFL, and were 20th in points (24.6) and 22nd in total yards (361.6) in 2019, and they may be looking to address that in their latest coaching search.
Although the Browns' list of interviewees for their head coaching vacancy is heavy on offensive coaches, the search committee spoke with San Francisco 49ers defensive coordinator Robert Saleh in California Saturday.
Here are three things to know about Saleh.
Impressive coaching resume
Saleh is a 15-year coaching veteran, the last three of which have been as the 49ers' defensive coordinator.
Saleh, a native of Dearborn, Michigan, is well-travelled with experience at both the collegiate and professional levels. Following his playing career at Northern Michigan University, Saleh worked as an assistant on both sides of the ball at Michigan State before moving onto Central Michigan, making a brief stop at the University of Georgia, and then, onto the NFL.
Saleh began his NFL career with the Houston Texans, first as an intern (2005), and then, defensive assistant (2006-2008) and assistant linebackers coach (2009-2010).
Then, Saleh became a defensive quality coach with the Seattle Seahawks (2011-2013) before moving on to lead the Jacksonville Jaguars' linebackers (2014-2016), and then, joining San Francisco's staff.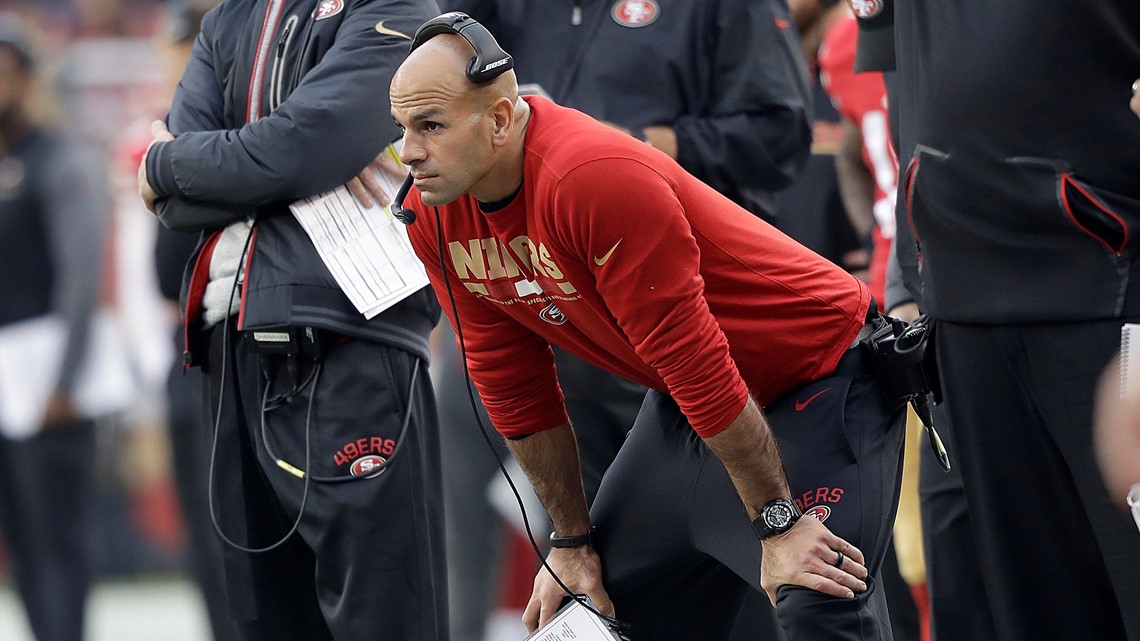 Saleh has worked with a "Who's Who" of talented players, particularly at the defense's second level: linebacker.
During his time in Houston, linebackers DeMeco Ryans (2006) and Brian Cushing (2009) were named AP Defensive Rookie of the Year, while Jaguars playmaking defender Paul Posluszny returned from a season-ending injury in 2014 to become the NFL's fifth-leading tackler with 133 total stops in 2015.
Also, with the Seahawks, Saleh worked with standout linebackers K.J. Wright, Bobby Wagner and Super Bowl XLVIII Most Valuable Player Malcolm Smith.
In 2019, Saleh led a defense with five first-round picks along the front seven and they proved to be effective pass rushers.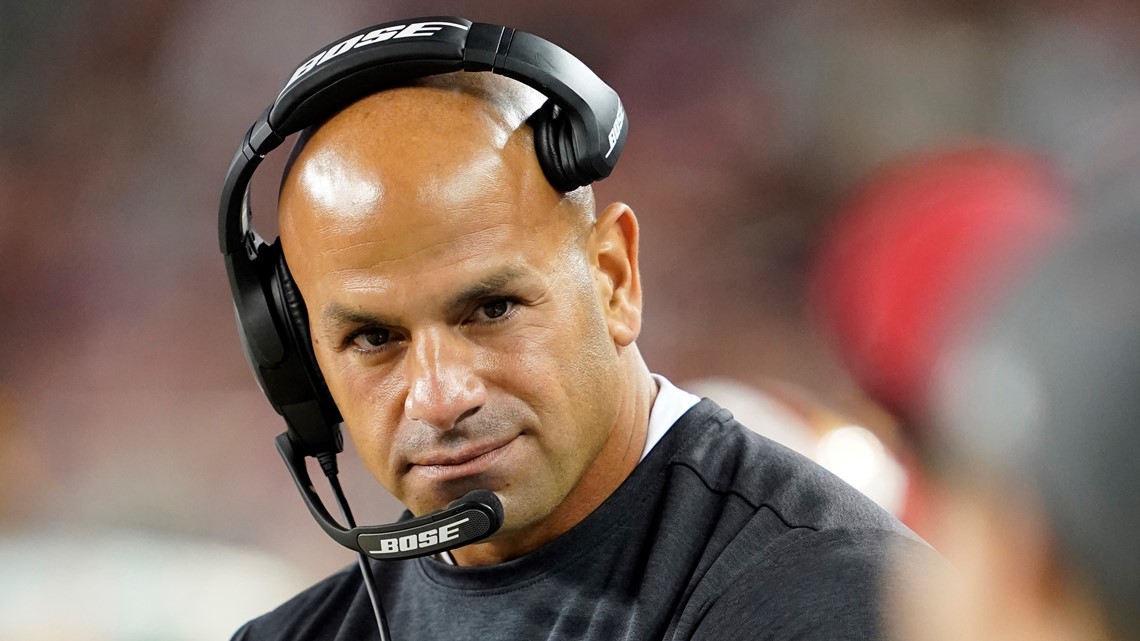 The 2019 49ers finished with the league's second-best overall defense, having allowed 281.8 total yards per game, and statistically, were the best against the pass, surrendering just 169.2 yards per game.
The 49ers generated 48 sacks in 16 regular-season games, an average of three per game, which was good enough to tie for the fifth-best total in the entire NFL and fourth-best showing in the National Football Conference.
Four defenders finished 2019 with at least 6.5 sacks, led by 10 from lineman Arik Armstead, 9.0 from end Nick Bosa, 7.5 from tackle DeForest Buckner and 6.5 from end Dee Ford, who was limited to 11 games and just two starts this season because of injury.