CLEVELAND — Do a quick Google search of "NFL play action stats" and you'll find a collection of statistic-based websites of varying degrees of usefulness.
After a solid, but unspectacular debut campaign in the Twin Cities in 2018, Cousins bounced back in 2019 with a season that made him -- at least statistically -- one of the top quarterbacks in the NFL. Many were quick to credit offensive coordinator Kevin Stefanski's play-action heavy play-calling for Cousins' improvement, with the Vikings utilizing play-action on 31.4 percent of his dropbacks -- good for the fifth-highest mark in the NFL, according to The Ringer.
On those plays, Cousins totaled 1,373 passing yards, 14 touchdowns, two interceptions and the top passer rating in the NFL at 129.2.
Now Stefanski is bringing that same offense to Cleveland.
According to Ian Rapoport of the NFL Network, the Browns will hire Stefanski to be their new head coach. And while he'll mark Mayfield's fourth head coach since Cleveland drafted him 2018, the 37-year-old Stefanski could be the one who is best suited to make the most of the former Heisman Trophy winner's skill set.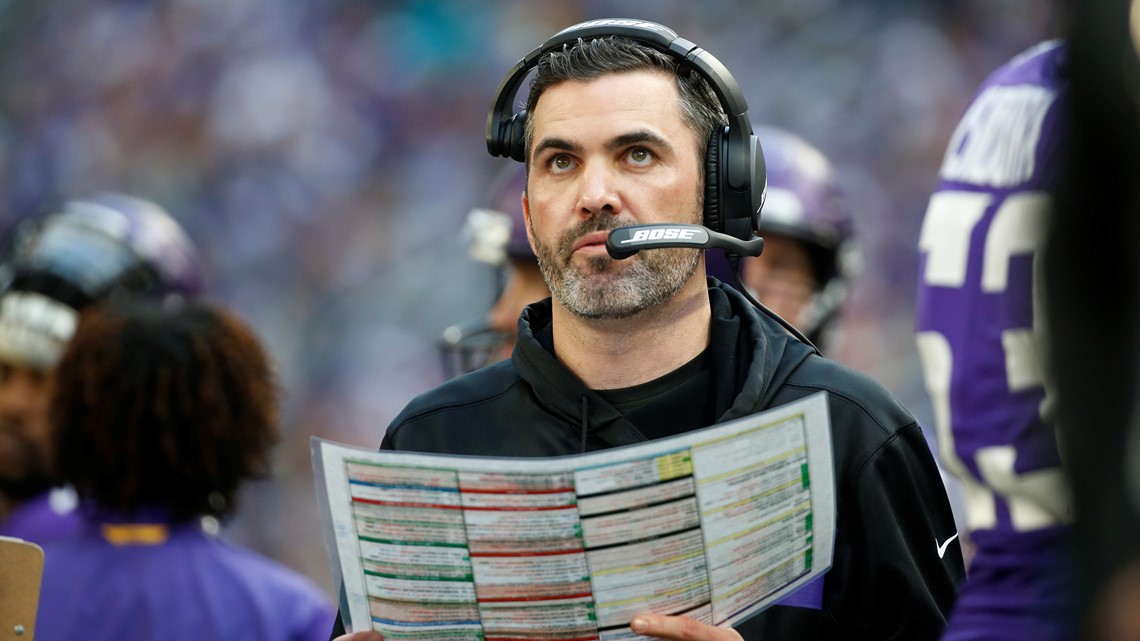 Like Cousins, Mayfield excels when his offense is using play-action. According to Pro Football Reference, the former No. 1 pick attempted play-action passes on 134 of his 534 pass attempts (25.09 percent) in 2019 and gained 1,128 yards on such plays. Based on those numbers, Mayfield averaged 8.4 yards per play-action attempt, which topped his overall average of 7.1 yards per attempt.
While the Browns called play action on the ninth highest percentage of their plays, it's clear that Cleveland would benefit from doing so even more. Enter Stefanski, who played a major role in getting the most out of a Vikings offense that in addition to Cousins, featured running back Dalvin Cook and a pair of Pro Bowl receivers in Stefon Diggs and Adam Thielen.
"I've read the articles," Stefanski told The Washington Post with a smile when asked if more teams should be using play-action. "I mean, sure, there's data to support that. We're well aware of all of it."
That was evident in the way Minnesota played in 2019 and justified by the success the Vikings found.
Now Stefanski will attempt to replicate those results with an offense featuring the likes of Nick Chubb, Kareem Hunt, Odell Beckham Jr. and Jarvis Landry, as well as a quarterback in Mayfield who may prove to be the perfect fit.