'Tis the season -- NFL Mock Draft season that is. With the NFL Scouting Combine a week away and just 65 days remaining until the Cleveland Browns make the first pick, there is already no shortage of draft projections to be found.
Here at WKYC.com, we'll be following suit, periodically providing updated mock drafts between now and the start of the first round on April 26. First up is a projection of the 2018 NFL Draft ahead of the annual scouting combine, which will kick off in Indianapolis on Tuesday, Feb. 27.
1. Cleveland Browns - Sam Darnold, QB, USC
In a passer-friendly first-round, the QB-needy Browns get the first pick. It will be up to head coach Hue Jackson and general manager John Dorsey to decide which signal-caller they like best between now and April 26, but assuming they also sign a veteran quarterback, I expect the Browns to fall in love with Darnold's combination of polish and upside.
2. New York Giants - Josh Rosen, QB, UCLA
Fourteen years after drafting Eli Manning, the Giants get their quarterback of the future and a personality who seems to be a perfect fit for the New York market.
3. Indianapolis Colts - Saquon Barkley, RB, Penn State
Picking higher than 15th for the first time since selecting Andrew Luck first overall in 2012, the Colts take the best player available -- and possibly, the best player in the draft.
4. Cleveland Browns - Minkah Fitzpatrick, DB, Alabama
After grabbing their franchise quarterback, the Browns add arguably the top defensive player in the class, bolstering a young core that already includes Myles Garrett and Emmanuel Ogbah. Although the versatile Fitzpatrick could play multiple positions, he projects best as a free safety, which would also allow 2017 first-round pick Jabrill Peppers to play his most natural position moving forward.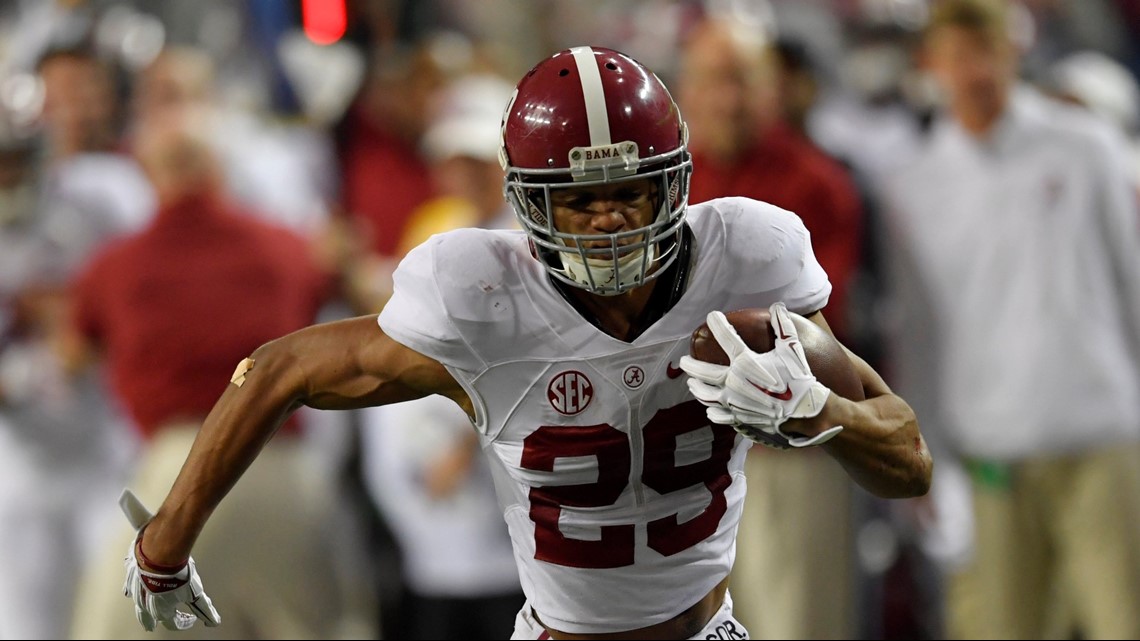 5. Denver Broncos - Baker Mayfield, QB, Oklahoma
Requesting to work with Mayfield at the Senior Bowl, the Broncos coaching staff gave itself every opportunity it could to fall in love with the Heisman Trophy winner. For the most ready-made contender picking toward the top of the draft, college football's most-polished passer makes a lot of sense.
6. New York Jets - Bradley Chubb, DE, North Carolina State
After ranking 28th in sacks and with no single player tallying more than 5 last season, the Jets take the best pass rusher in the draft in hopes of reigniting the 'New York Sack Exchange.'
7. Tampa Bay Buccaneers - Denzel Ward, CB, Ohio State
With Brent Grimes slated to hit free agency and Vernon Hargreaves III best suited to play nickel, it would make a lot of sense for the Buccaneers to be the team that makes Ward the fourth first-round cornerback to be drafted out of Ohio State in the last three years.
8. Chicago Bears - Quenton Nelson, OG, Notre Dame
The Bears need to get quarterback Mitchell Trubisky offensive help in the worst way, but with no standout receiver seemingly worthy of a top-10 pick, an offensive guard as good as Nelson could make for a heck of a consolation prize.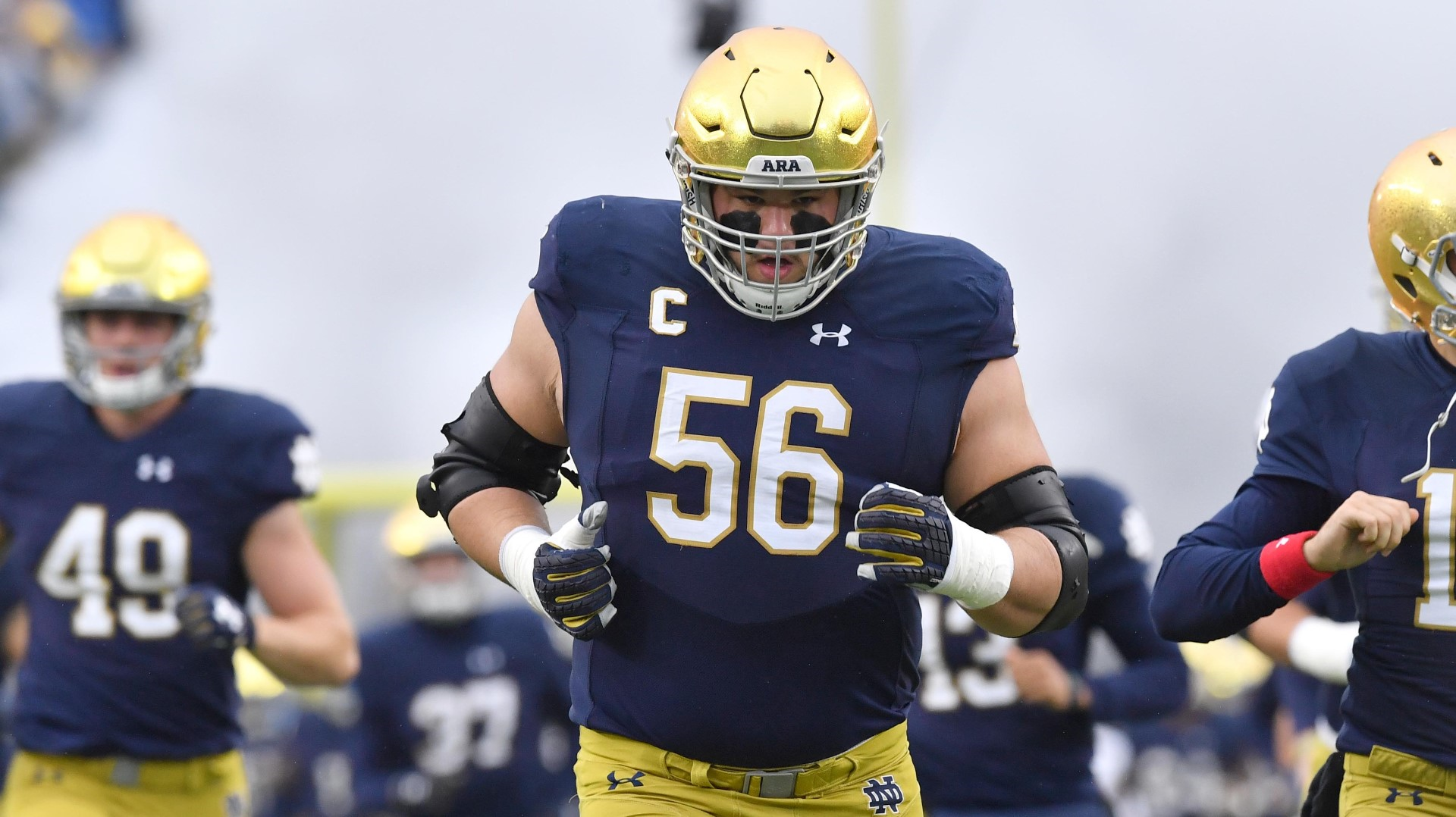 9. Oakland Raiders - Roquan Smith, LB, Georgia
With veteran NaVarro Bowman set to hit free agency, the Raiders possess a glaring hole in the middle of their defense. One of college football's top defensive players in 2017, Smith could help solidify an Oakland defense that already possesses Khalil Mack.
10. San Francisco 49ers - Josh Jackson, CB, Iowa
Should the 49ers win their coin toss with the Raiders, which will take place at the combine, Smith could be their pick. Instead, they settle for some much-needed cornerback help with Jackson, the reigning Big Ten Defensive Back of the Year.
11. Miami Dolphins - Tremaine Edmunds, LB, Virginia Tech
The Dolphins will have a big decision on their hands at quarterback given the recent health of Ryan Tannehill, But unless they truly love Josh Allen or Lamar Jackson here, it would make sense for Miami to upgrade the athleticism of its linebacker corps by adding the 6-foot-5, 250-pound Edmunds, who happens to be the son of former Dolphins Pro Bowl tight end Ferrell Edmunds.
12. Cincinnati Bengals - Connor Williams, OT, Texas
Should Williams, who many consider to be the top offensive tackle in this class, fall all the way to 12th, the offensive line-needy Bengals shouldn't be able to turn in their draft card fast enough.
13. Washington Redskins - Derwin James, S, Florida State
The Redskins could use some help both at safety and nickel back after trading Kendall Fuller to the Kansas City Chiefs. Here, they could potentially address both spots by adding a Swiss Army Knife in James, who could be an upgraded version of Jabrill Peppers.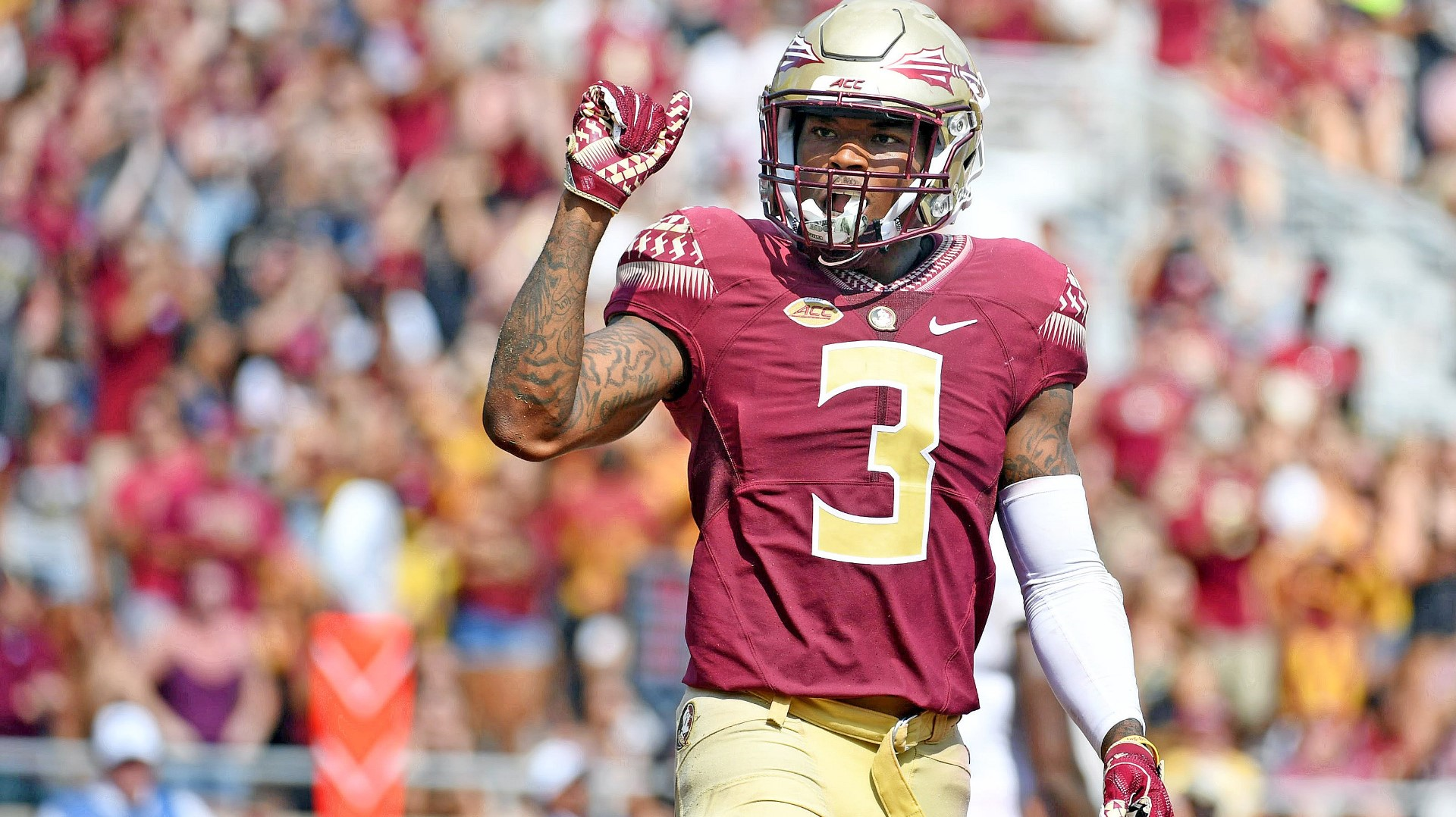 14. Green Bay Packers - Harold Landry, DE/LB, Boston College
The Packers will think hard about getting Aaron Rodgers some offensive help, but instead opt to bolster a pass rush that only had three players tally more than two sacks last season.
15. Arizona Cardinals - Josh Allen, QB, Wyoming
Following the retirement of Carson Palmer, the Cardinals grab their new franchise quarterback, who some have already taken to comparing to Carson Wentz.
16. Baltimore Ravens - Calvin Ridley, WR, Alabama
In his final draft running the Ravens, Ozzie Newsome grabs a fellow former Crimson Tide pass-catcher in Ridley, who is also considered the best wide receiver in the draft.
17. Los Angeles Chargers - Billy Price, C, Ohio State
Drafting a center at 17 might be a reach, but it's a clear position of need for the Chargers, who possess enough talent to contend in 2018. Ohio State has been good to the Chargers in the past with Joey Bosa and they'll hope that streak continues by taking the best center in the draft.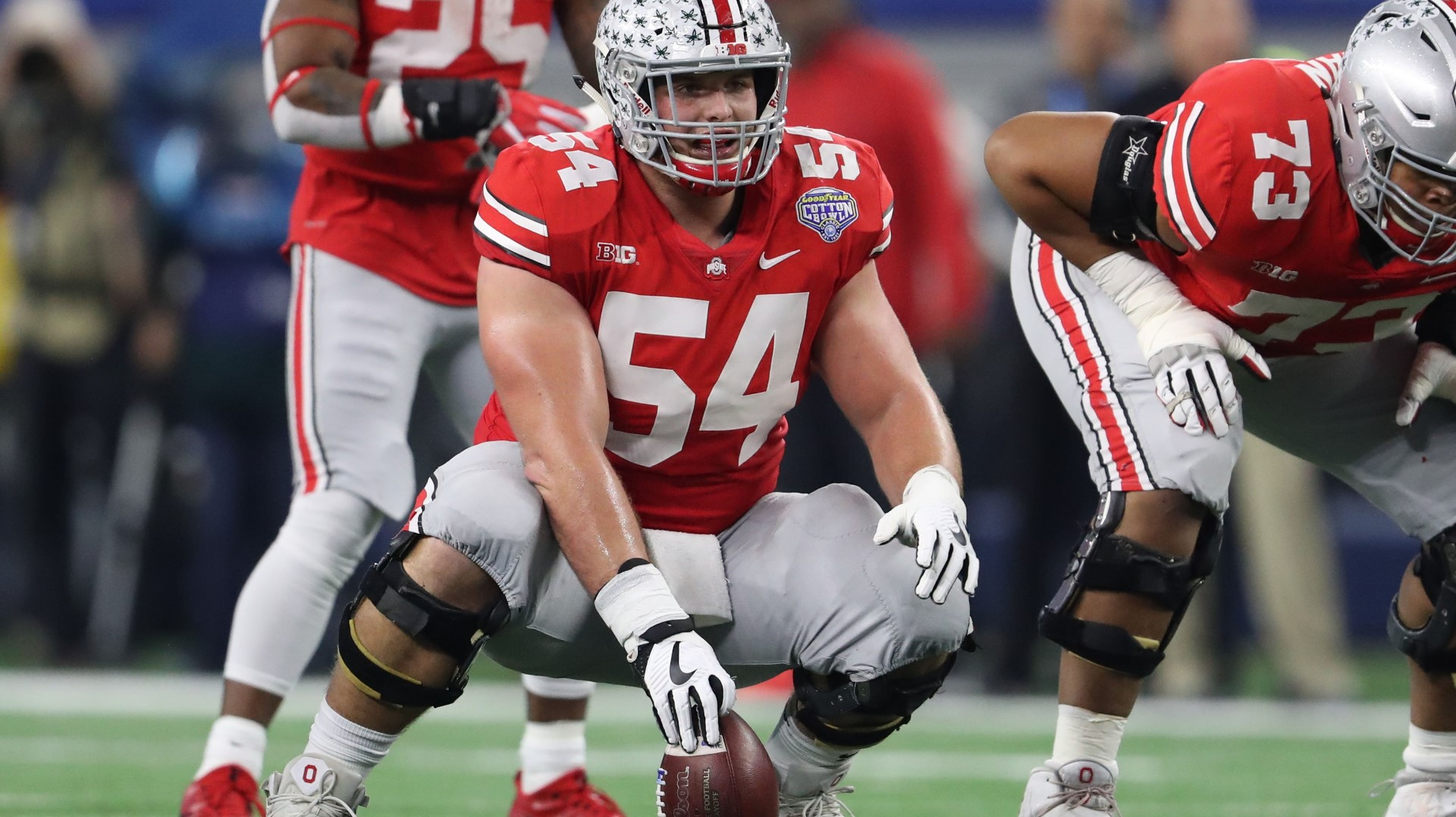 18. Seattle Seahawks - Mike McGlinchey, OT, Notre Dame
The Seahawks attempt to solidify a shaky offensive line with the 6-foot-8 McGlinchey, who could start right away at either tackle spot.
19. Dallas Cowboys - Rashaan Evans, LB, Alabama
With Anthony Hitchens set to hit free agency and Sean Lee struggling to stay healthy, the Cowboys are in desperate need of linebacker help. Evans could add some much-needed speed to the Dallas defense.
20. Detroit Lions - Derrius Guice, RB, LSU
Between Ameer Abudullah and Theo Riddick, the Lions possess depth at running back but no clear No. 1. And in what's a loaded draft at the position, Guice appears to have distinguished himself as the clear second choice behind Barkley.
21. Buffalo Bills - Courtland Sutton, WR, SMU
With two consecutive picks, the Bills can afford to get creative. After not having a single receiver catch more than 27 balls last season, taking Sutton with one of the selections would seem to make sense.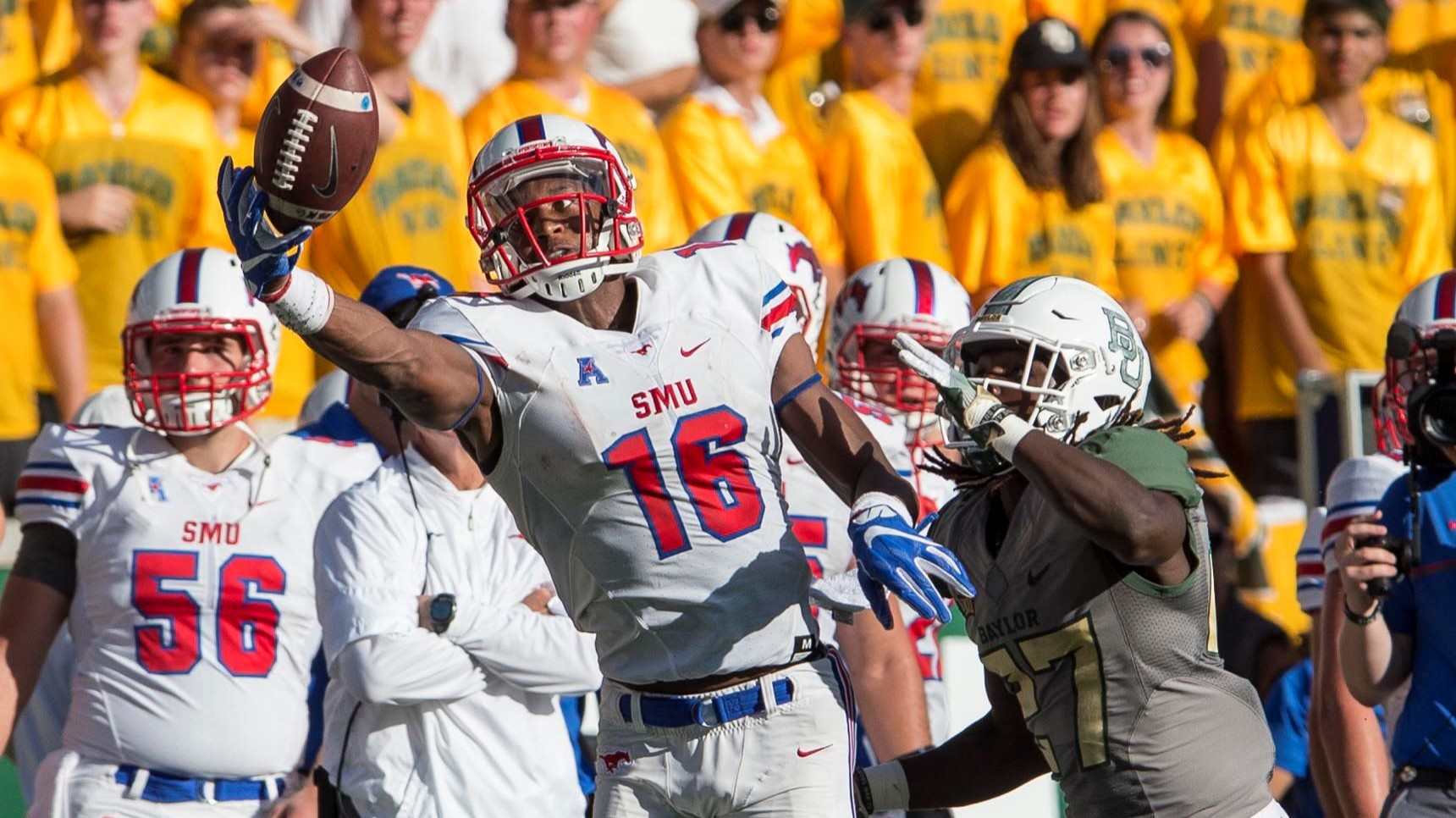 22. Buffalo Bills - Da'Ron Payne, DT, Alabama
With their second pick, Buffalo gets a little more conventional, taking a high upside defensive tackle in Payne, who should test well in the coming weeks.
23. Los Angeles Rams - Sam Hubbard, DE, Ohio State
Hubbard currently projects as a fringe first-rounder, but Ohio State players have typically performed well throughout the draft process. With a strong offense, the Rams will likely look to add talent on defense and a player as versatile as Hubbard would fit the bill.
24. Carolina Panthers - Isaiah Oliver, CB, Colorado
The Panthers have shown a preference for lengthy corners and they don't get much longer than the 6-foot-1 Oliver, who could help shore up a shaky Carolina secondary.
25. Tennessee Titans - Isaiah Wynn, OG, Georgia
The Titans are set at both tackle spots with Taylor Lewan and Jack Conklin, but still surrendered eight sacks to the New England Patriots in the playoffs. Wynn, who played tackle at Georgia, could help in pass protection while also helping strengthen Tennessee's advantages on the ground.
26. Atlanta Falcons - Vita Vea, DT, Washington
Although he may not be a perfect fit from a schematic standpoint, a player as talented as would be well worth that risk for a team in need of a defensive tackle like Atlanta.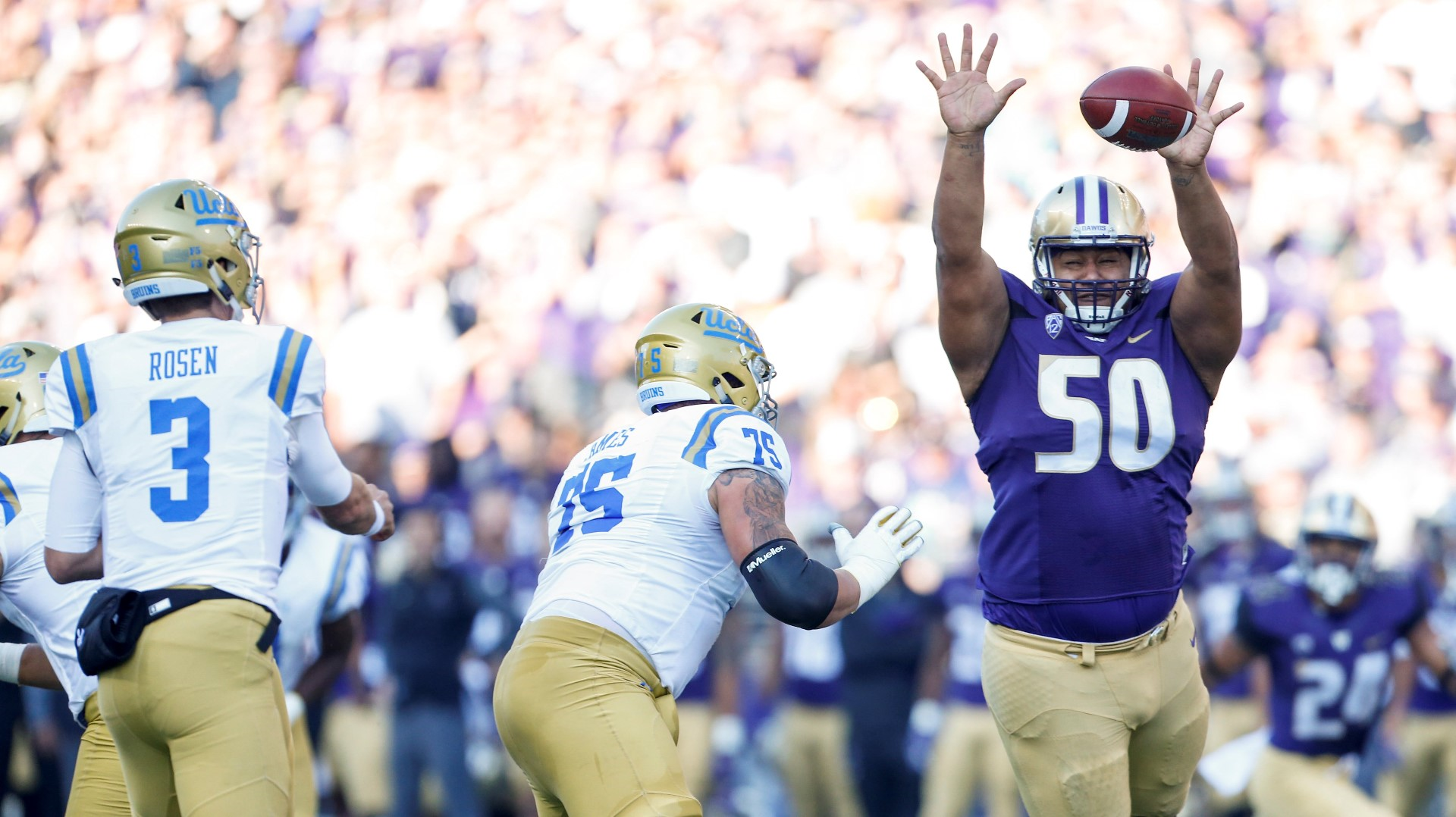 27. New Orleans Saints - Christian Kirk, WR, Texas A&M
Having transformed their identity into a more defensive-minded team, the Saints could stand to replenish some of their firepower. A former 5-star prospect, the speedy Kirk could be a perfect fit playing next to Michael Thomas while adding a dynamic New Orleans missed after trading Brandin Cooks to the Patriots.
28. Pittsburgh Steelers - Malik Jefferson, LB, Texas
Unfortunately, Ryan Shazier's football future appears to be in doubt. As a result, adding an athletic linebacker like Jefferson will likely be a high priority for Pittsburgh as the Steelers attempt to solidify a strong defense to go along with their high-powered offense.
29. Jacksonville Jaguars - Lamar Jackson, QB, Louisville
Quarterback might be the Jaguars' biggest need, but barring a trade, they won't be in a position to take one of the draft's more polished passers. Instead, they take a high upside project who could still provide a different dynamic should Jacksonville remain determined to stick with Blake Bortles as its starter in 2018.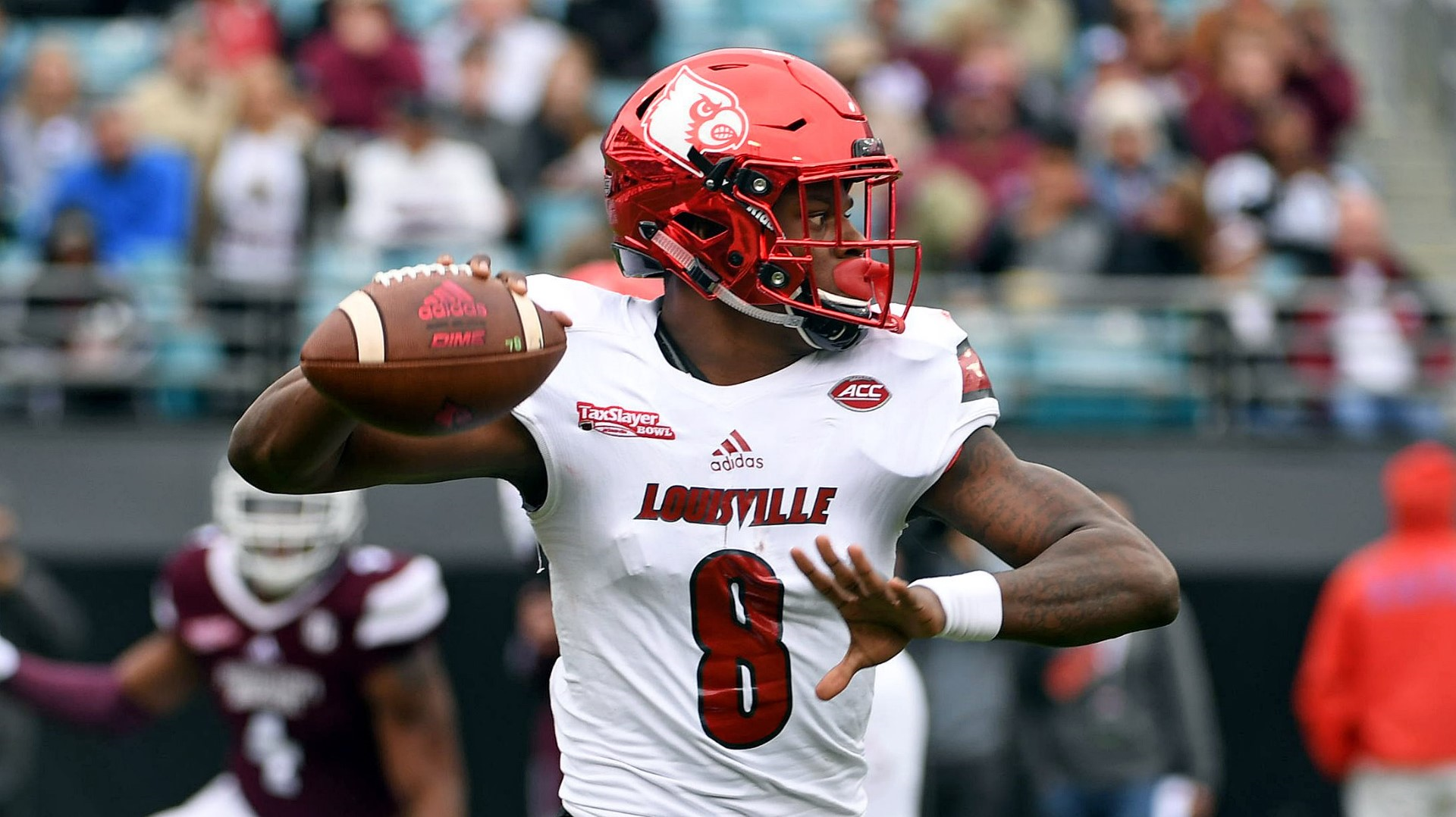 30. Minnesota Vikings - Will Hernandez, OG, UTEP
The Vikings could add not one, but two new starting guards this offseason. With Nelson and Wynn already off the board, grabbing the NFL-ready Hernandez here would be the best Minnesota could do and would help to solidify an interior offensive line that already includes Pat Elflein.
31. New England Patriots - Leighton Vander Esch, LB, Boise State
As we saw throughout the season -- and especially in the Super Bowl -- New England is in desperate need of help at linebacker. Athletic, productive and a former team captain, Vander Esch fits the Patriots mold.
32. Philadelphia Eagles - Arden Key, DE, LSU
With the most complete roster in the NFL, the defending Super Bowl champs can either get creative or take the best player available. Here they try to do get the best of both, taking Key, a high-upside pass-rusher.
Second round
33. Cleveland Browns - D.J. Moore, WR, Maryland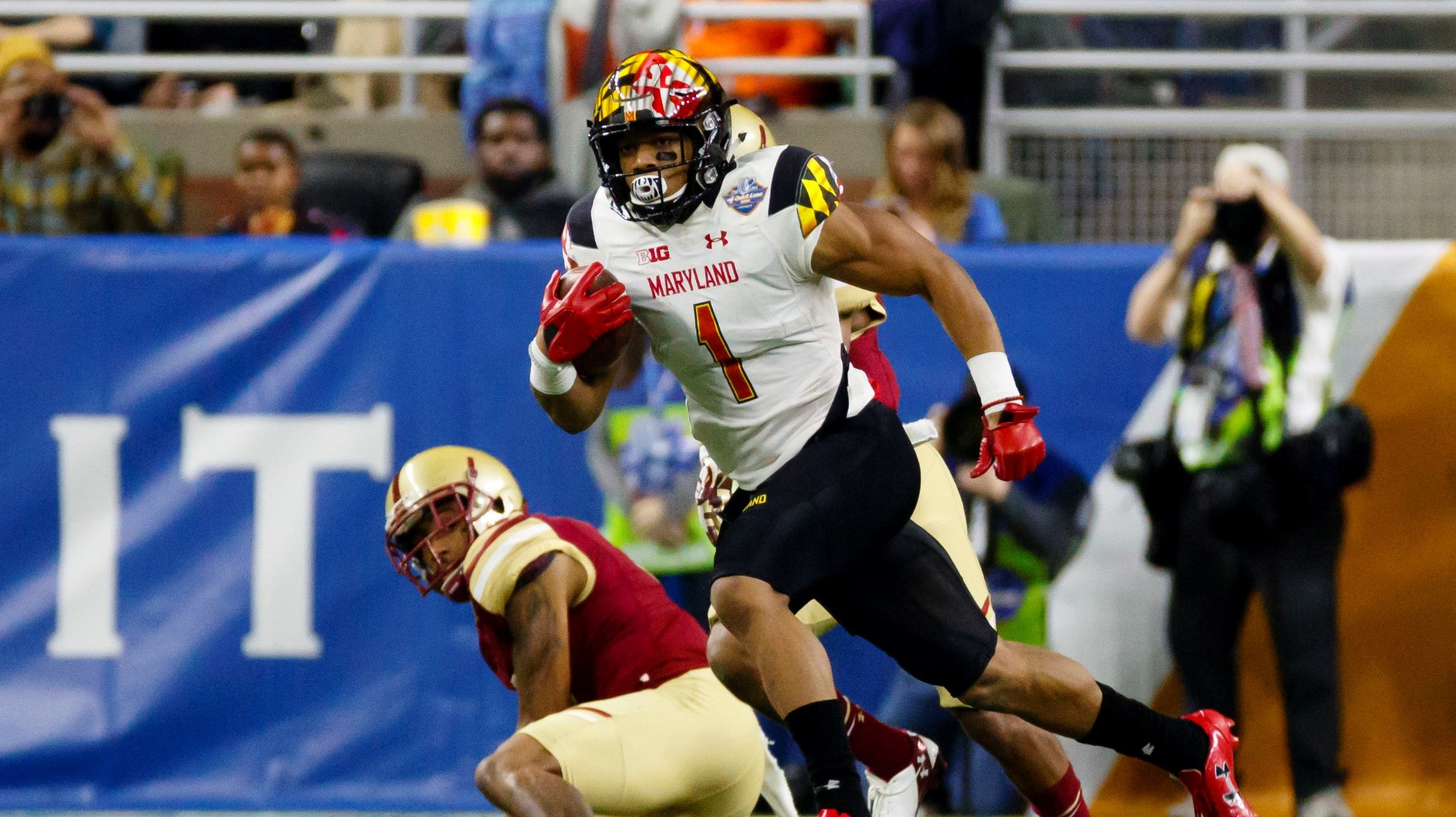 34. New York Giants - Mike Hughes, CB, UCF
Ohio State product Eli Apple's time in New York has been nothing short of a disaster. The Giants look to make up for their 2016 first-round mistake with Hughes, a short but fast and physical corner from Central Florida.
35. Cleveland Browns - Ronald Jones II, RB, USC
With Isaiah Crowell likely to leave in free agency, the Browns could use a bell cow running back to share the load with Duke Johnson. The 6-foot, 200-pound Jones fits the bill, rejoining his Trojans teammate, Darnold, in the Browns backfield.