LAS VEGAS — This was the moment Tyreke Smith had waited his whole life for.
The edge rusher and Cleveland Heights native was selected 158th overall in the fifth round of the NFL draft Saturday by the Seattle Seahawks. It marks the culmination of a journey that began in Cuyahoga County and brought Smith to Ohio's college football Valhalla.
Smith was a star at Heights, tallying 23 1/2 tackles for loss and 11 sacks as a senior while also catching eight passes for 192 yards and a touchdown. He was an Under Armour All-American and four-star recruit, which landed him a scholarship to the Ohio State University.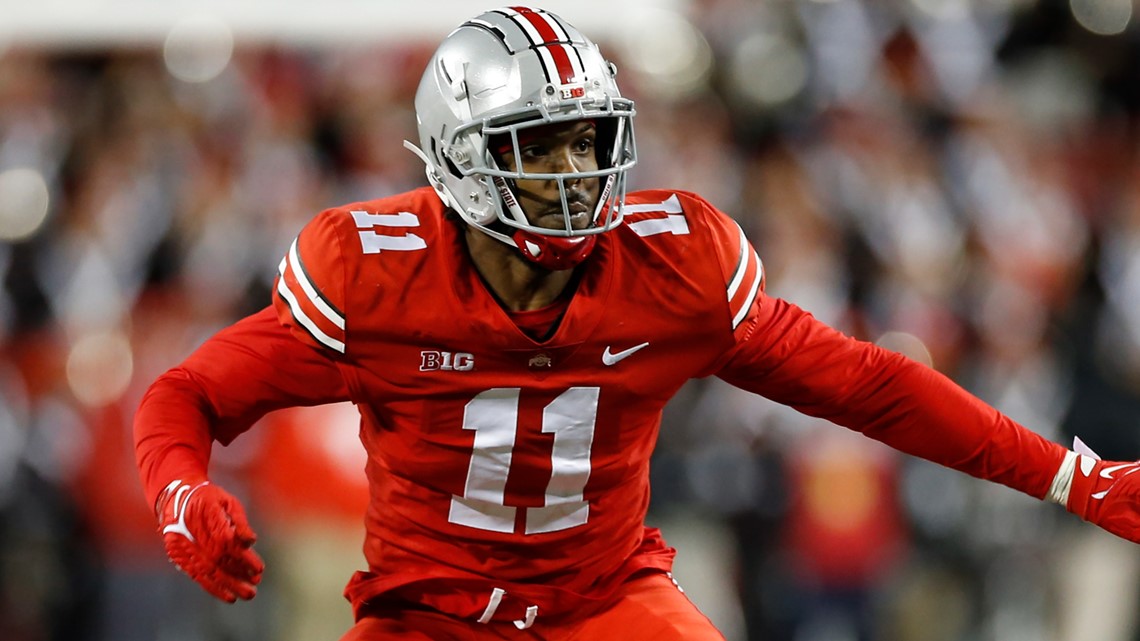 In four years in Columbus, Smith totaled 11 tackles for loss and seven sacks, all while helping the Buckeyes to three conference titles and two College Football Playoff appearances (including a national championship game berth as a junior). He earned second-team All-Big Ten honors his senior year and was also a three-time Academic All-Big Ten selection, graduating last December with a degree in sport industry.
Smith was one of two Northeast Ohio natives taken by the Seahawks, with Cincinnati cornerback and Cleveland Glenville alum Coby Bryant going in the fourth round. He was also one of six OSU players selected, adding to the school's reputation as a prime NFL factory.