LAS VEGAS — Northeast Ohio continues to shine at the NFL draft.
With the 145th overall pick in the fifth round on Saturday, the Kansas City Chiefs selected offensive tackle and St. Ignatius High School alum Darian Kinnard. The Youngstown native spent his college years at Kentucky, where he was a two-time All-SEC honoree and a consensus first-team All-American in 2021.
Kinnard moved to Knoxville, Tennessee, with his family as a kid, but later transferred to St. Ignatius after his freshman year of high school. A two-year starter, he helped the Wildcats make the OHSAA Division I state championship game in 2016 and played in the U.S. Army All-American Bowl.
A four-star recruit, Kinnard was known for his prowess as a run blocker at UK and was Pro Football Focus' top-rated SEC tackle in 2021. At 6-foot-5, 322 points, he joins a Chiefs squad that has made the last four AFC Championship Games (with one Super Bowl win) and where he could compete for significant playing time.
"There are things to work on, but he has the size and tenacity," his former coach at Ignatius Chuck Kyle said. "He is a smart kid, Saint Ignatius did him well and he will do great things in the NFL."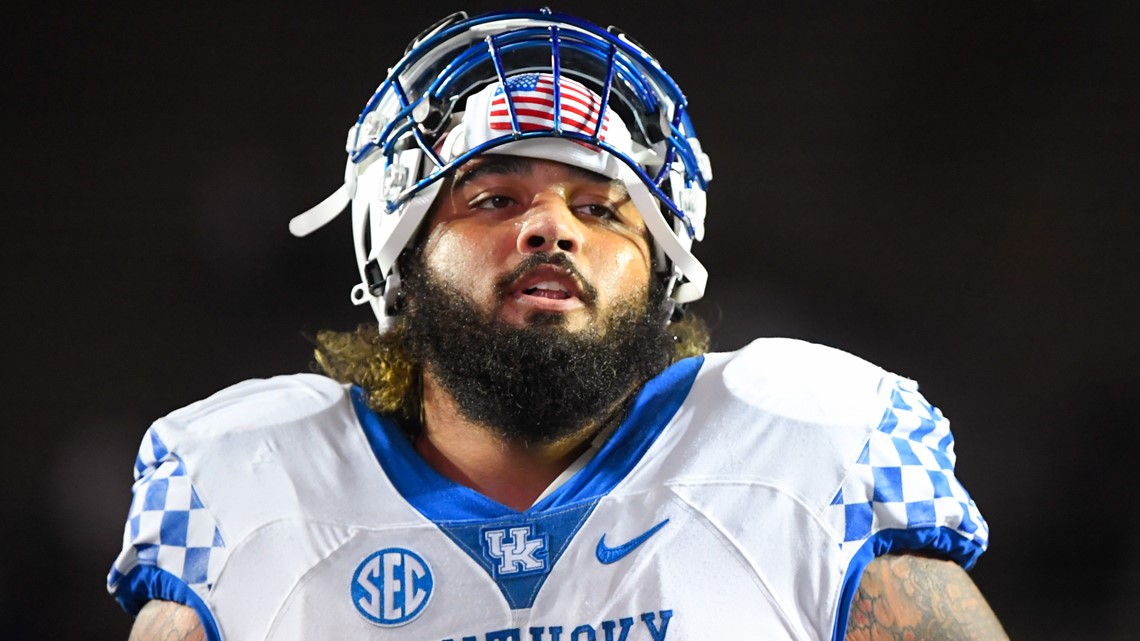 Kinnard is just the latest in a long line of Iggy products to make the NFL. Quarterback Brian Hoyer, defensive end Dre'Mont Jones, and fellow tackle Lian Eichenberg (a 2021 draft pick) are currently in the league.