INGLEWOOD, Calif. — For the first time in 22 years -- and the first time ever playing in Southern California -- the Los Angeles Rams are Super Bowl champions. It marked the culmination of an extensive process that began when the team moved back to its former home in 2016, and at long last earned championship rings for longtime stars like Matthew Stafford, Aaron Donald, and Odell Beckham Jr.
Also winning his first title Sunday night was a 24-year-old defensive tackle from Northeast Ohio. Bedford's Marquise Copeland didn't play much in Super Bowl LVI, but still played an important role in LA's ascent to the mountaintop, and his NFL journey has been quite inspirational.
Copeland was a stud wrestler and football player at Bedford High School, tallying 4 1/2 sacks while leading the Bearcats to the Division II regional finals his senior year. He then went on to the University of Cincinnati, where he earned second-team All-American Athletic Conference honors as a senior with 7 1/2 tackles for loss and 3 1/2 sacks at defensive tackle.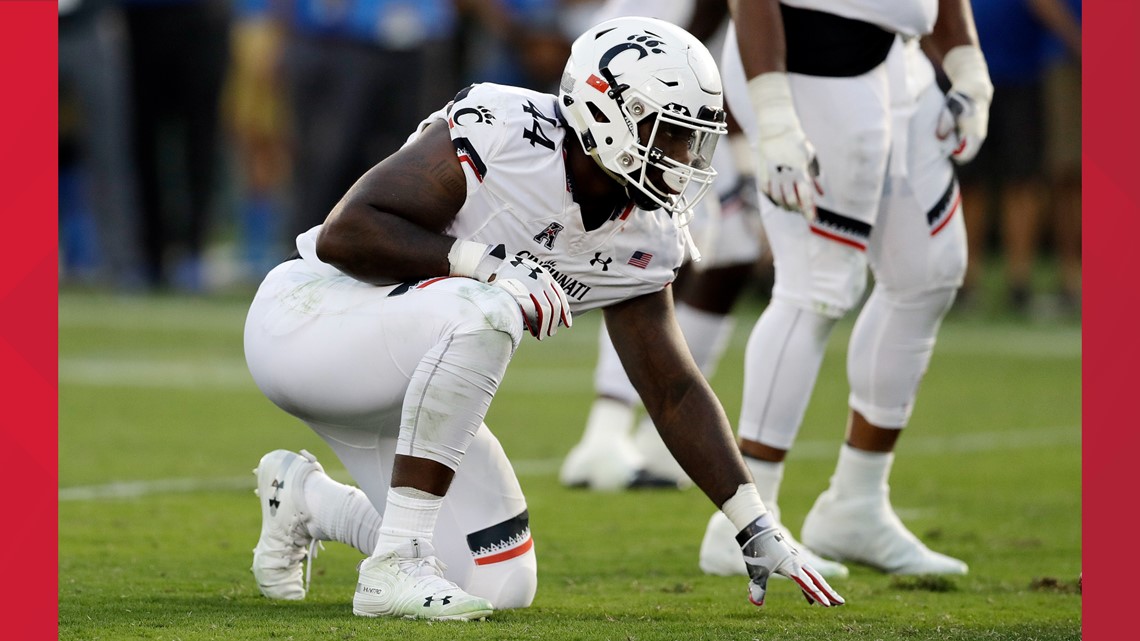 Despite his success in high school in college, Copeland went undrafted in 2019 before signing with the Rams, who ended up cutting him at the end of that year's training camp. He stuck around with the team's practice squad and has since bounced back and forth between there and the active roster, tallying 11 career tackles in 10 career games since 2020.
In total, Copeland has been waived after all three of his training camps, but has been a permanent member of the Ram's gameday roster since Week 9 of 2021. He saw limited action as LA marched to the NFC West title, but in the opening round of the playoffs, he made highlight reels when he picked off Arizona Cardinals quarterback Kyler Murray for his first career interception.
Copeland later started in the NFC Championship Game as the Rams earned their second Super Bowl appearance in four years. While he did not record a defensive statistic in the big game, he became the first-ever Bedford High alum to win an NFL title.
Bedford and UC were both quick to congratulate Copeland after the final whistle.