While Cleveland Heights has celebrated the Kelce brothers' previous Super Bowl appearances -- Jason's Eagles won in 2017 and Travis' Chiefs won in 2020 before losing in 2021 -- having the two All-Pro brothers' teams play each other has left their hometown searching for a way to support both of them.
The solution: "Light up the Heights," an event in which Cleveland Heights residents are asked to light their front porches with gold lightbulbs on Sunday, Feb. 12, in a display of unity for the city and support for its most famous sons.
"Show your KELCE & HEIGHTS pride by lighting up your front porch GOLD on Sunday February 12th, 2023 as Jason of the Philadelphia Eagles and Travis of the Kansas City Chiefs make their way to Super Bowl 57," a Facebook posting for the event reads. "The Cleveland Heights/University Heights alums have donated over the years to the Heights Schools Foundation, giving back from purchasing equipment to after school activities. In honor of the Kelce family, collaboration with the CHUH school district and local Heights businesses; we'll be distributing gold (yellow) lightbulbs to light up the Heights gold and unify the city."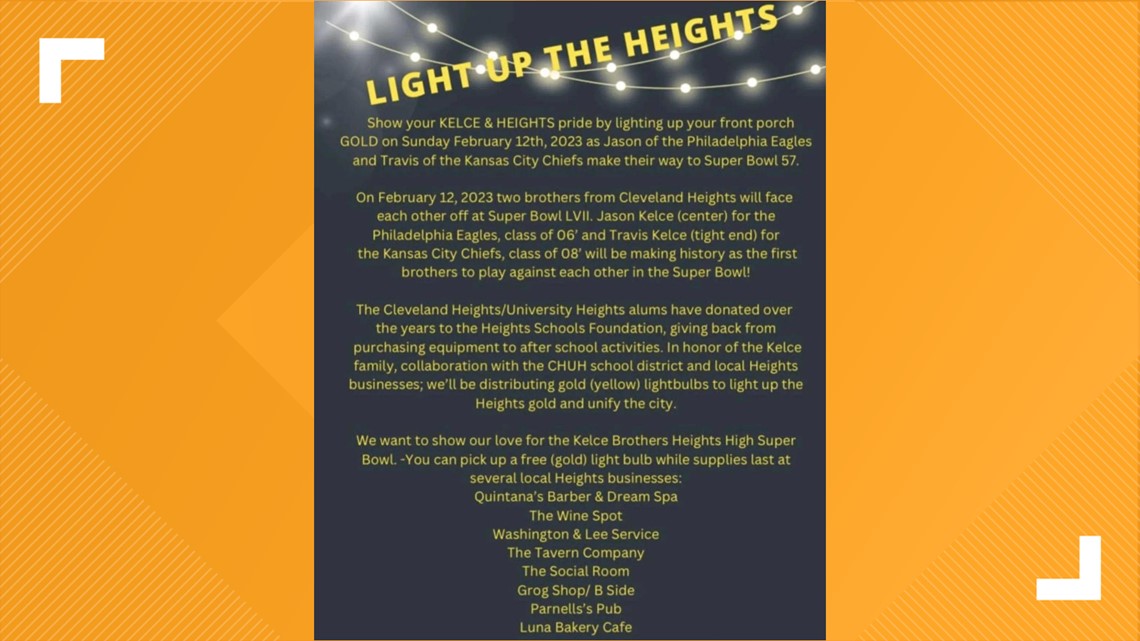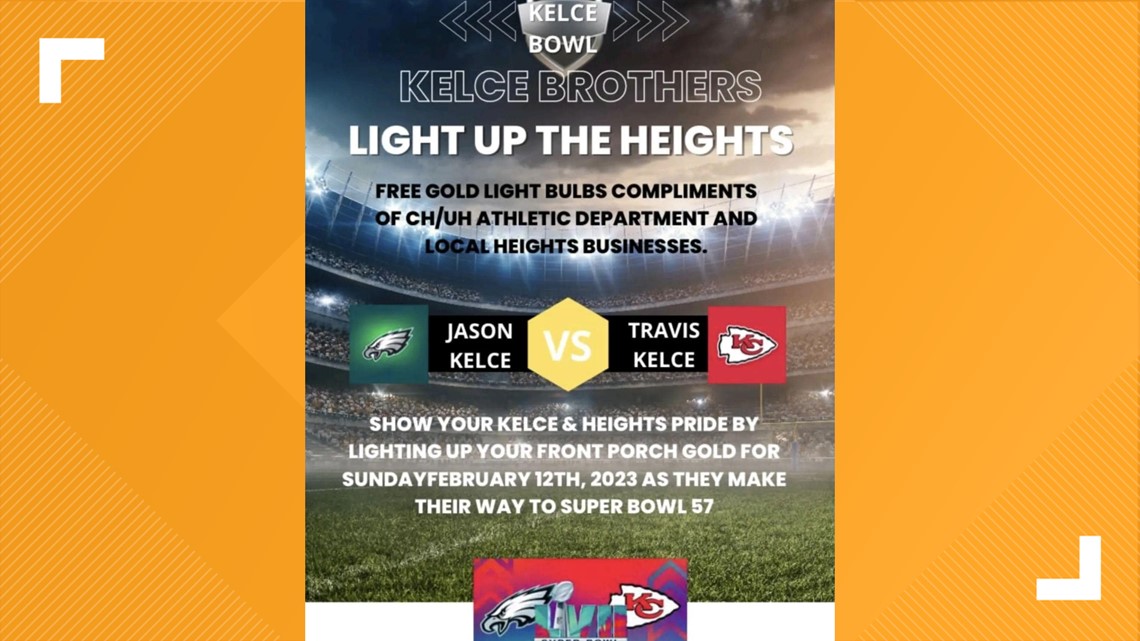 According to the post, free gold lightbulbs will be available while supplies last at several Heights area businesses, including the following:
The Wine Spot
Washington & Lee Service
The Tavern Company
The Social Room
Grog Shop/B Side
Parnell's Pub
Luna Bakery Cafe