CLEVELAND — Chuck Kyle is the coaching legend of Ohio high school football, winning 11 titles at Saint Ignatius with the Wildcats. He called it a career this past November after 40 seasons as the head coach, and now, he embarks on the trip of a lifetime.
"How'd I react? I was a little stunned," Kyle told 3News, still baffled by the news. "I wasn't thinking about that at all."
Can you believe Coach Kyle has never been to a Super Bowl? What's more, when Philadelphia and Kansas City kick off on Sunday, he'll get to see Jonathan Gannon try and control and stop that Chiefs offense of Patrick Mahomes and Andy Reid.
Gannon is now the defensive coordinator for the Philadelphia Eagles, but in his younger days, he was one of the best three-sport athletes to ever, ever compete at Saint Ignatius.
"He was always energetic," Kyle said of his former football star. "Loved sports, loved competition, and he's in our Hall of Fame. You can see that plaque out there, and now, look what else he's doing. Unbelievable, unbelievable. What a complement that he's in coaching."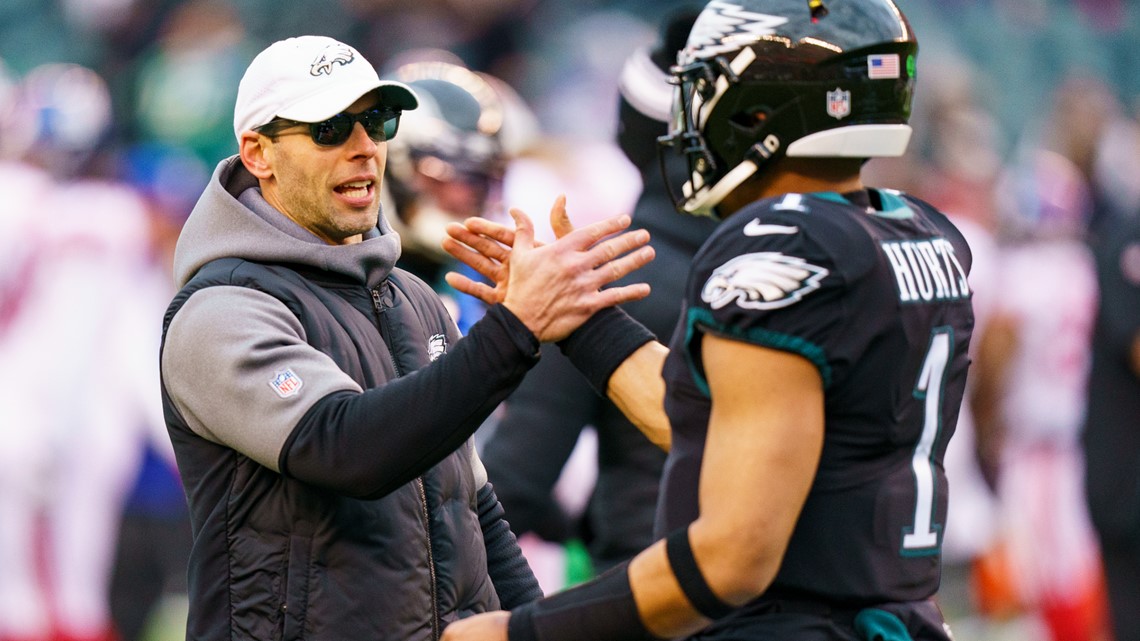 Kyle has watched some of his former players suit up in a Super Bowl, like wide receiver Anthony Gonzalez with the Indianapolis Colts and quarterback Brian Hoyer with the New England Patriots. He is always proud to see one of his kids on the big stage.
"They've gone to the highest level, and it's a big business and everything, but they still have the love for the game," he says. "I hope we contributed to that."
And as long as we're on the topic of the Super Bowl, Coach Kyle is optimistic that our Browns will be hoisting that Lombardi Trophy someday (hopefully) soon.
"Wait until the Browns make it!" he exclaimed. "This will be really cool, right?!"
In being named the Browns' high school coach of the year, Kyle was also awarded $4,000 to benefit the Wildcats football program. He is one of 32 nominees (one for each NFL team) for the national Don Shula High School Coach of the Year, which will be announced this week and will see the winner earn another $15,000 for the school as well as $12,500 for themselves.