CLEVELAND — Former Columbus Blue Jackets captain Rick Nash has been forced to retire from the National Hockey League because of health concerns.
After suffering a concussion last March while playing for the Boston Bruins, Nash chose not to sign with a team when he entered free agency in the offseason. Nash remained unsigned through the first half of the 2018-2019 season and announced Friday, through his agent, that his career had come to an end.
Following the announcement, the Blue Jackets posted a short video onto their Twitter page thanking Nash "for his contributions on and off the ice."
The Blue Jackets traded up to get the No. 1 overall pick in the 2002 NHL Entry Draft to select Nash from the London Knights of the Ontario Hockey League (OHL), and he spent much of his first season at the NHL level.
The 6-foot-4, 211-pound Nash spent the first nine years of his NHL career with the Blue Jackets, becoming the franchise's all-time leader in several categories. Nash made five of his six appearances in the NHL All-Star Game as a member of the Blue Jackets.
During his nine seasons in Columbus, Nash scored 289 goals, handed out 258 assists, tallied 547 points and registered 44 game-winners over 674 games with the Blue Jackets.
A native of Brampton, Ontario, Nash is the Blue Jackets' all-time leader in games played, goals scored, power play goals (83), short-handed goals (14), game-winners, assists, points, shots on goal (2,278) and time on ice (12,734 minutes played).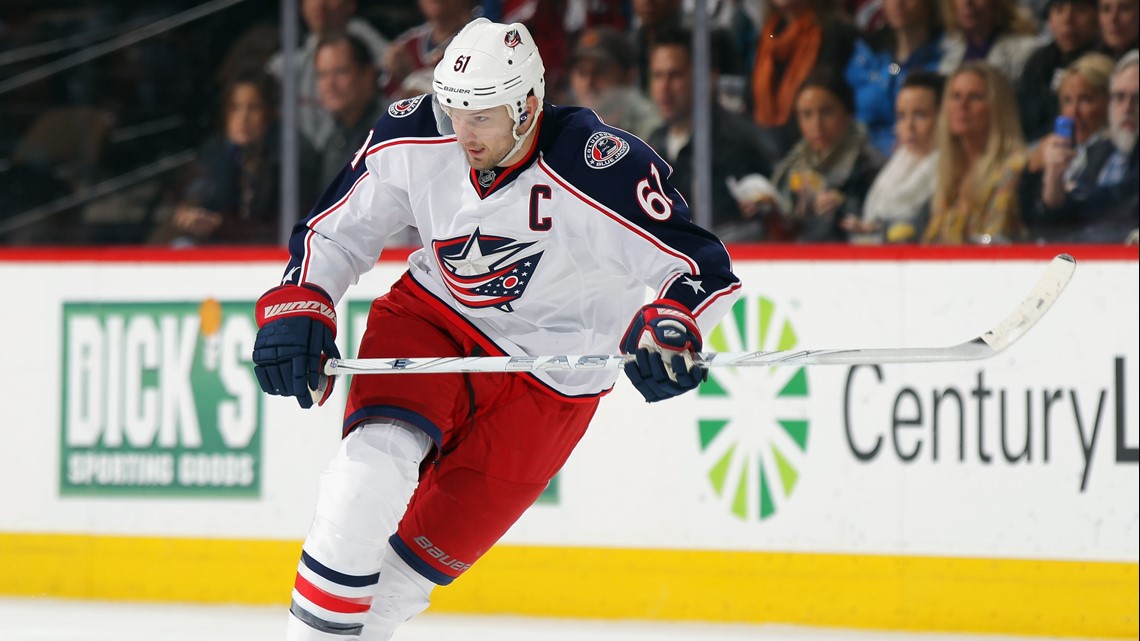 Nash was named to the NHL All-Rookie Team in 2003, shared the Maurice "Rocket" Richard Trophy for the most goals scored in 2004 and was honored with the 2009 NHL Foundation Player Award for his efforts in the community.
Also, Nash was a 2008 ESPY Award nominee for a memorable goal against the Phoenix Coyotes.
Nash's highlight-reel goal came about when he stole the puck along the near boards, received a lead pass from a teammate and used some fancy stick-handling to work around two defenders, plus the goaltender for the go-ahead goal in the final seconds of play.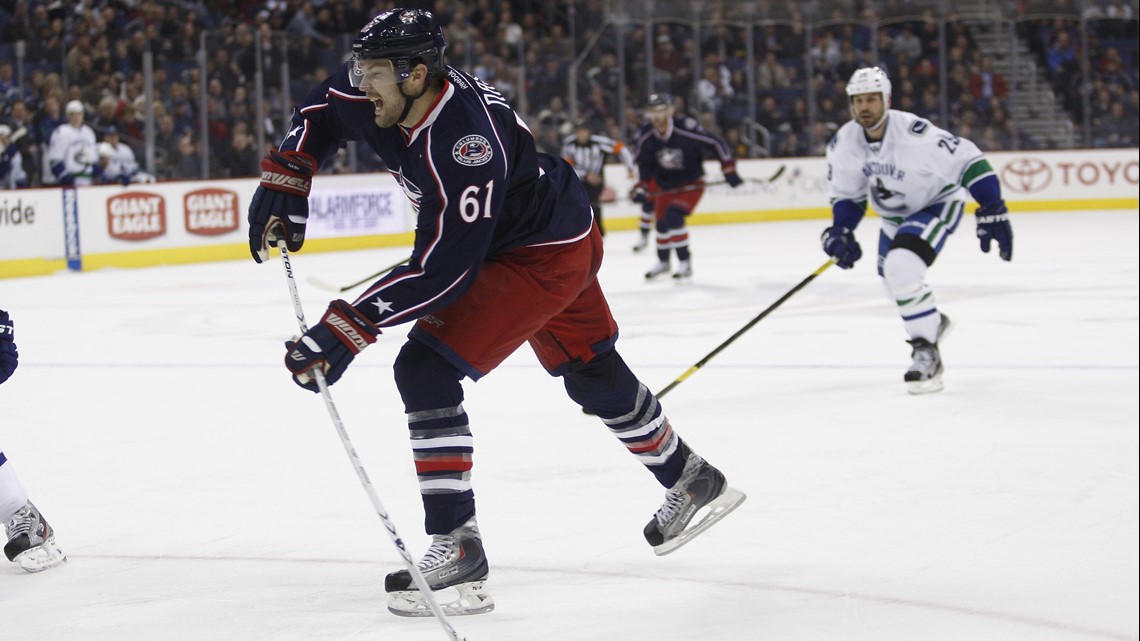 Internationally, Nash won gold medals with Team Canada in the 2010 (Vancouver) and 2014 (Sochi) Winter Olympic Games as well as the 2007 World Championships, where he earned Most Valuable Player honors.
Nash was traded to the New York Rangers, along with Steve Delisle and a conditional third-round pick in the 2013 NHL Entry Draft, in exchange for Artem Anisimov, Brandon Dubinsky, Tim Erixon and a 2013 first-round pick.
Nash spent parts of six seasons with the Rangers before being traded to the Bruins last year.
Over 1,060 career games in the NHL, Nash scored 437 goals, handed out 368 assists and tallied 805 points. Nash scored 111 power play goals, 22 more short-handed and 73 game-winners over his 15 NHL seasons.