CLEVELAND — For Adelaide Aquilla, the road to Tokyo to compete in the shot put has taken her from Westlake, to Magnificat High School, to Ohio State University, and finally through last month's U.S. Olympic Trials in Oregon.
It's a road that didn't really seem possible a few short years ago.
"My first 2 years at Ohio State, I was not super into throwing, not dedicated," Adelaide recalls. "Then my sophomore year, I talked with my coach and started dedicating myself to sport and revolving my lifestyle around track to become a great thrower. I switched my gears, improved in the weight room, and really found my love for shot put."
As soon as she became dedicated, there was no stopping Adelaide Aquilla.
En route to being named Ohio State's female athlete of the year, Aquilla won two NCAA championships in 2021, along with two Big Ten Conference championships, while setting school indoor and outdoor shot put records.
Aquilla finished in third place at the U.S. Olympic Trials to win a spot on Team USA behind Raven Saunders and Jessica Ramsey.
"It's still a surreal feeling," she says about her Olympic journey. "I'm so grateful I am competing for Team USA, representing Ohio, Northeast Ohio and everybody in the country."
Adelaide is looking forward to not just competing in the Tokyo Olympics, but getting the chance to experience life in another country.
"I'm really looking forward to seeing Tokyo during bus rides and see a little bit of culture," she says, adding that it's heartbreaking to not have her family there due to pandemic restrictions.
Meanwhile, Adelaide's hometown of Westlake recently issued a Proclamation in her honor at a city council meeting. Adelaide's father Jared, who welded his daughter a squat rack to help with her training, accepted the Proclamation on her behalf.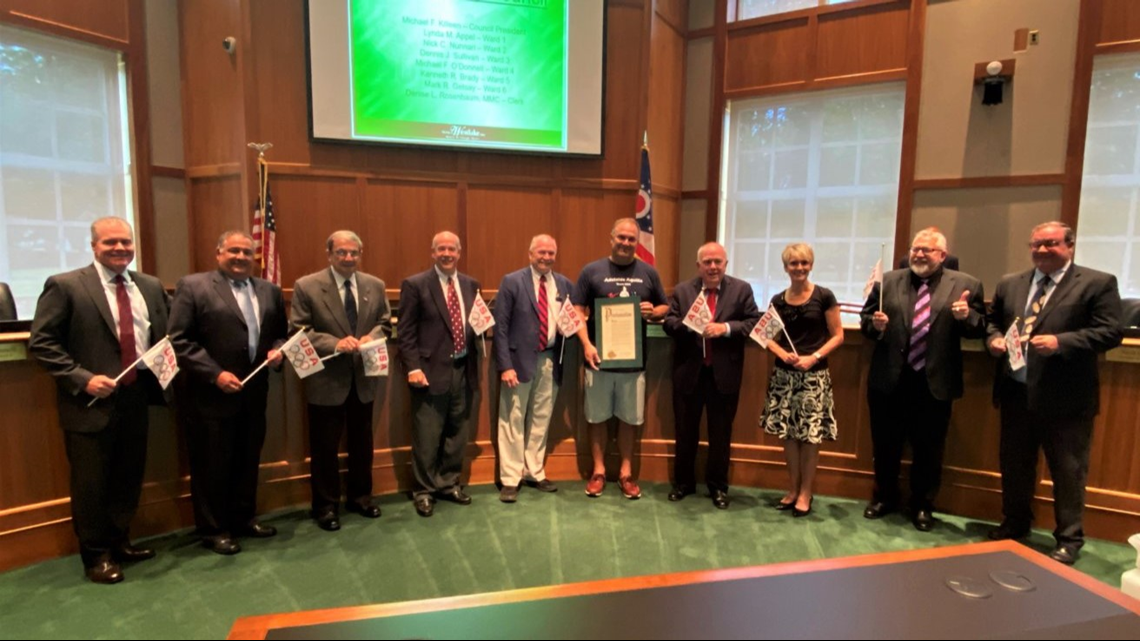 You can see our entire interview with Adelaide Aquilla in the player below:
More Local Olympic Spotlight stories: